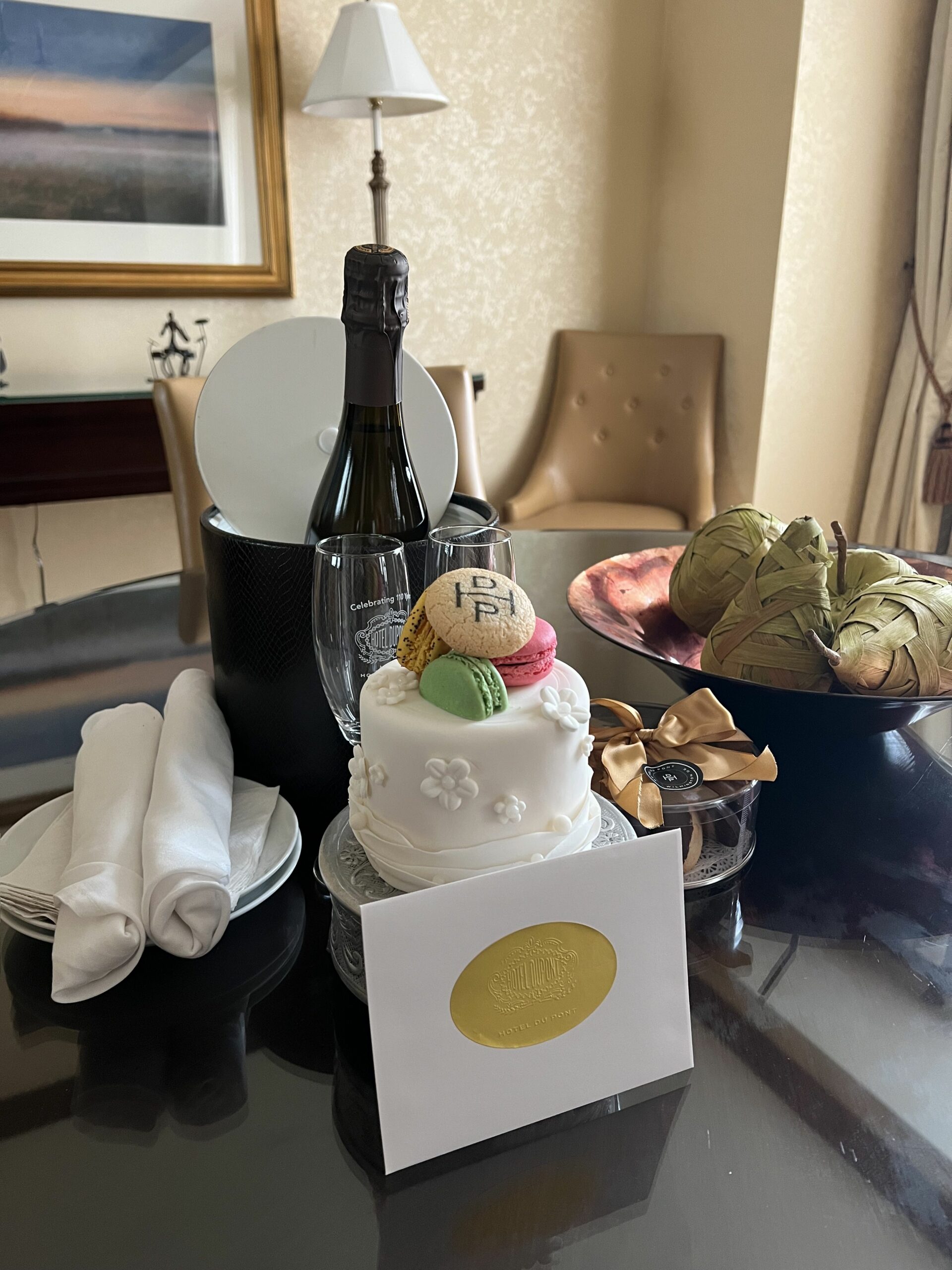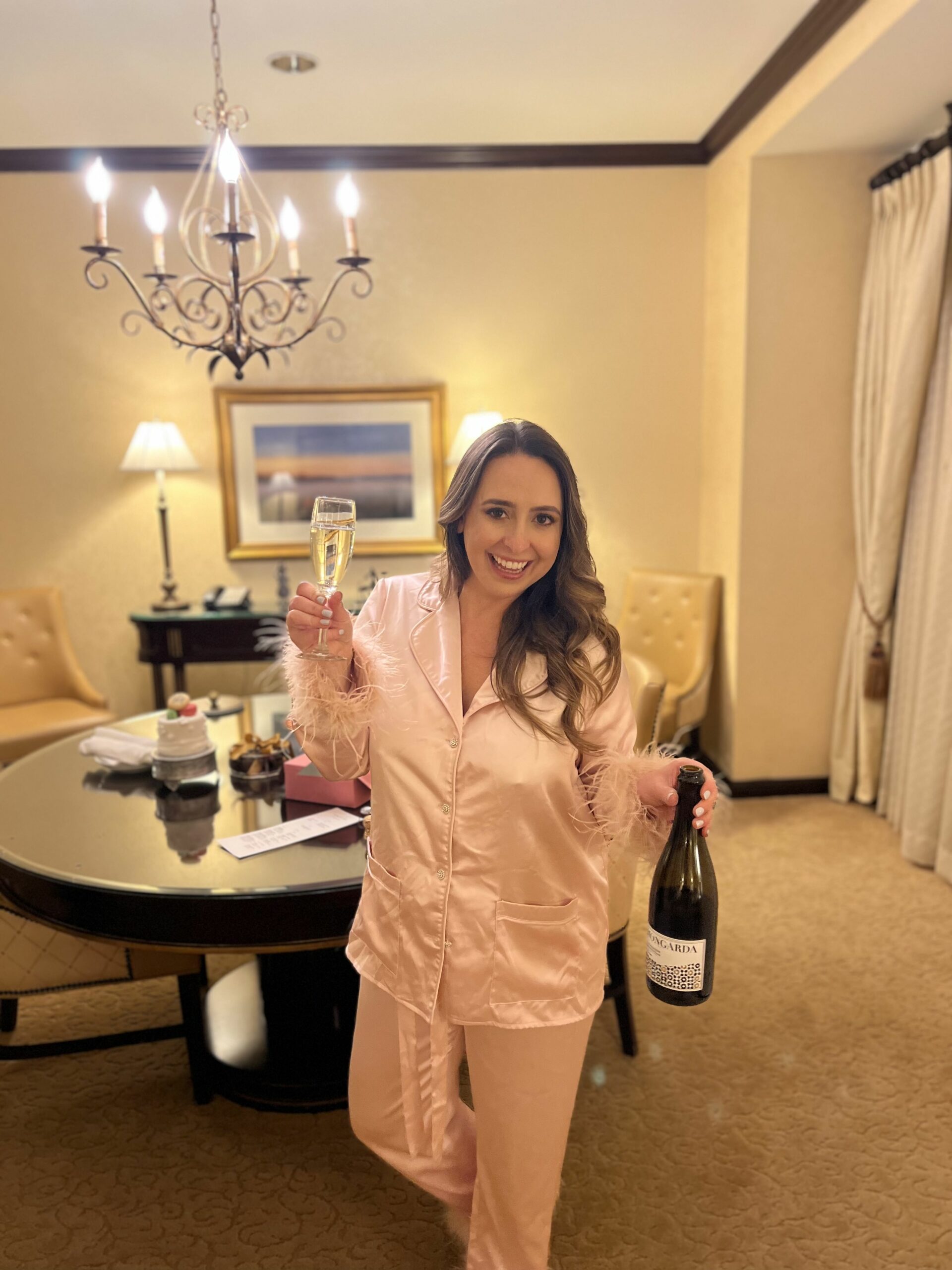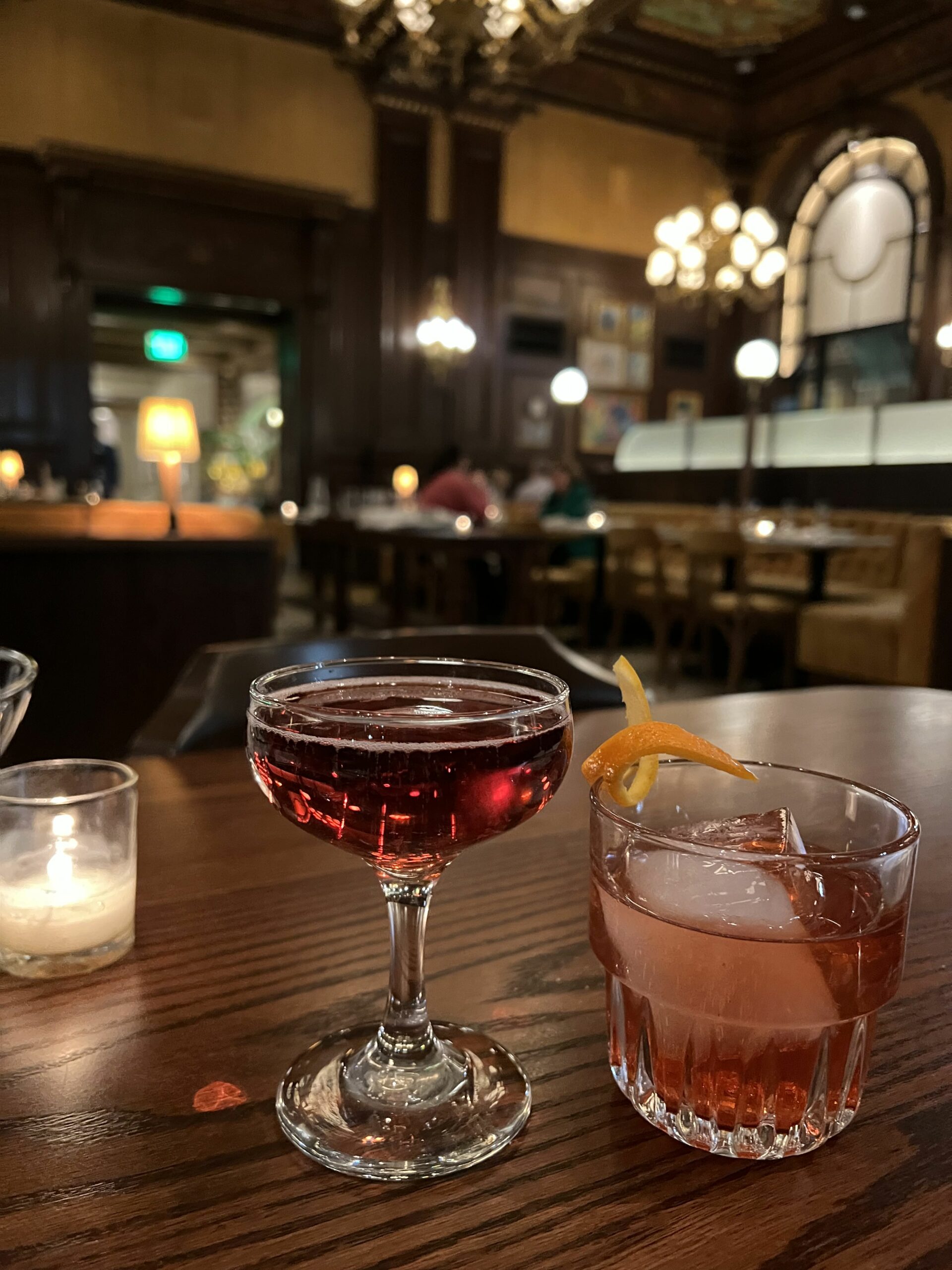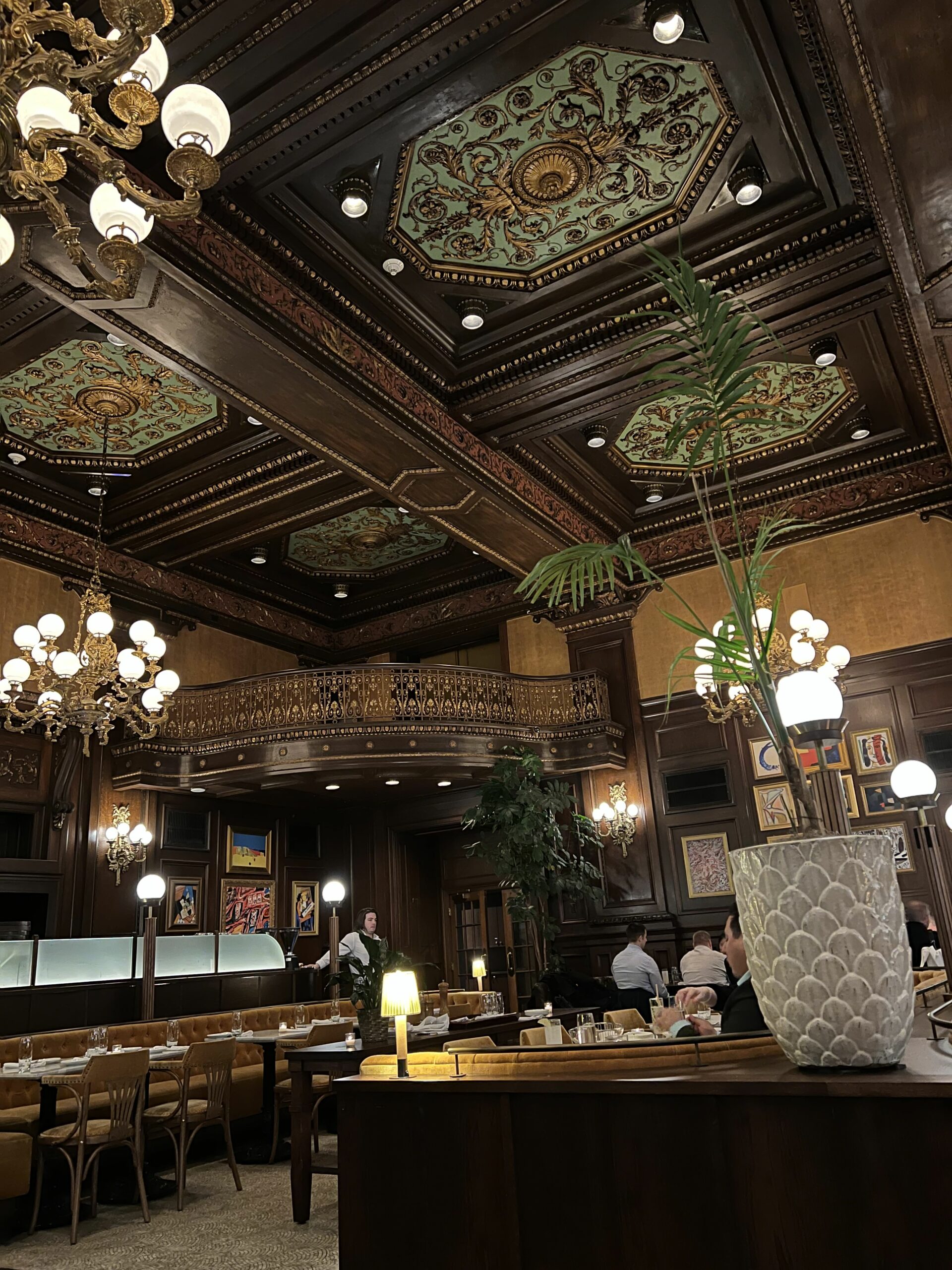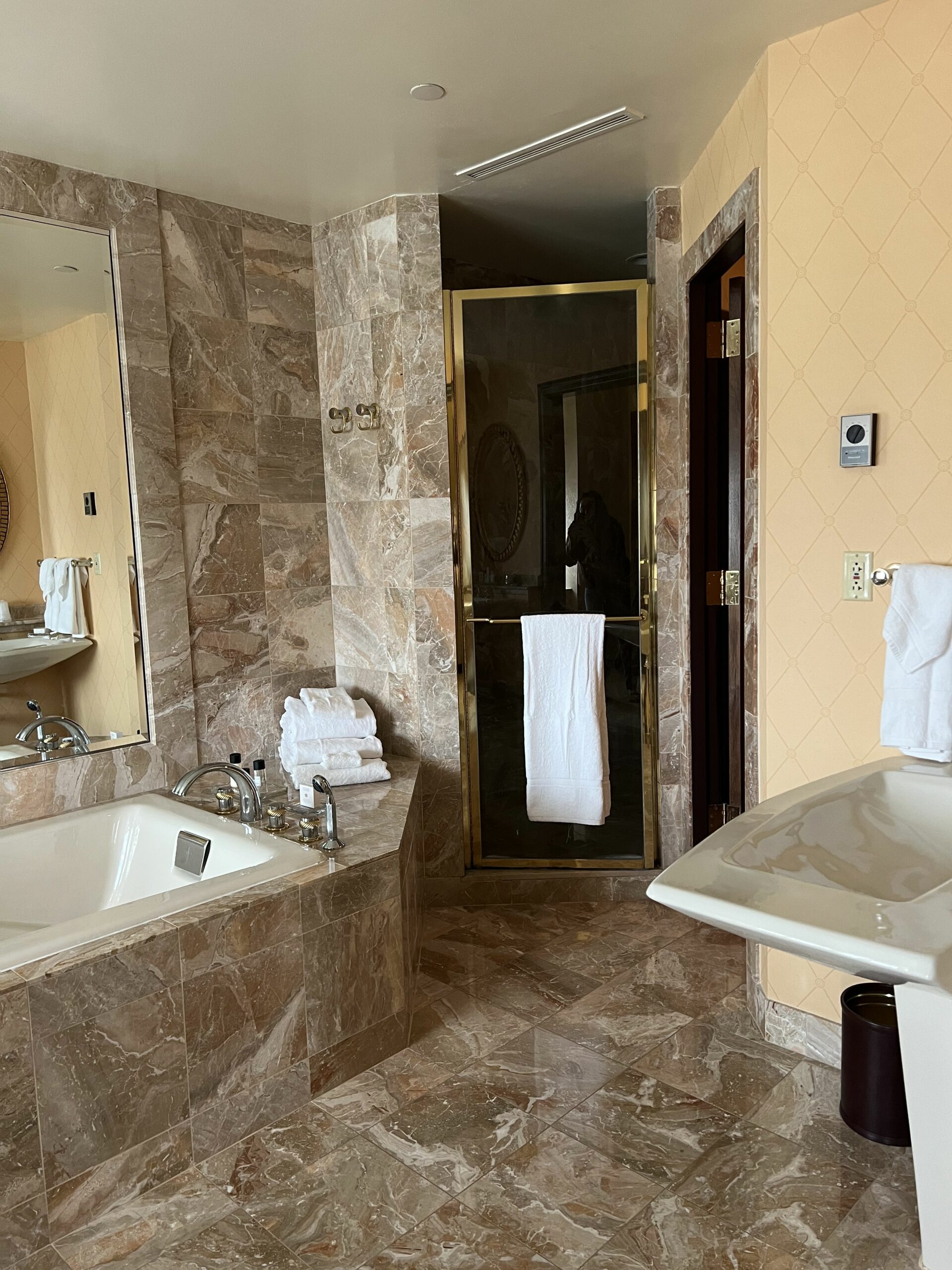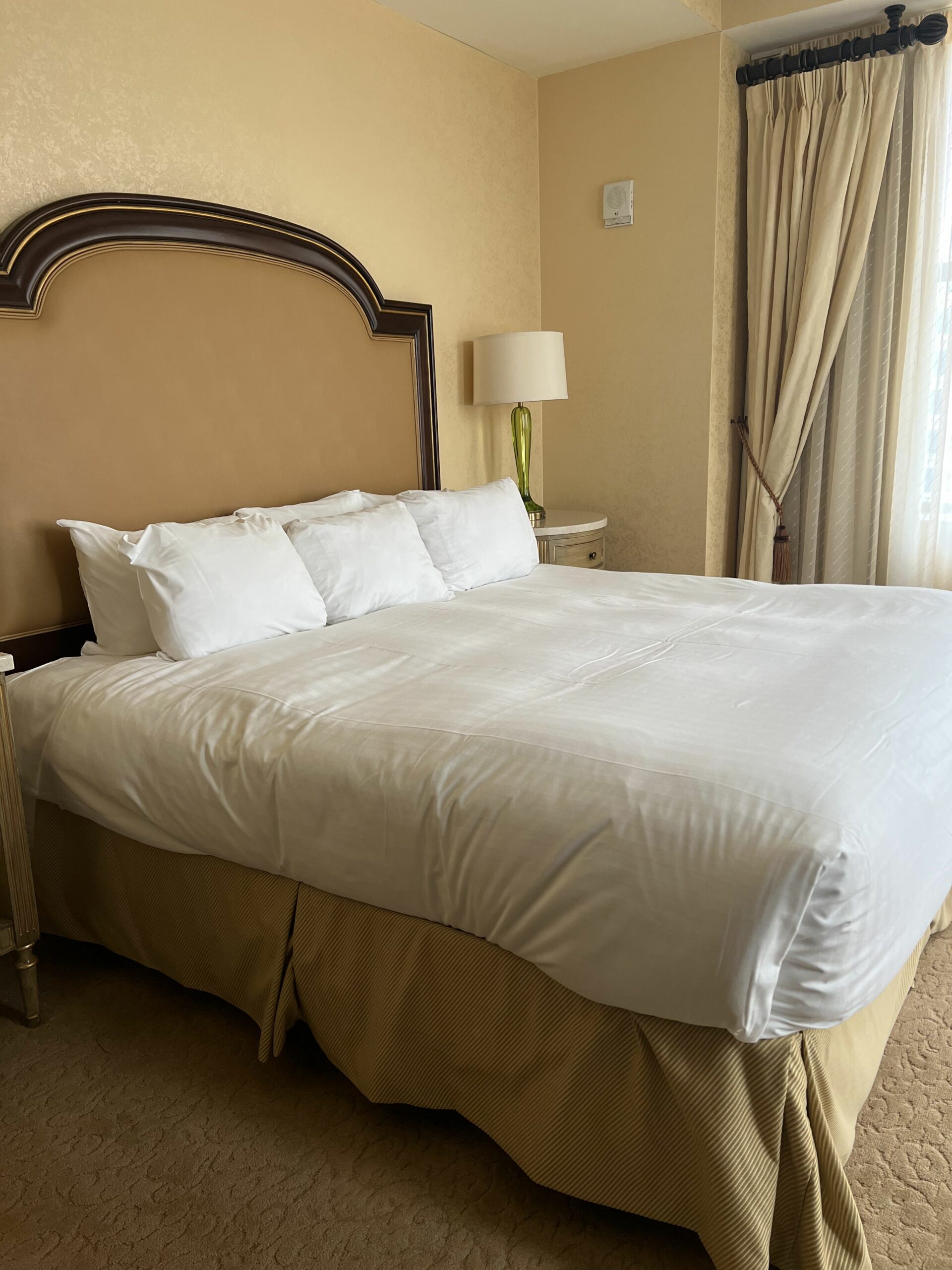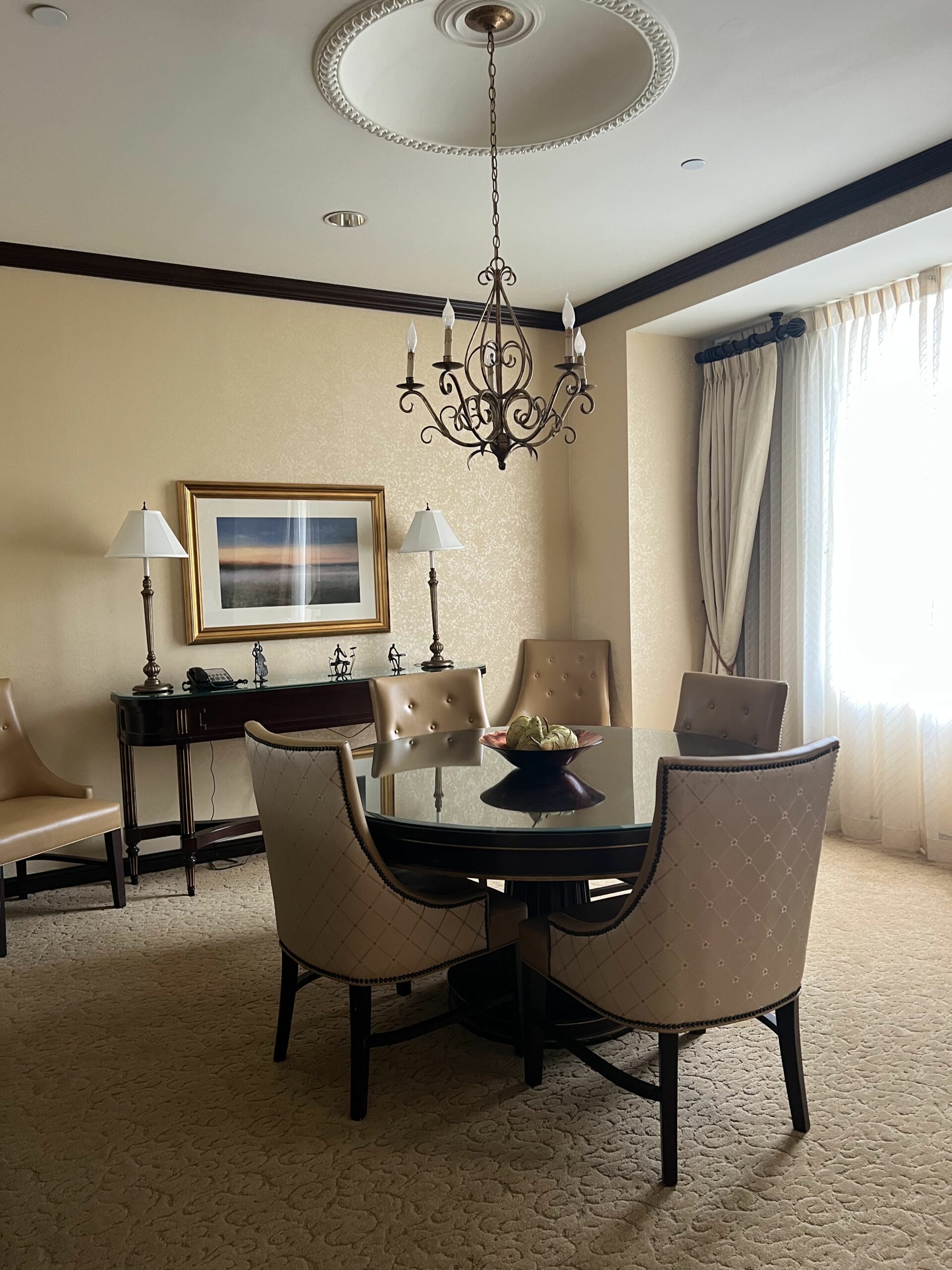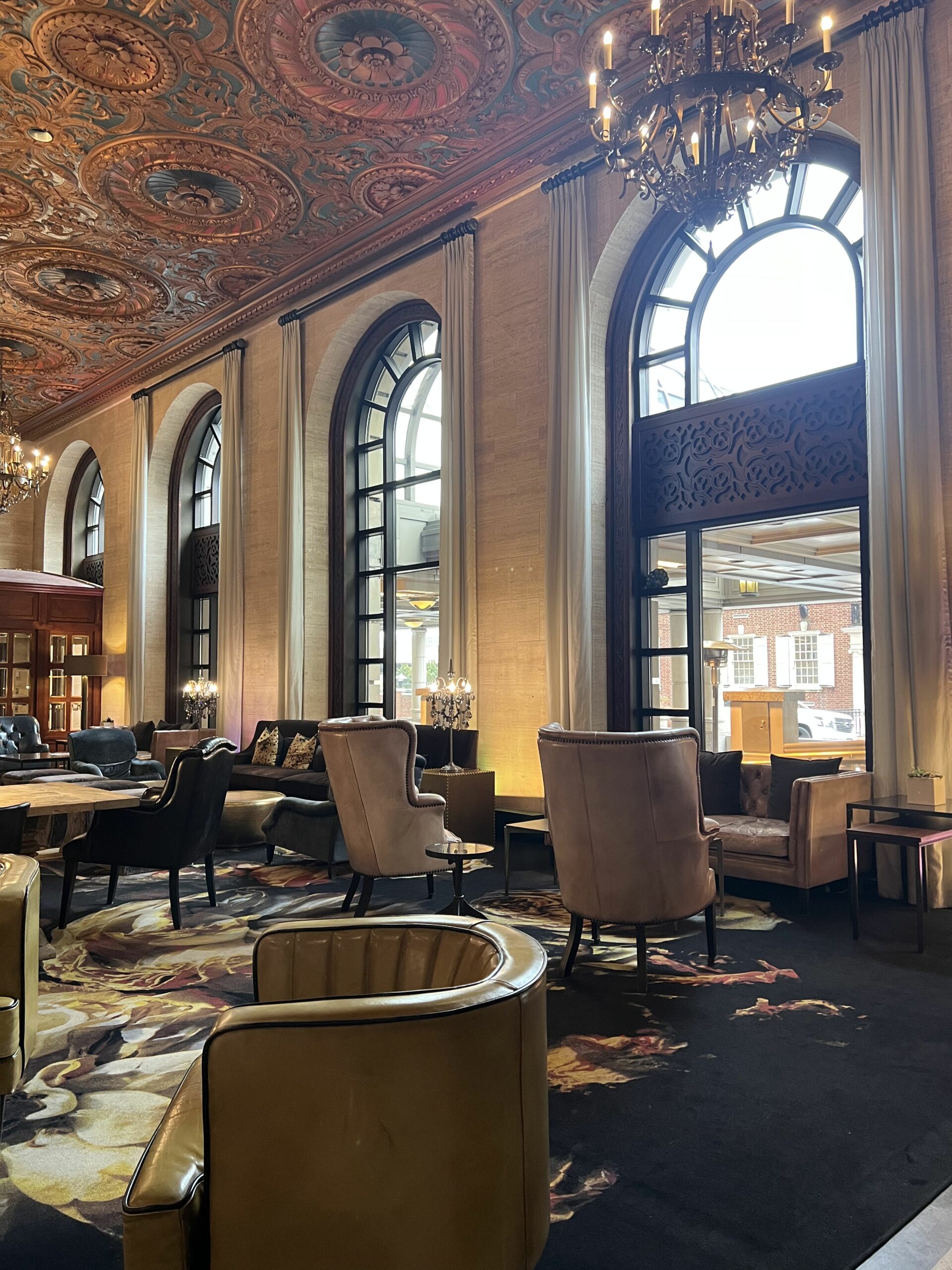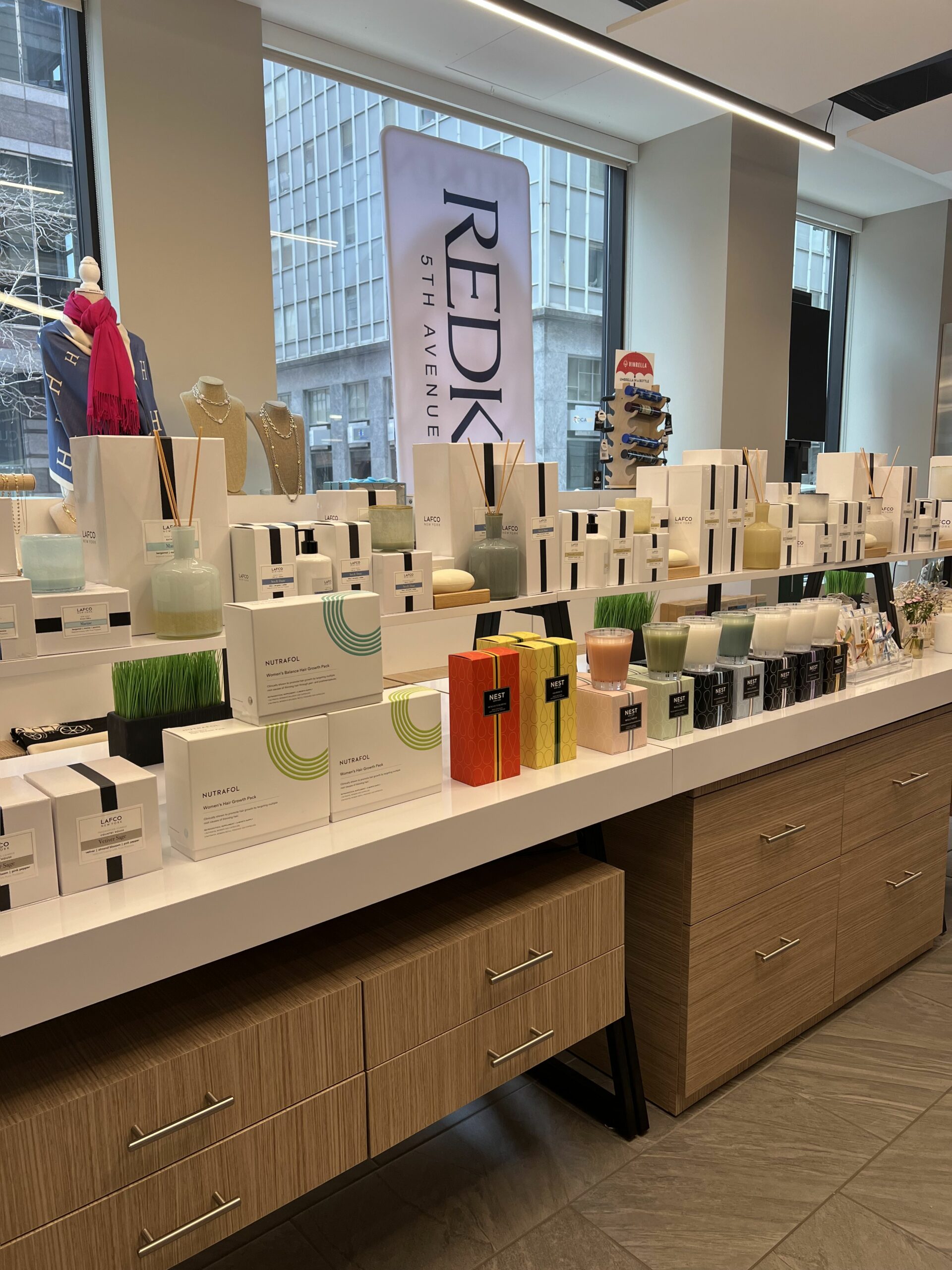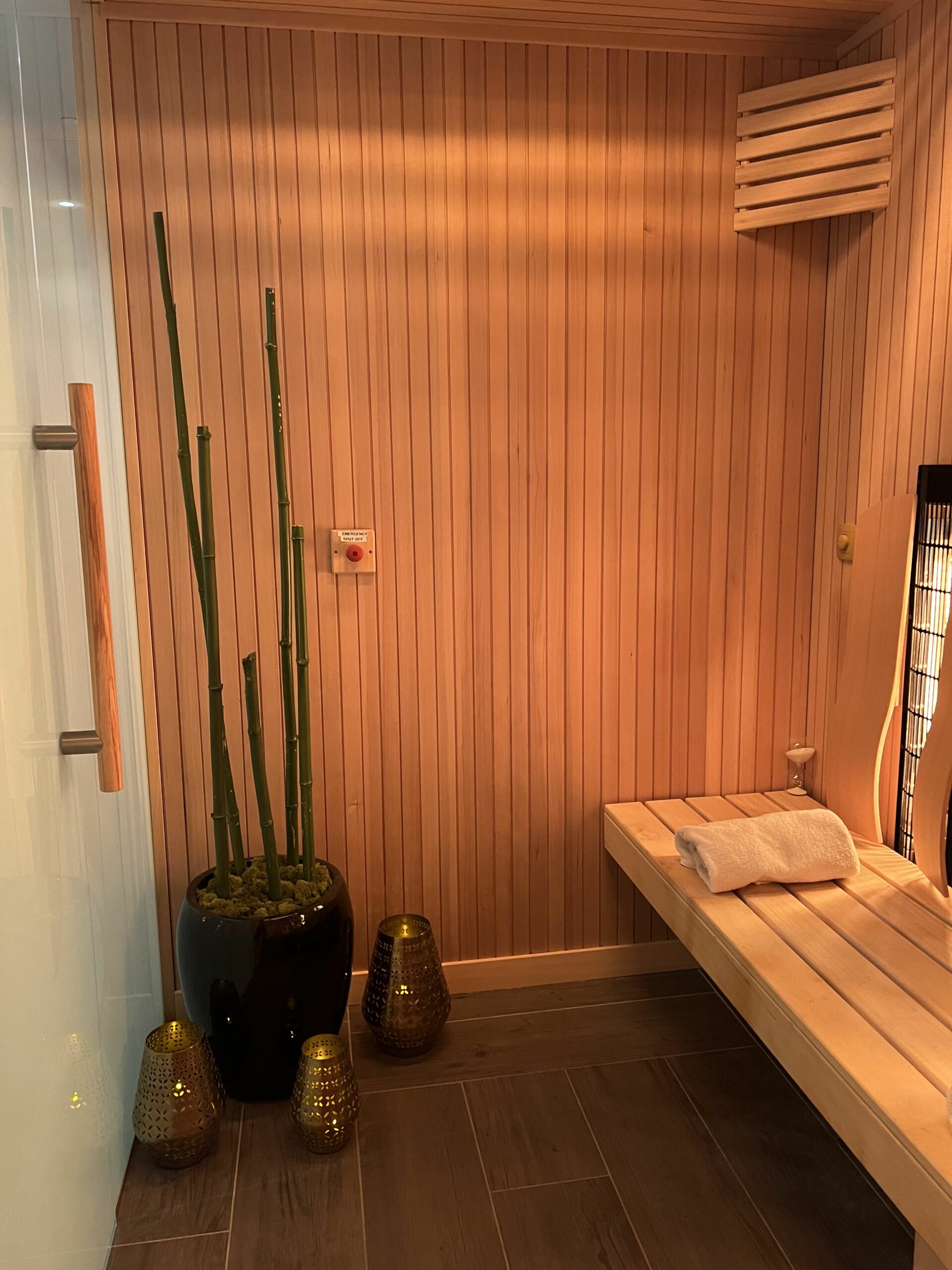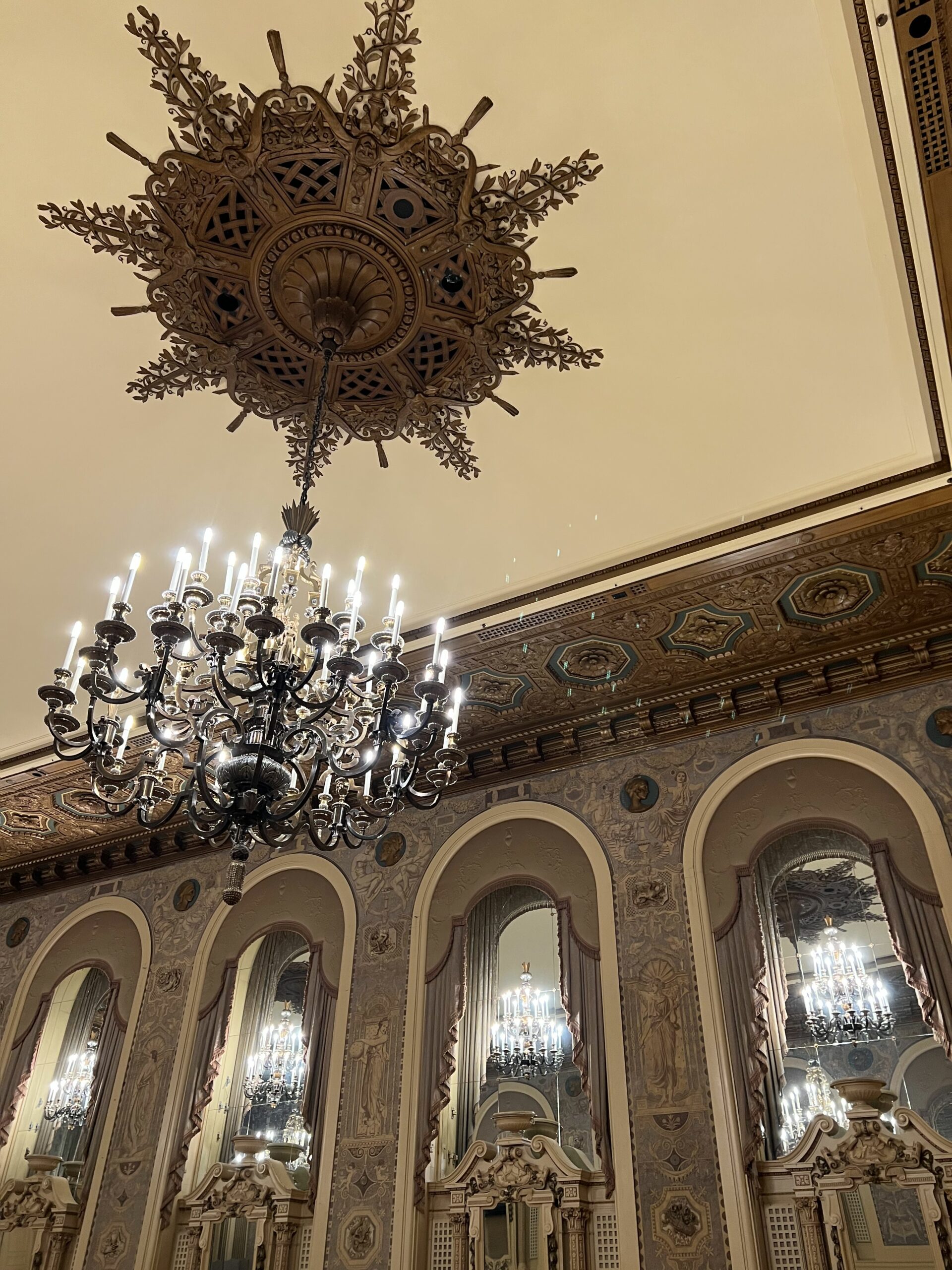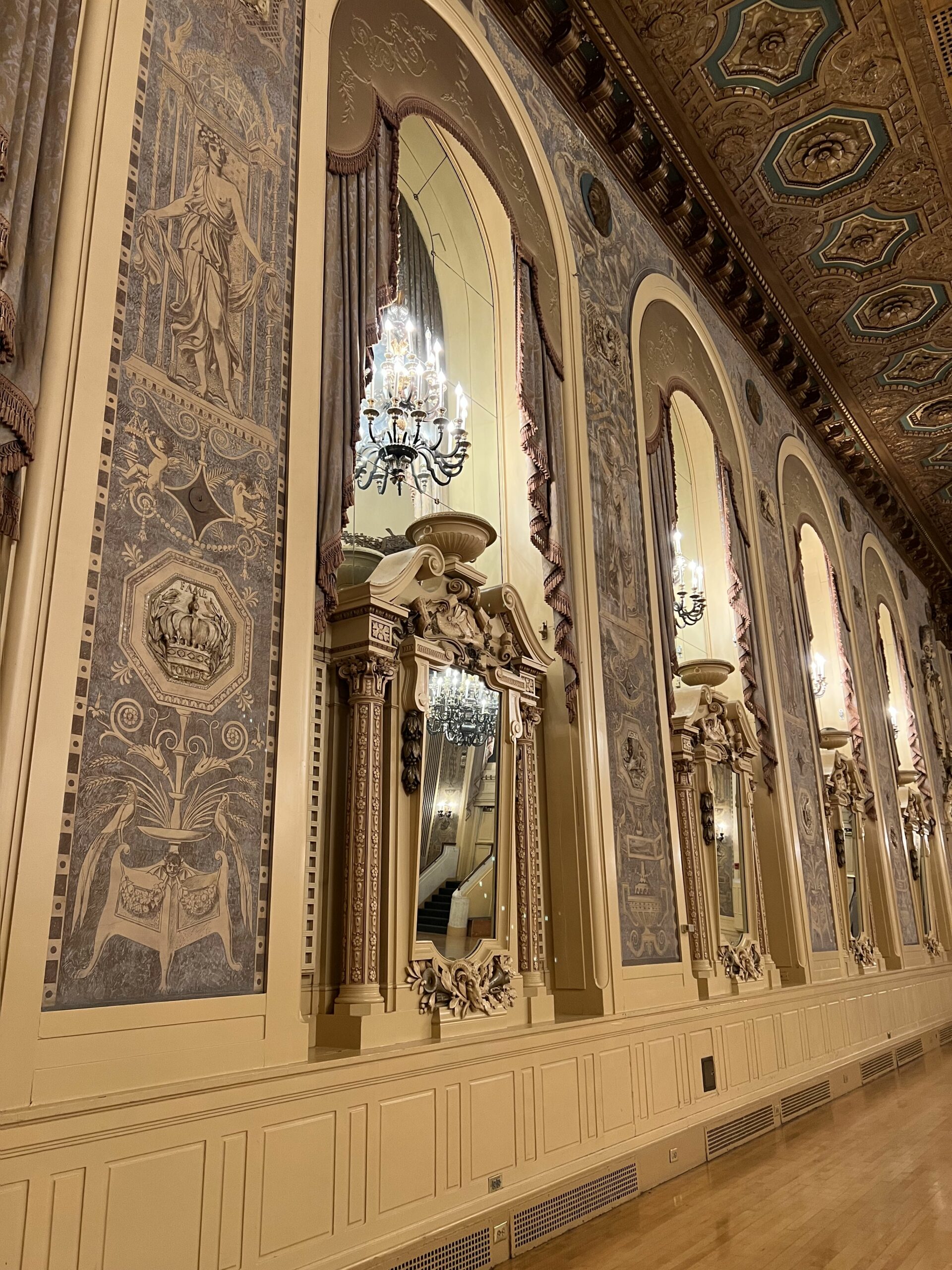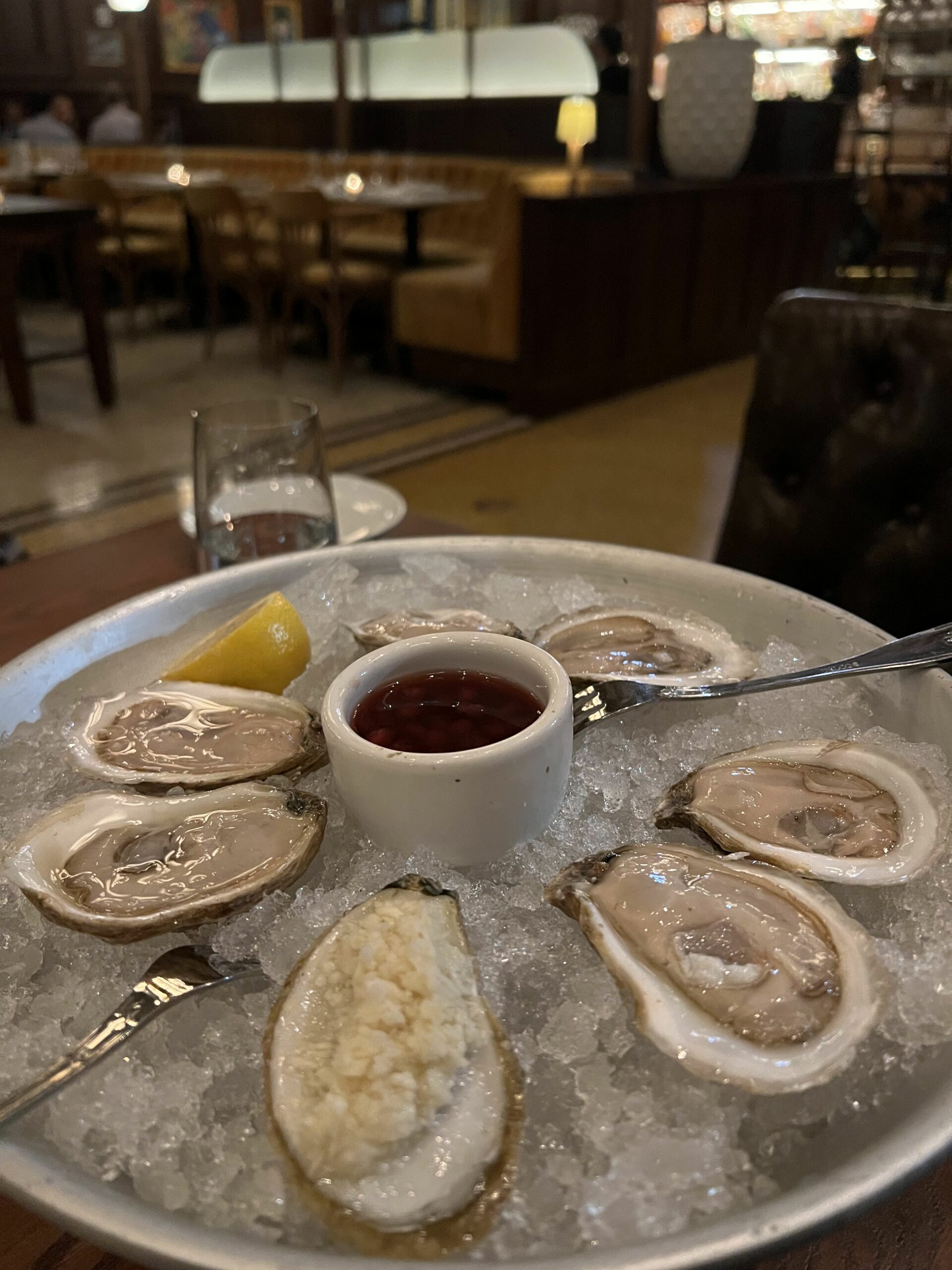 We just had a little staycation in Wilmington, DE. I thought it be fun to share incase any of you want to make the trip. It's convenient since there is an Amtrak station in the city, making it an hour and a half from NYC and just a 30 minute train ride from Philly.
Where to stay? 
The Hotel DuPont, of course! This is where we stayed during our wedding weekend and my Aunt got married here many years ago, so it is super special to me. The hotel was built in 1913 and had beautiful, classic design throughout. Event the ballroom walls that look like wallpaper are actually carved stone! The hotel is luxurious with amazing amenities.
Where to eat? 
Le Cavalier is conveniently located right in Hotel DuPont and has the most beautiful design, it's dark, moody and makes me feel like I'm in Paris. The food is French inspired bistro style. Will got the oysters, steak frites and said the steak was amazing. I got the Caesar salad bouillabaisse, both I would recommend. The wine and cocktail selection is also great.
DE.CO also right in the same building as Hotel DuPont is the DE.CO food hall. They have various vendors, everything from smoothies to pizza, sushi and burgers, plus a full bar.
Bardea & Bardea Steak are a 6 minute walk from Hoel DuPont. Bardea is one of our favorite local restaurants. They have classics like pizza, pasta and steak but with a twist and some fun more unique choices like the grilled avocado. Bardea steak opened last year and they have a huge selection of different types of meats. I love the bar here too, they make fancy cocktails and it's a cool vibe, sort of reminds me of Ralph Lauren.
Pizza by Elizabeth's is a short 10 minute drive out of the city into Greenville but worth it. It's super girly with pink and green walls and gourmet pizzas named after famous Elizabeths (ex. Queen Elizabeth and Betty Boop). The Elizabeth-tini is my favorite cocktail ever!
CupKate's Cake Bakery another short 10 minute drive from downtown, this is the cutest bakery. Items like homemade strawberry pop tarts, s'mores cupcakes and gluten free macaroons, etc.
Brew Ha-Ha is also in Greenville and has coffees but also deliciously crafted sandwiches that are totally worth the drive
What to do?
Make an appointment at Currie. My favorite salon and spa, that has a location right in Hotel DuPont. I got a facial, sauna treatment, blowout and makeup application during my stay. Their team is so talented and they have a full retail shop here too full of my favorite beauty brands. Their team also did mine and my wedding party's hair and makeup for our wedding.
Checkout some of the local museums and estates in the area including Winterthur (a personal favorite of mine, with gardens and a gorgeous estate), Delaware Museum of Nature & Science (better for kids), Hagley (great for kids and adults) and Longwood Gardens ( a 20 minute drive but worth it).
Go shopping at Peter Kate for women's shoes, clothes and accessories. Checkout Colliers, a tiny and charming wine shop with a great selection. Swing by Adorn for beautiful home goods and gifts.