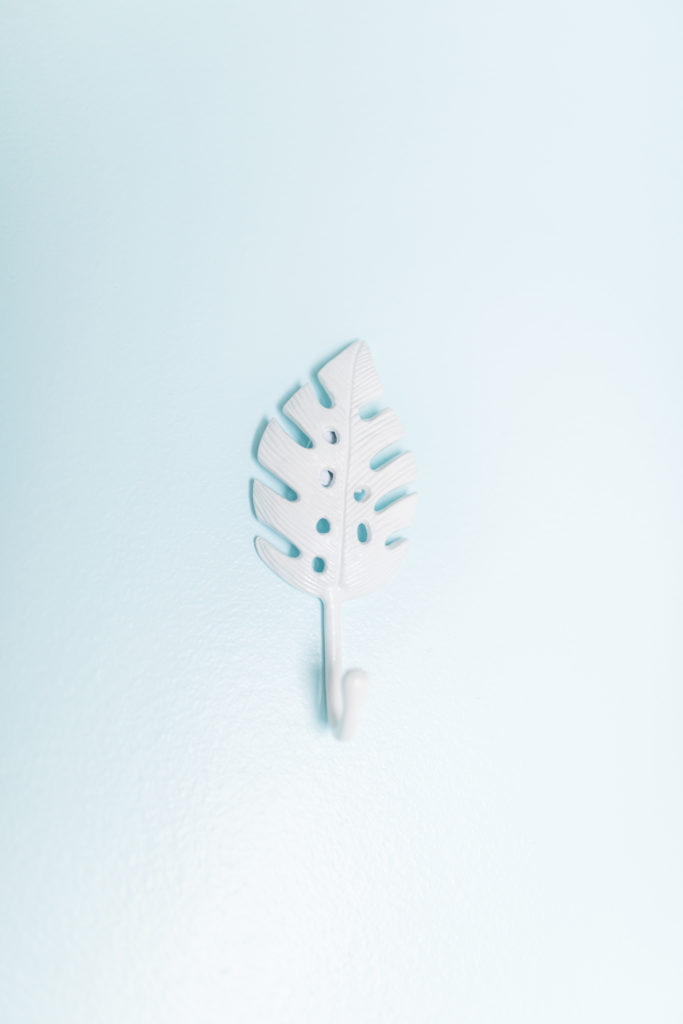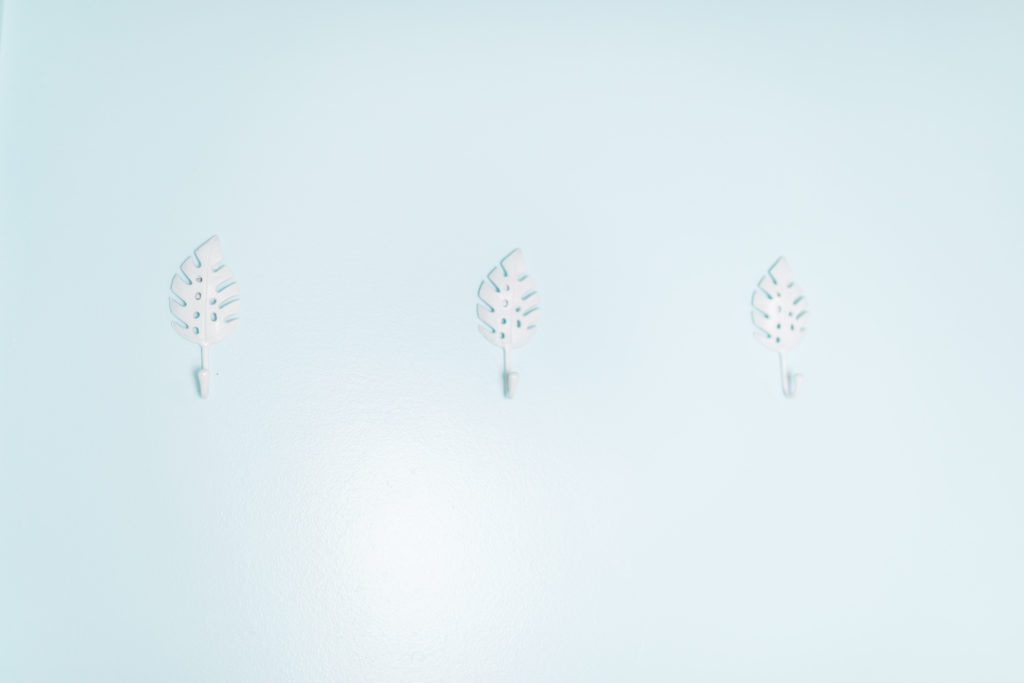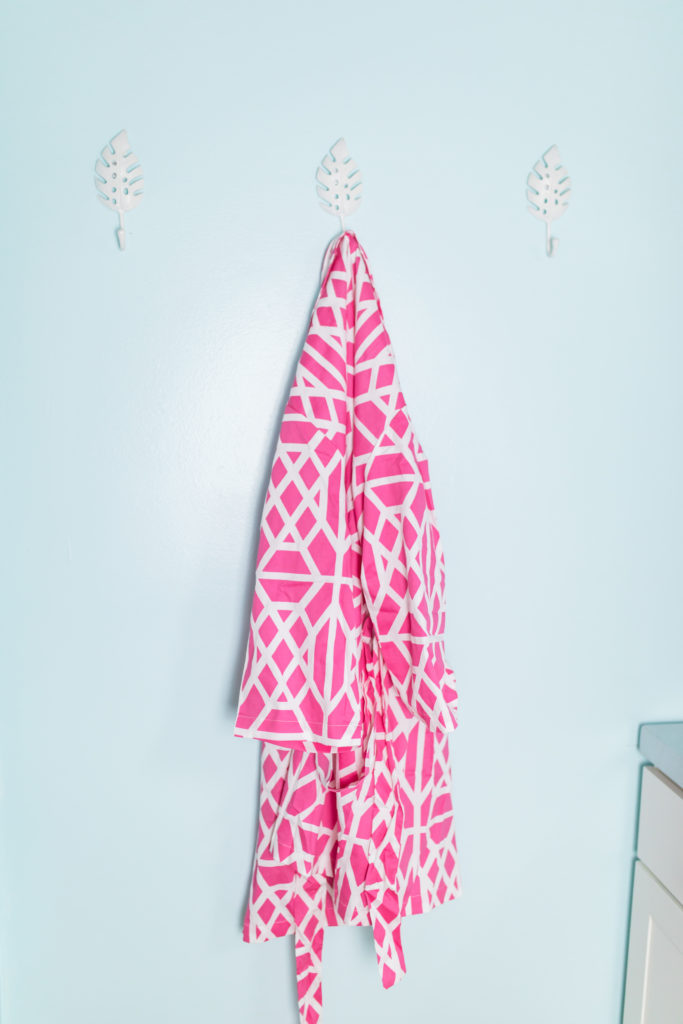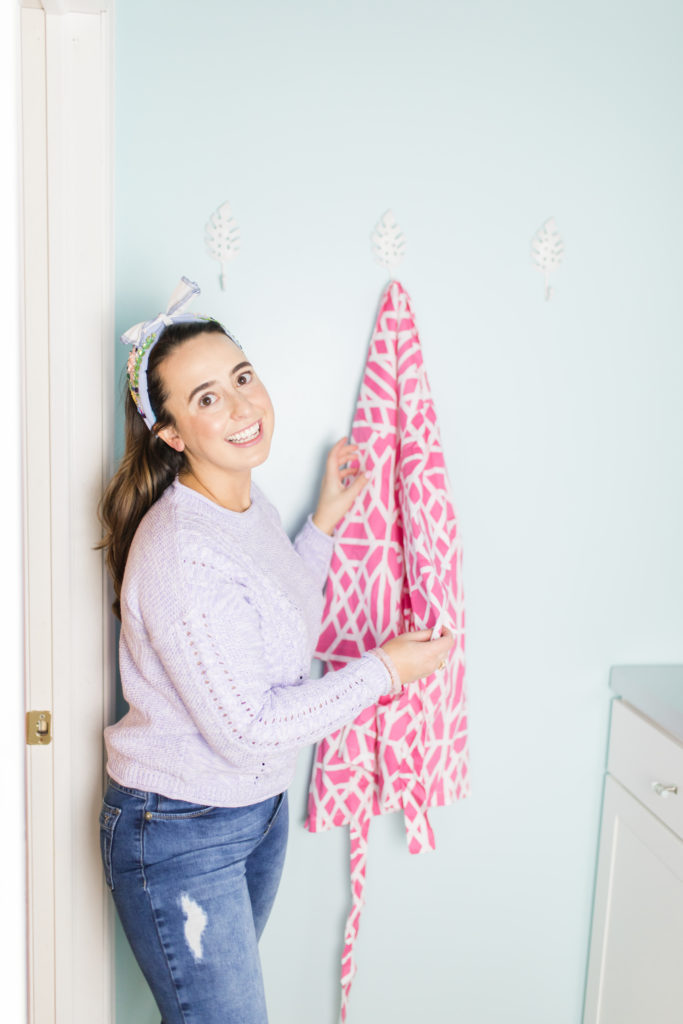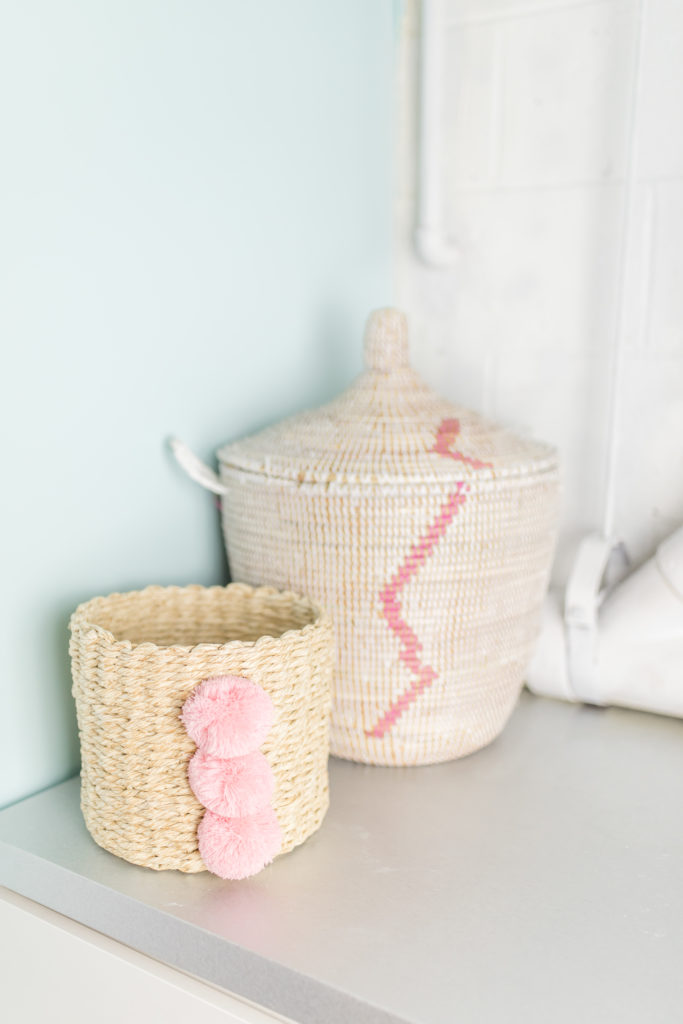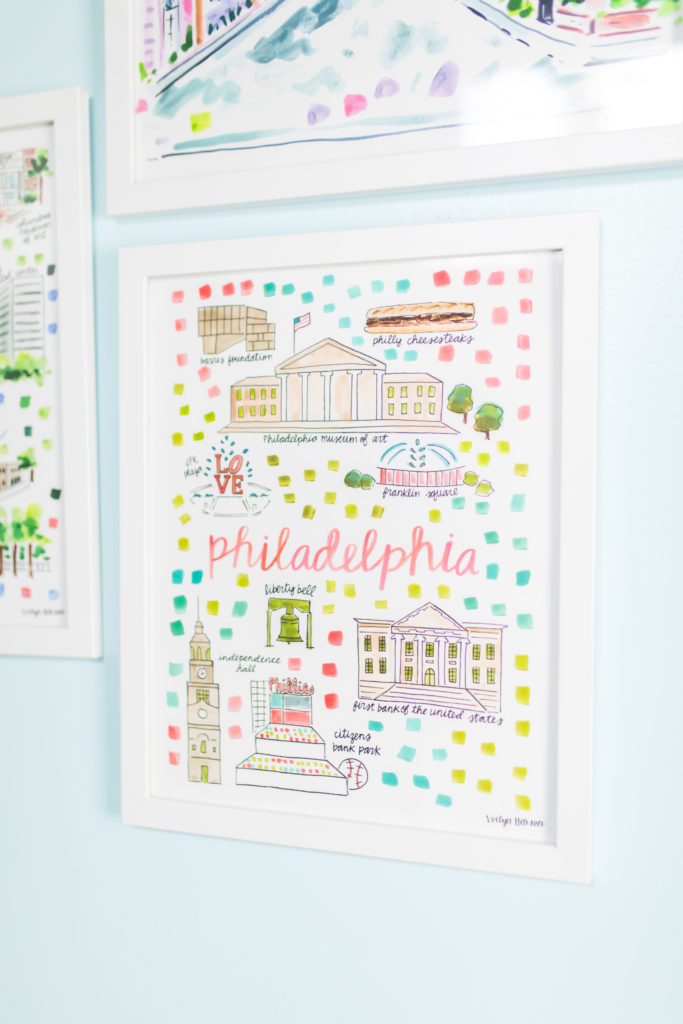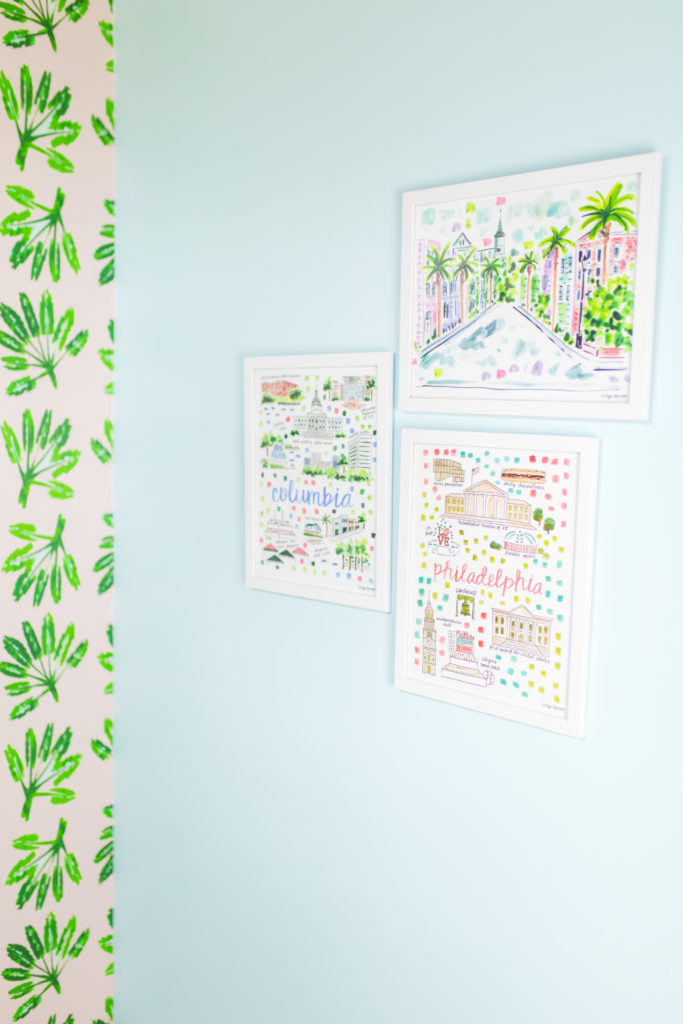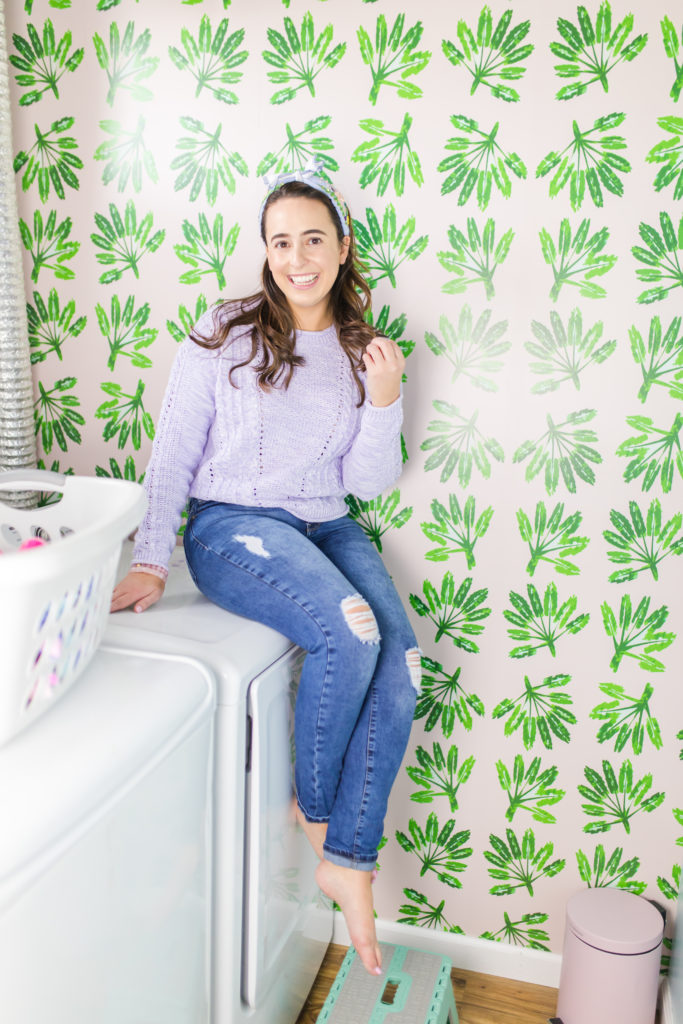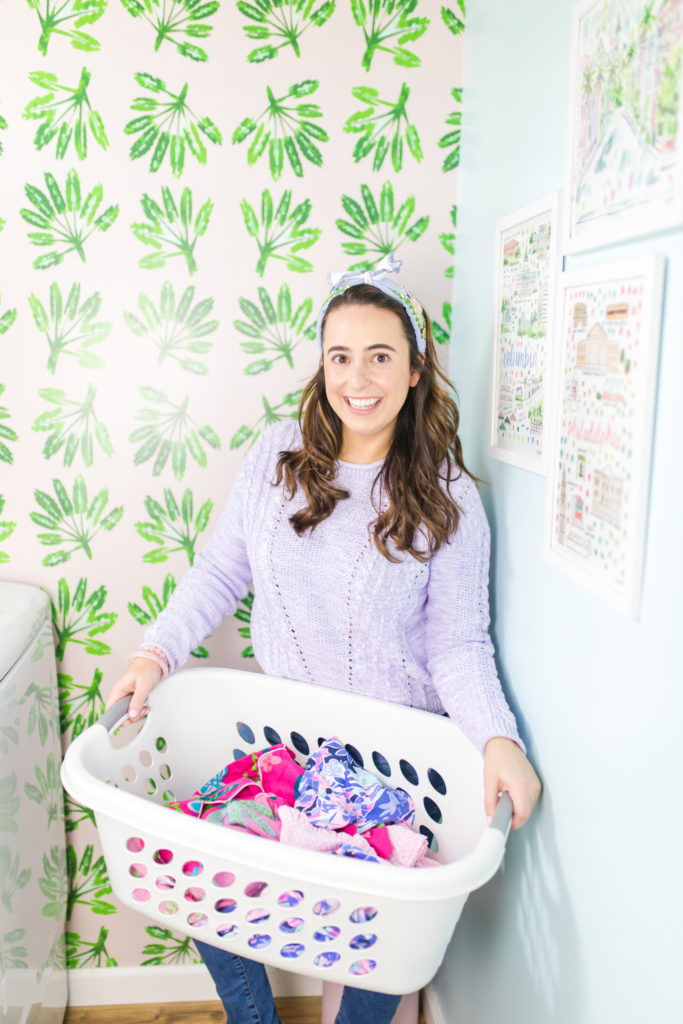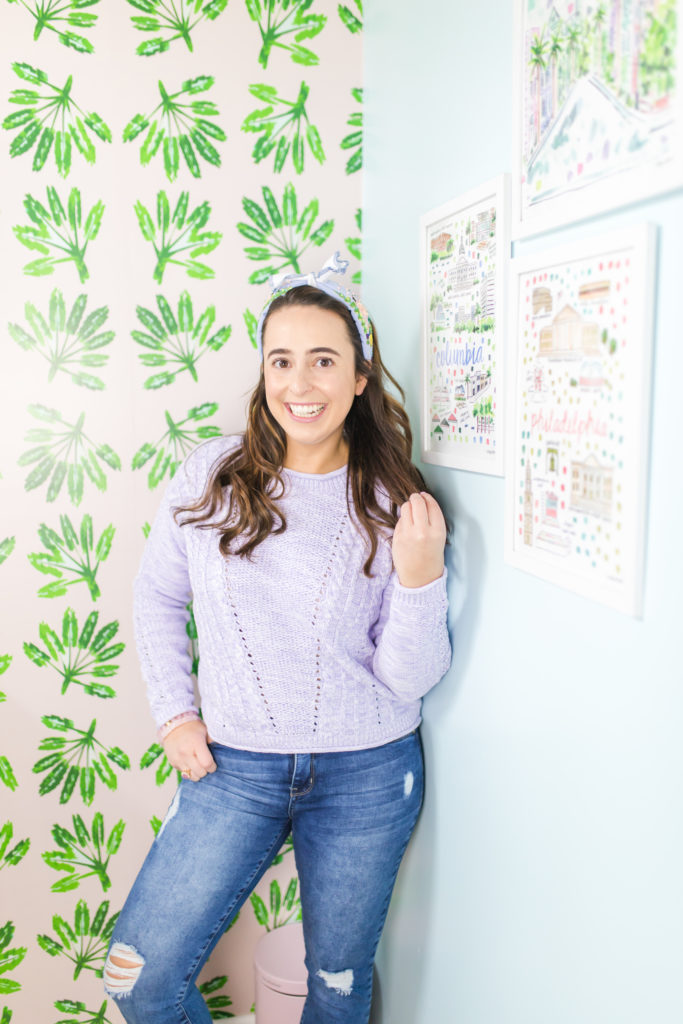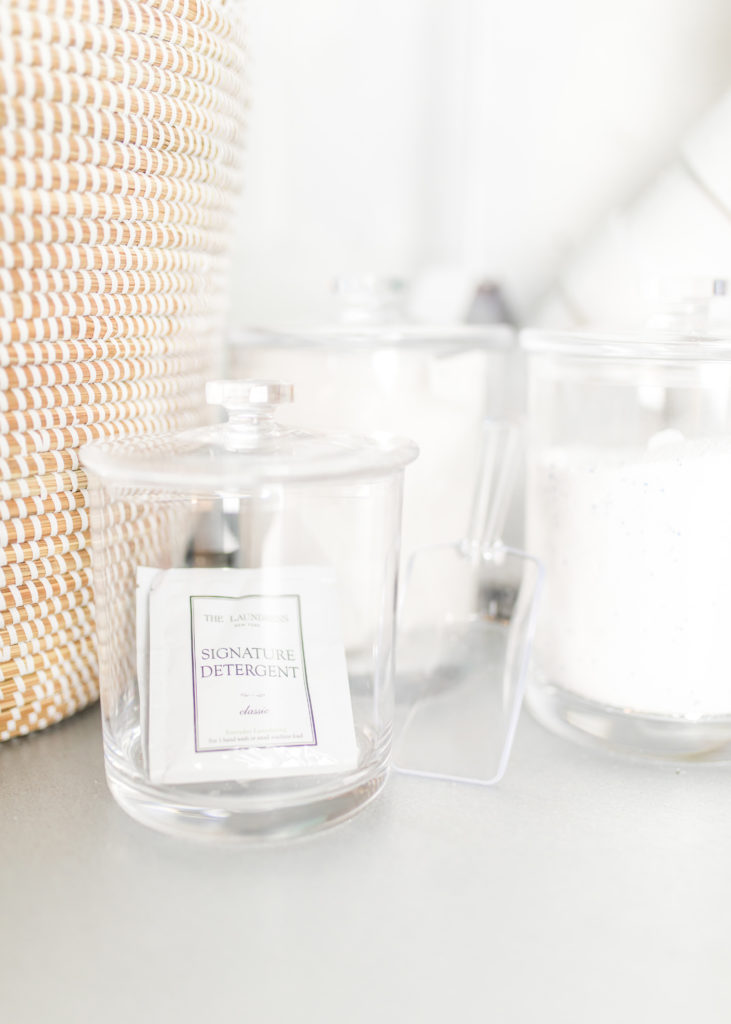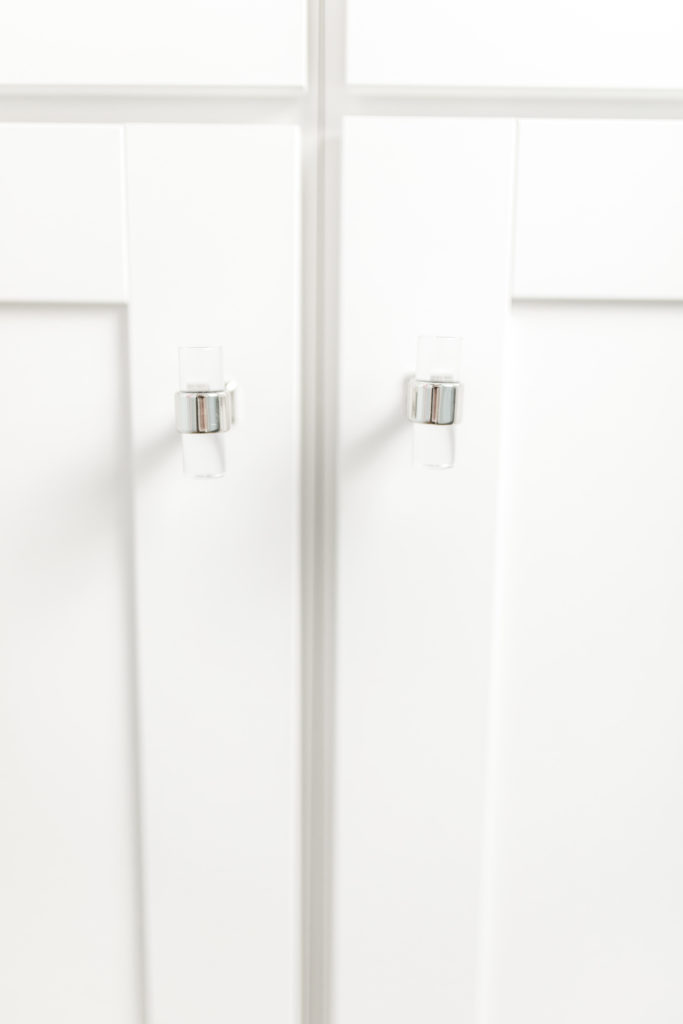 Photography by Avery Carter
Palm Leaf Hooks, Lucite Knobs, Clear Containers, Basket, Small Basket, Art c/o Evelyn Henson, Frames, Robe, Wallpaper, Sweater, Headband
I am so thrilled to finally share my laundry room reveal! It's another room that was part of the downstairs reno. My laundry has always been downstairs but before it was just concrete floors, concrete block walls and LOTS of spider webs! Now its somewhere I actually don't mind doing laundry. It's super bright thanks to the window above my dryer and because of the light and bright paint and wallpaper colors. This palm leaf wallpaper was the jumping off point for the design as it reminds me of vacation and happiness.
The white cabinets were found online and house my detergent, some tools and such but were jazzed up with the lucite knobs I found for an absolute steal! My dad (the talented guy that he is) built the counter top, its' durable, wipes off easily if anything spills and custom fits under the pipes that I couldn't do another about.
To put a little personal touch on the space I added prints from Evelyn Henson. A Philadelphia one for home of course and then a Columbia one for where Will went to undergrad and close to where my mom's side of the family live in SC, and then Charleston for a place Will and I both love to visit.
It's small but functional and always puts a smile on my face when I have to do laundry!