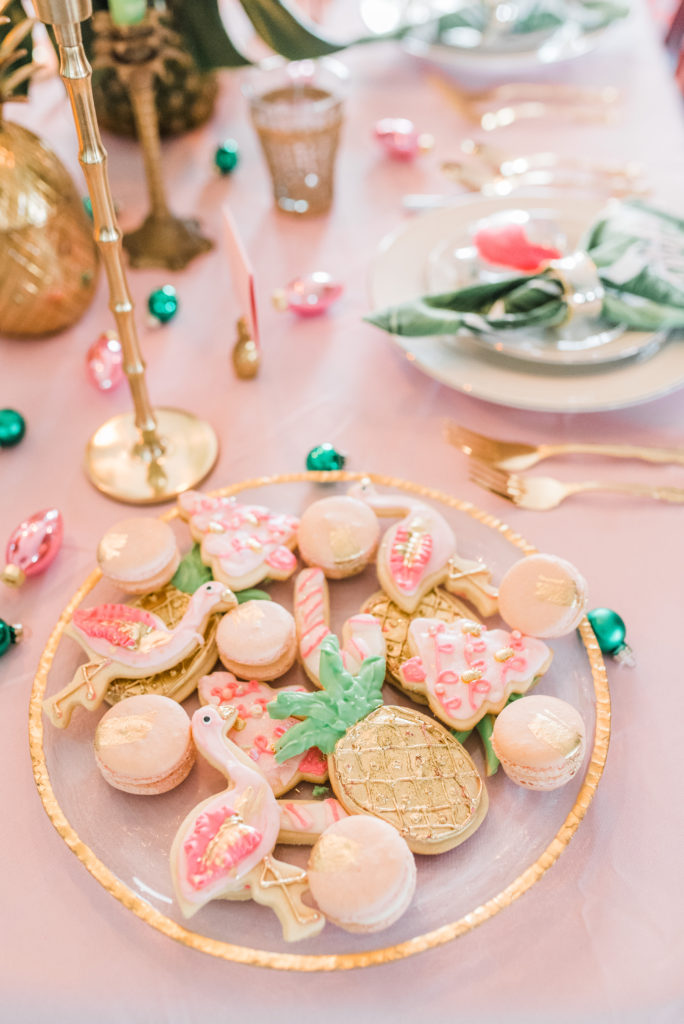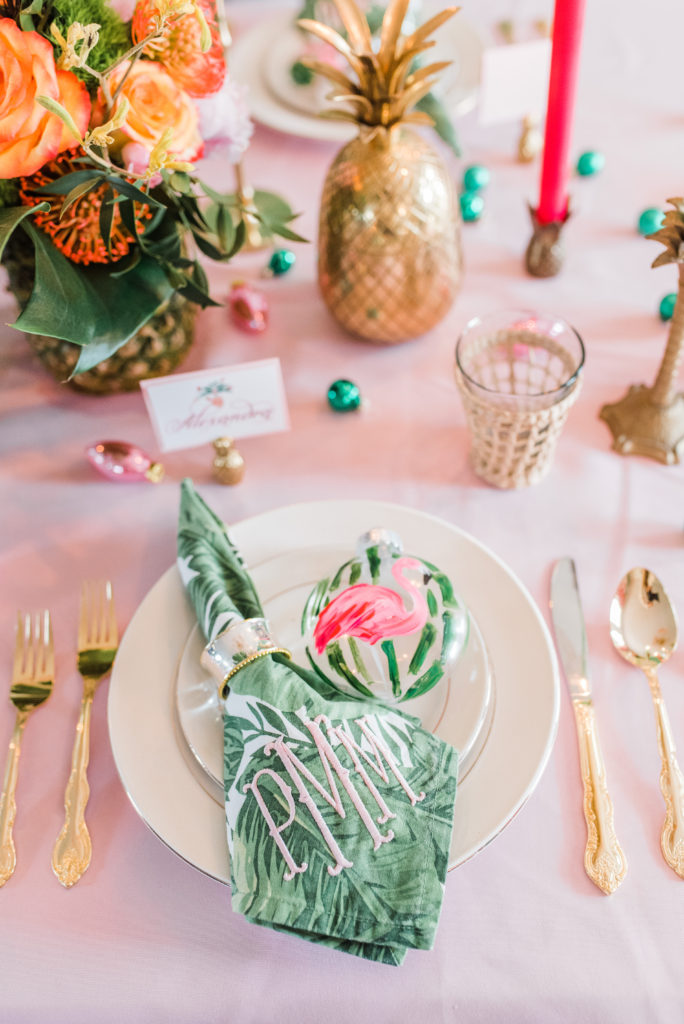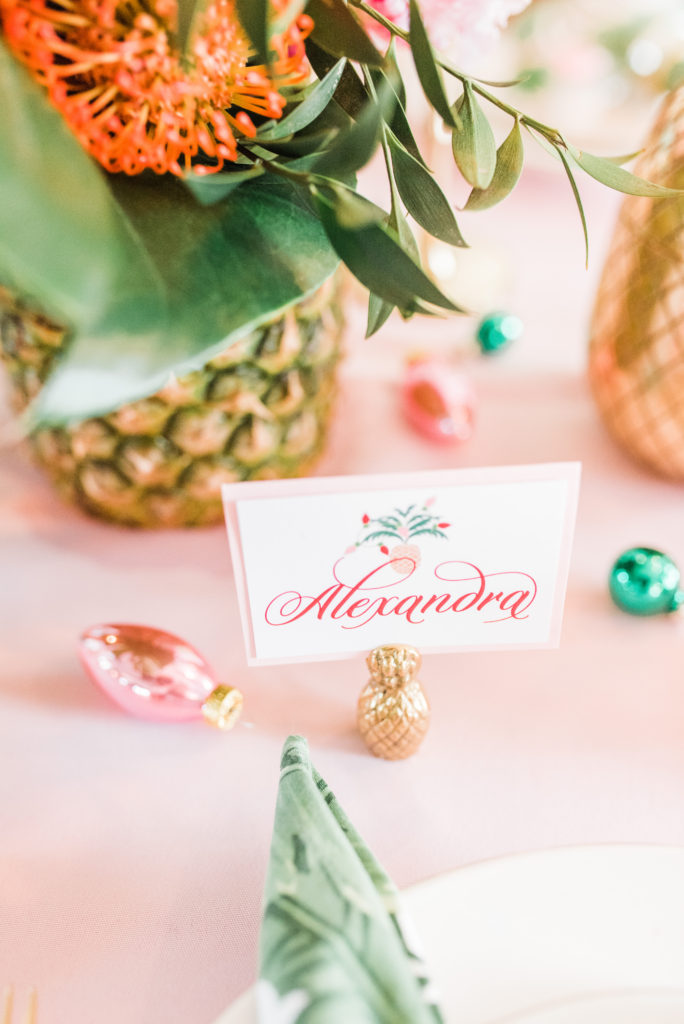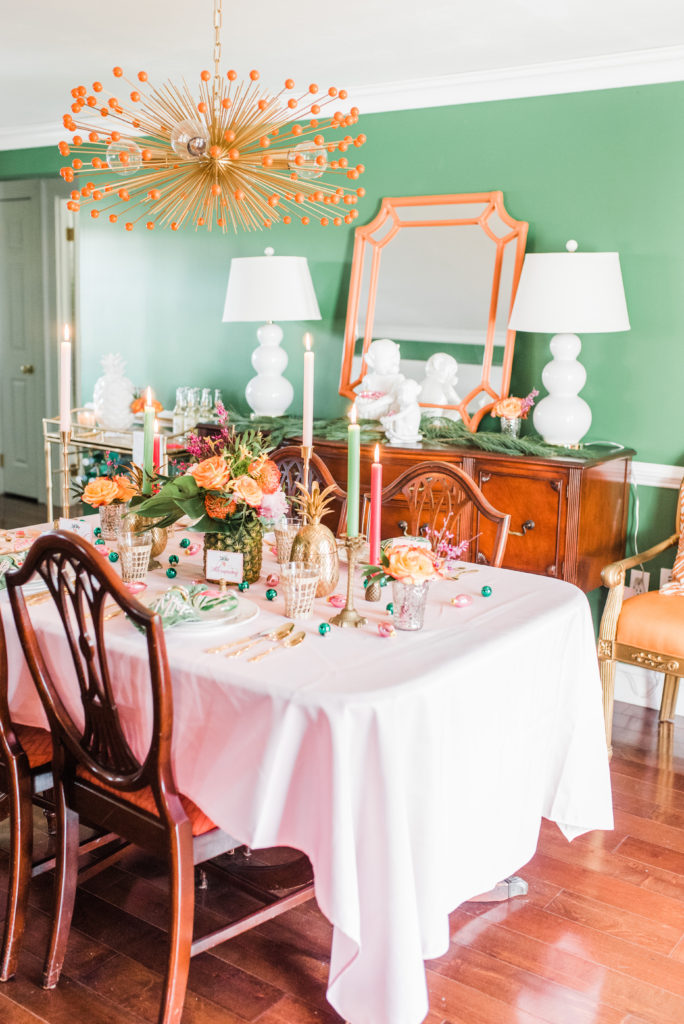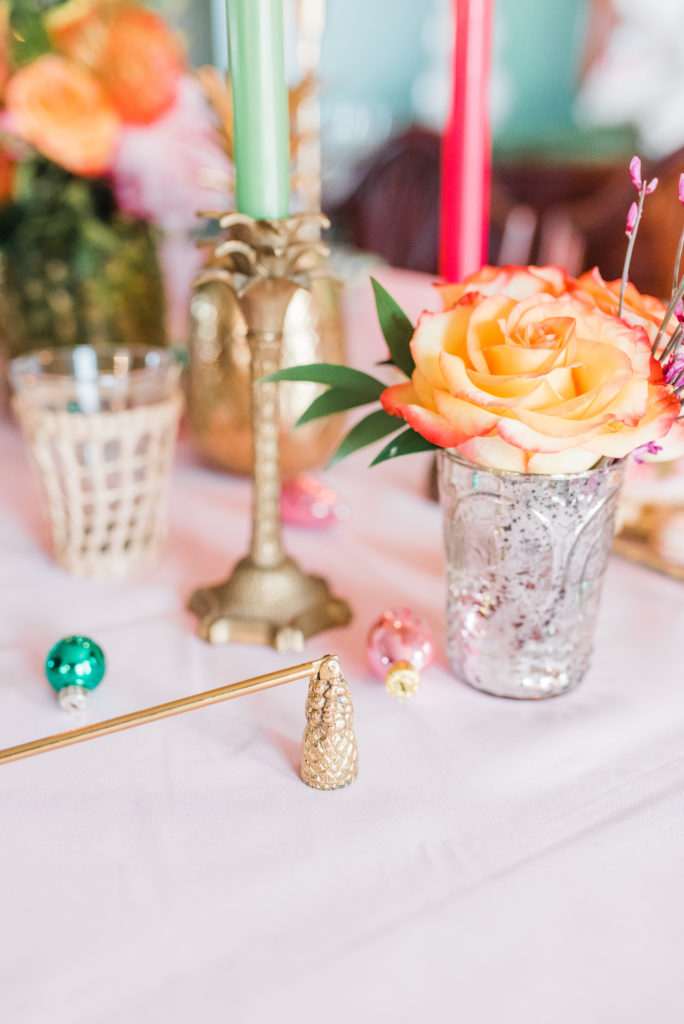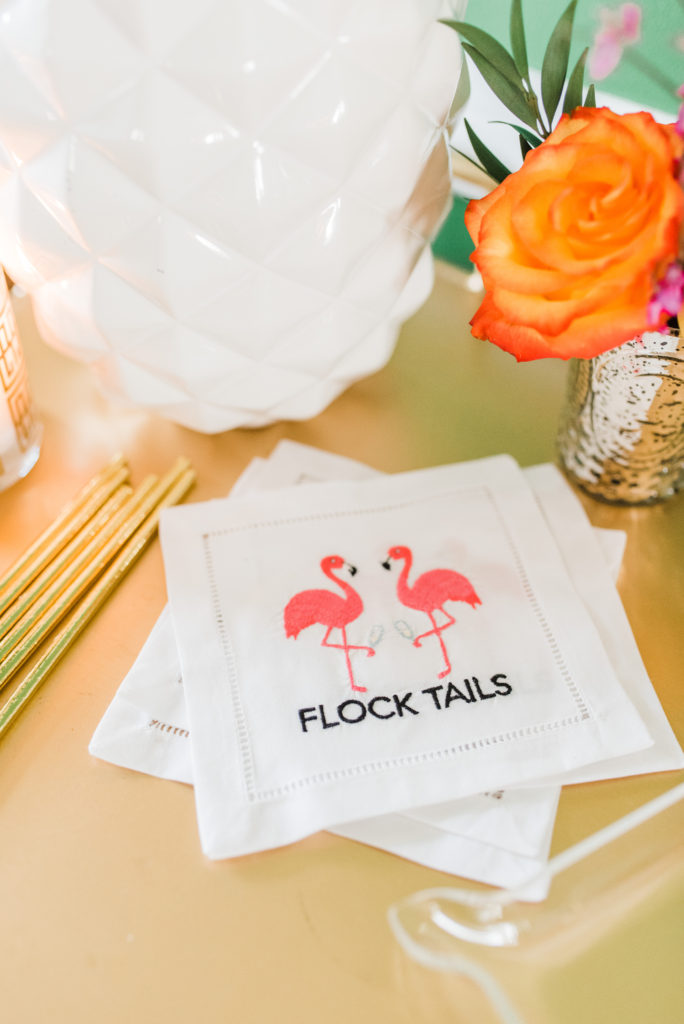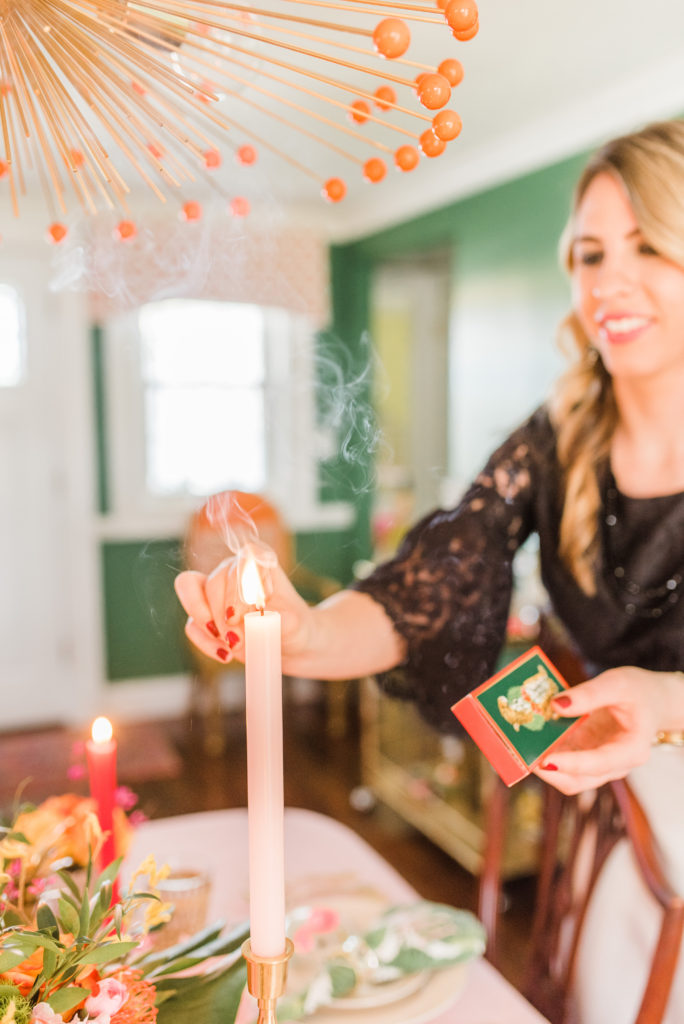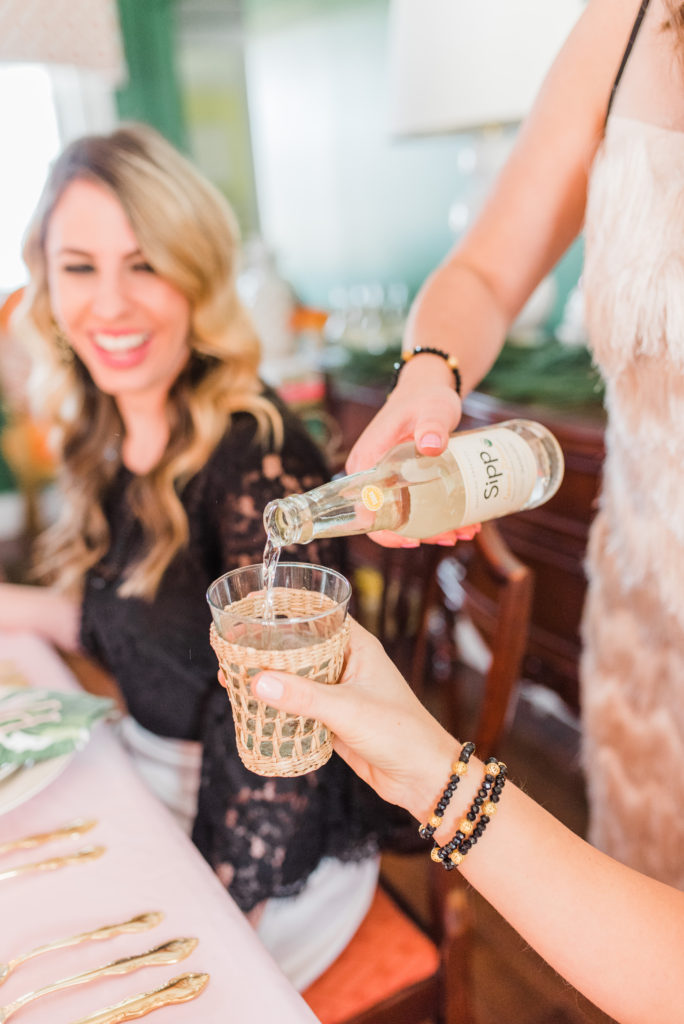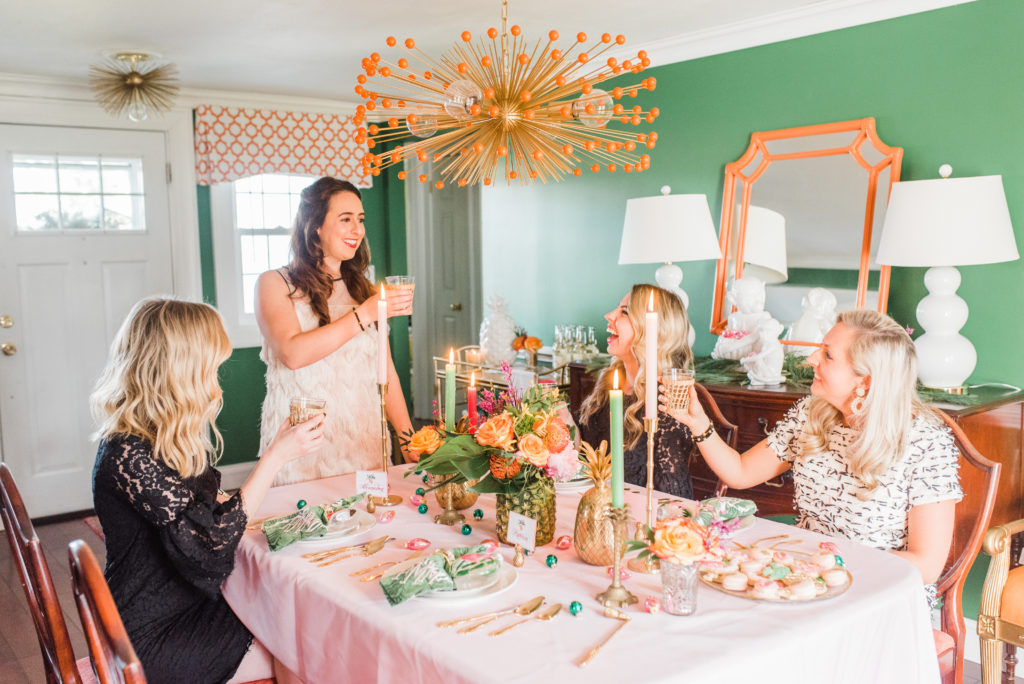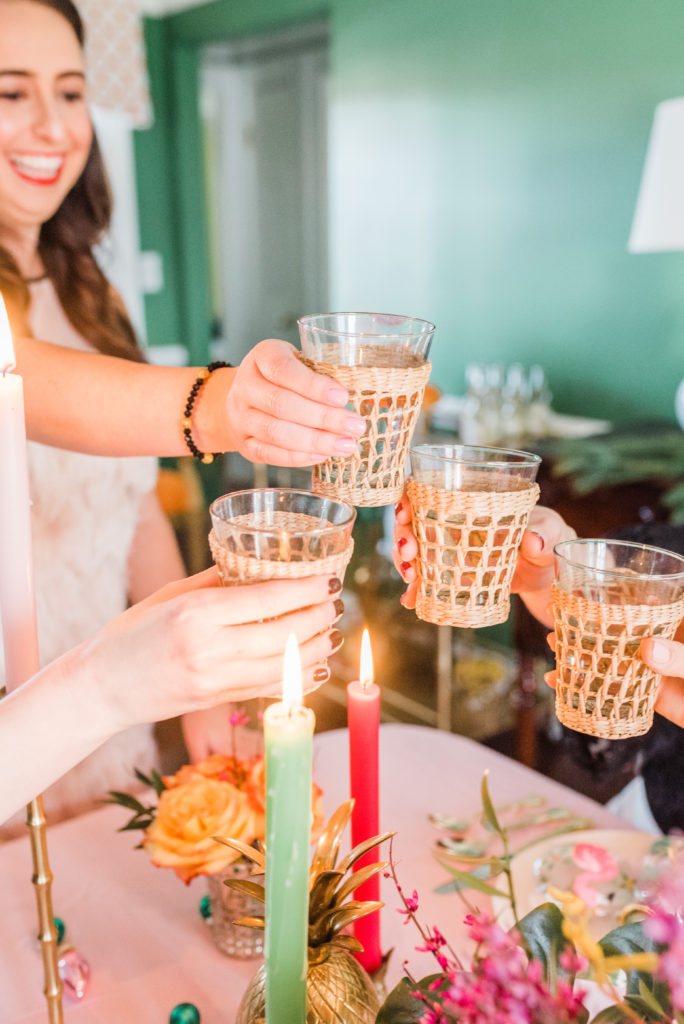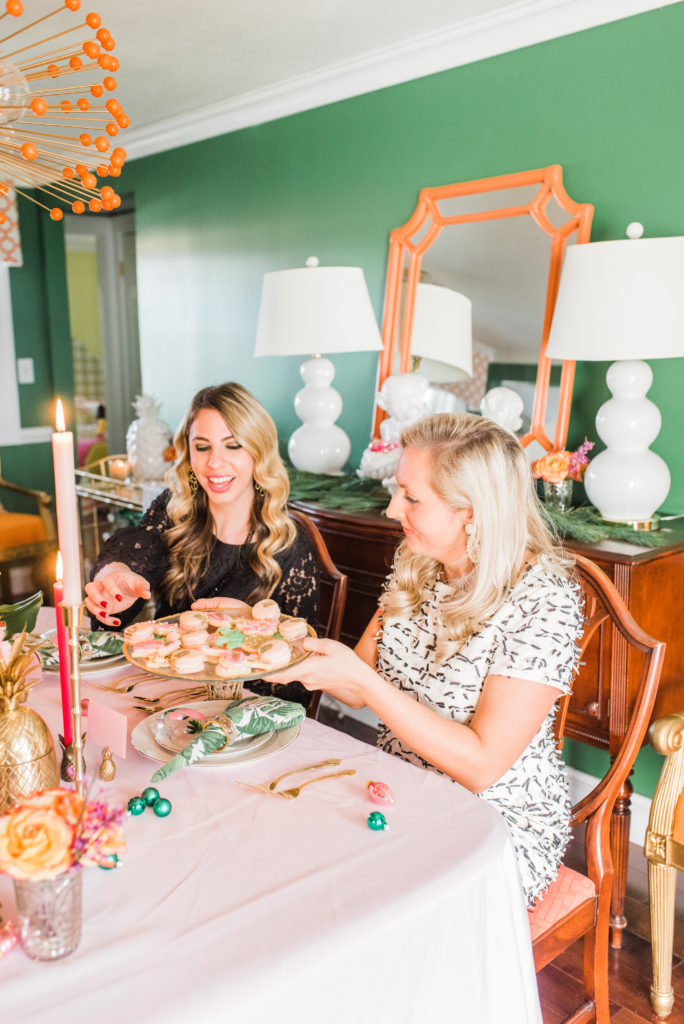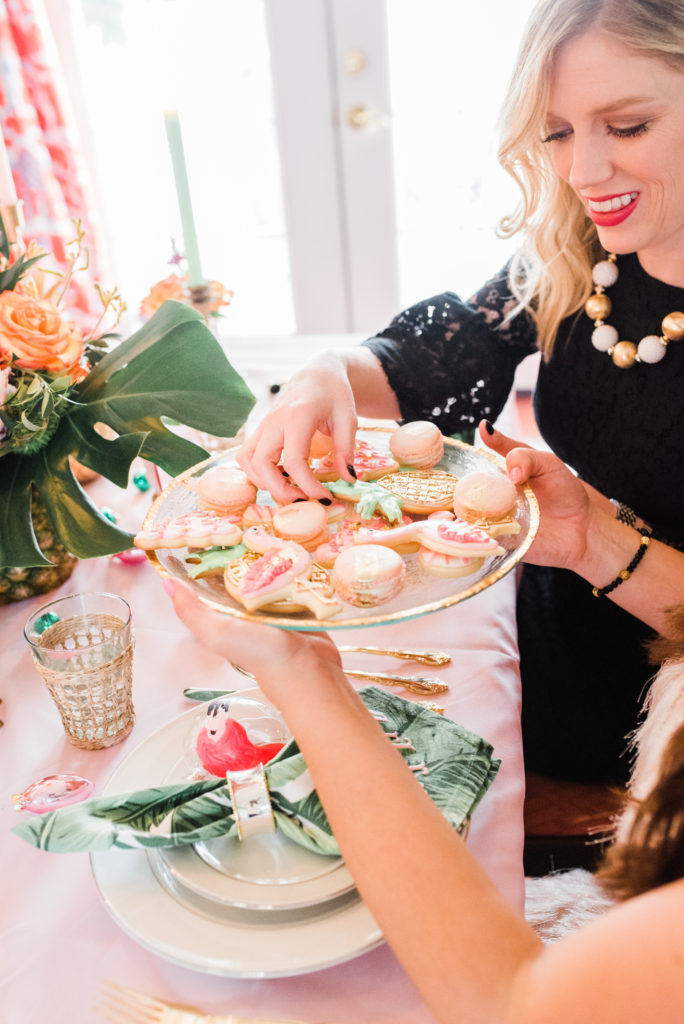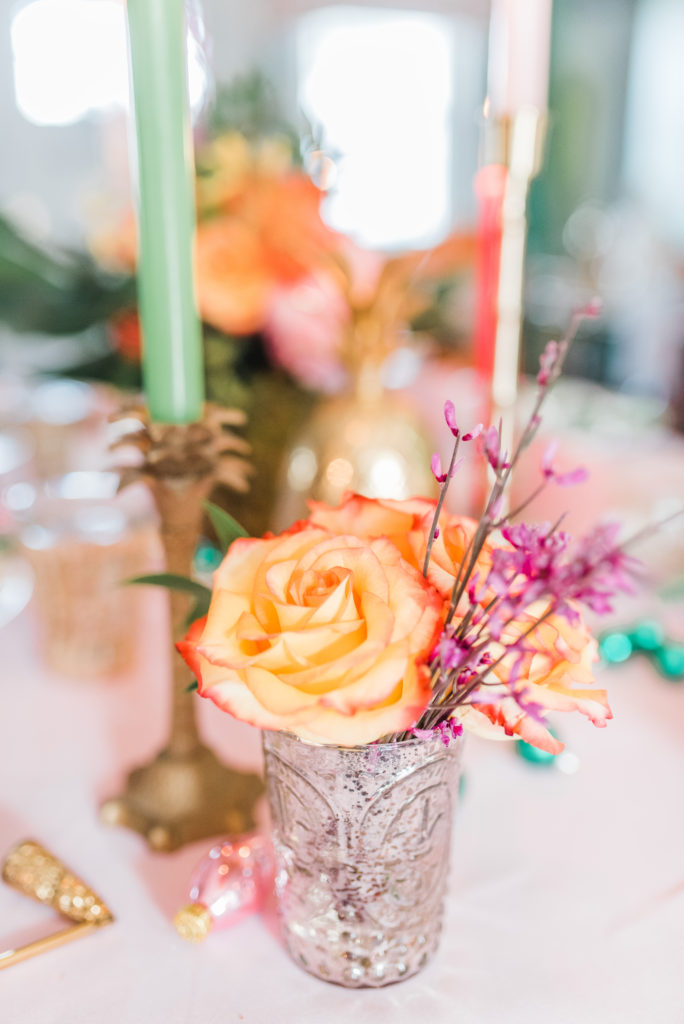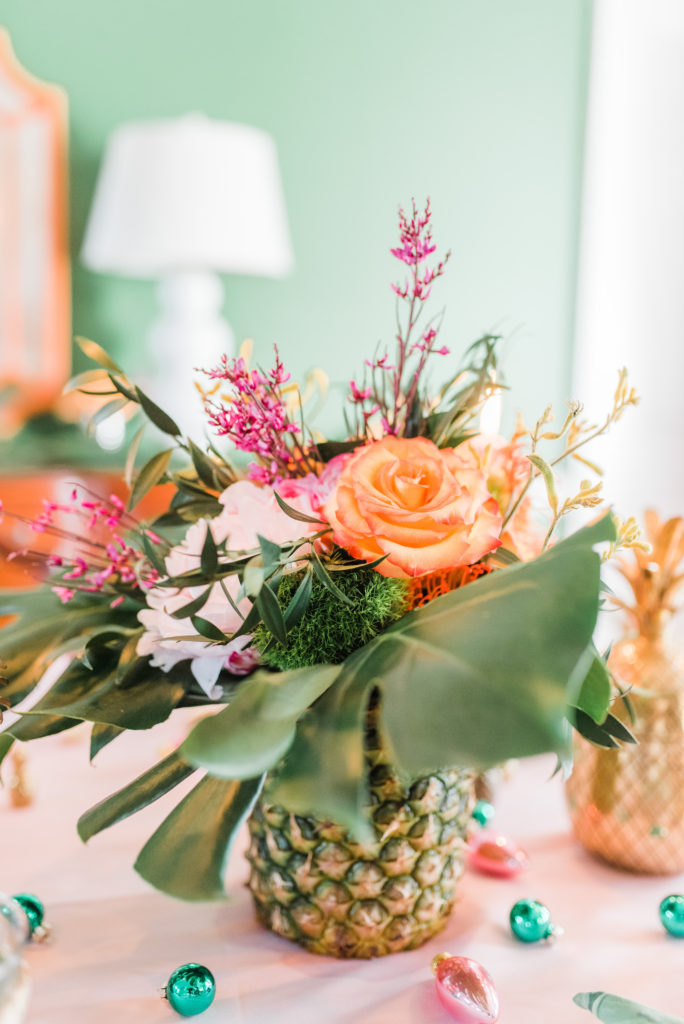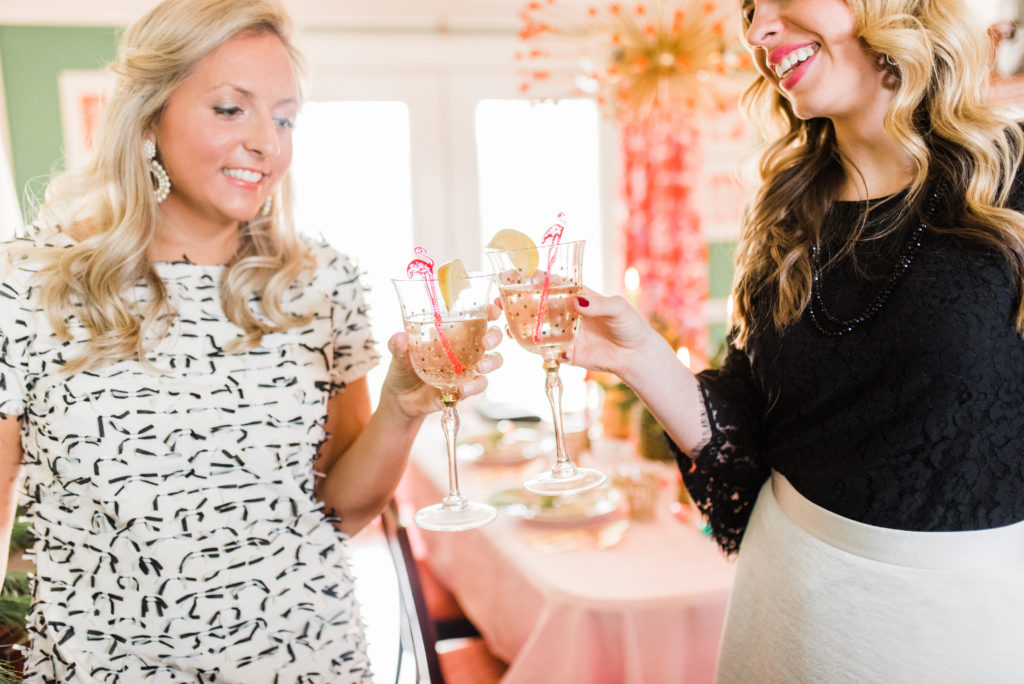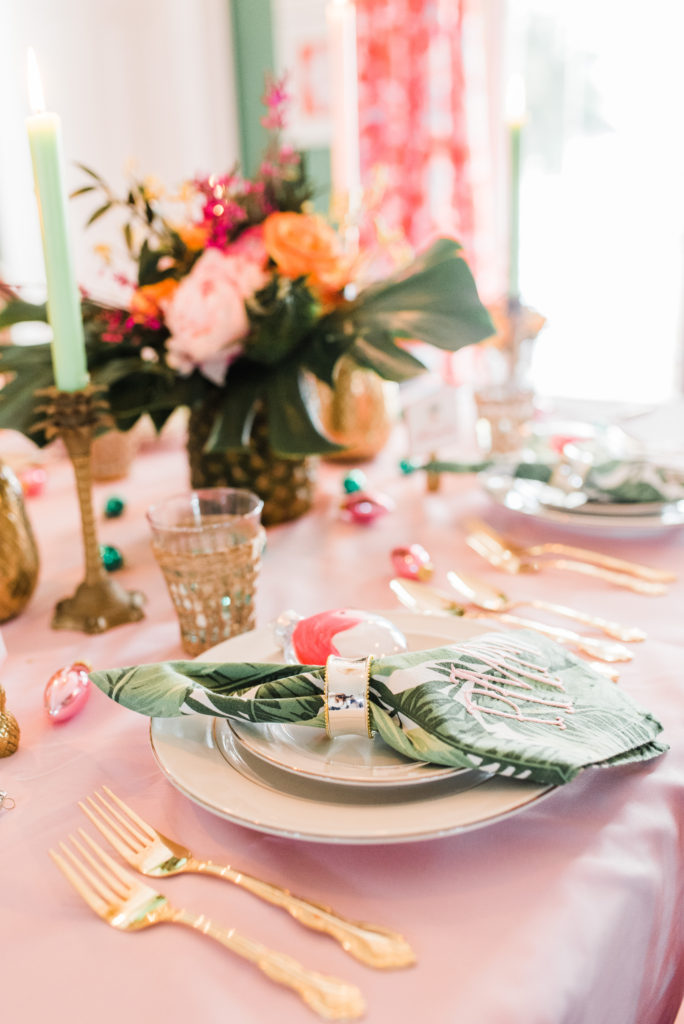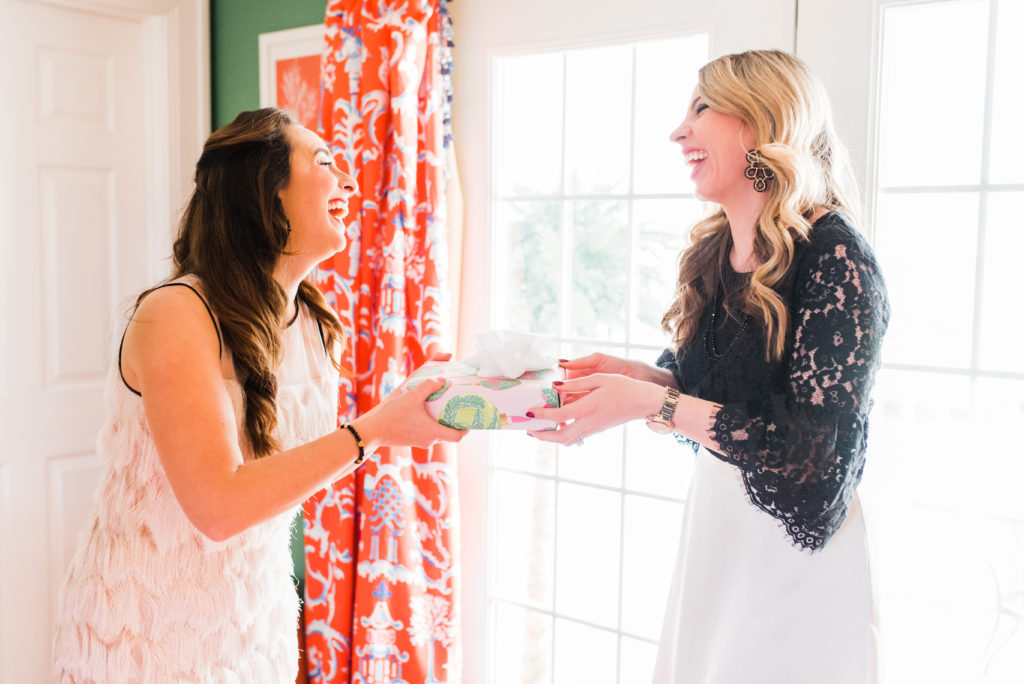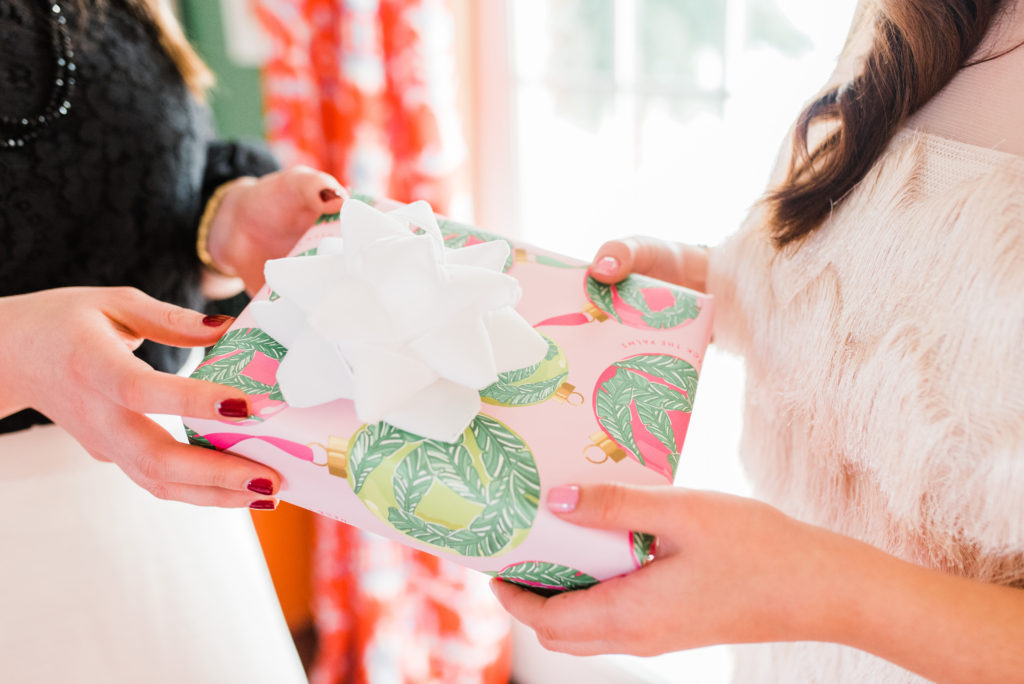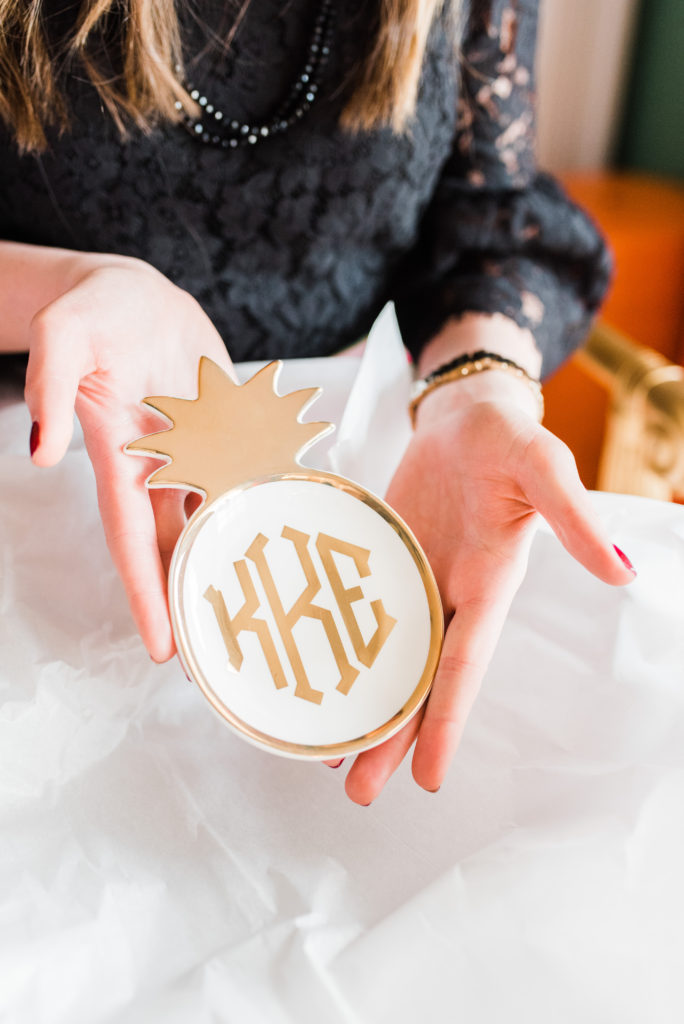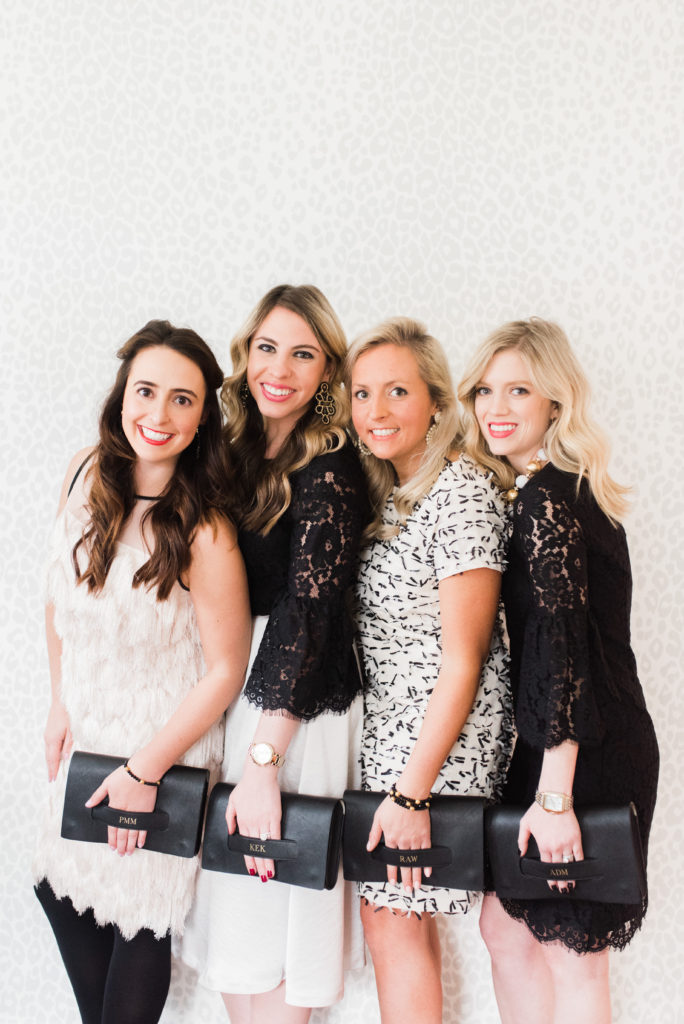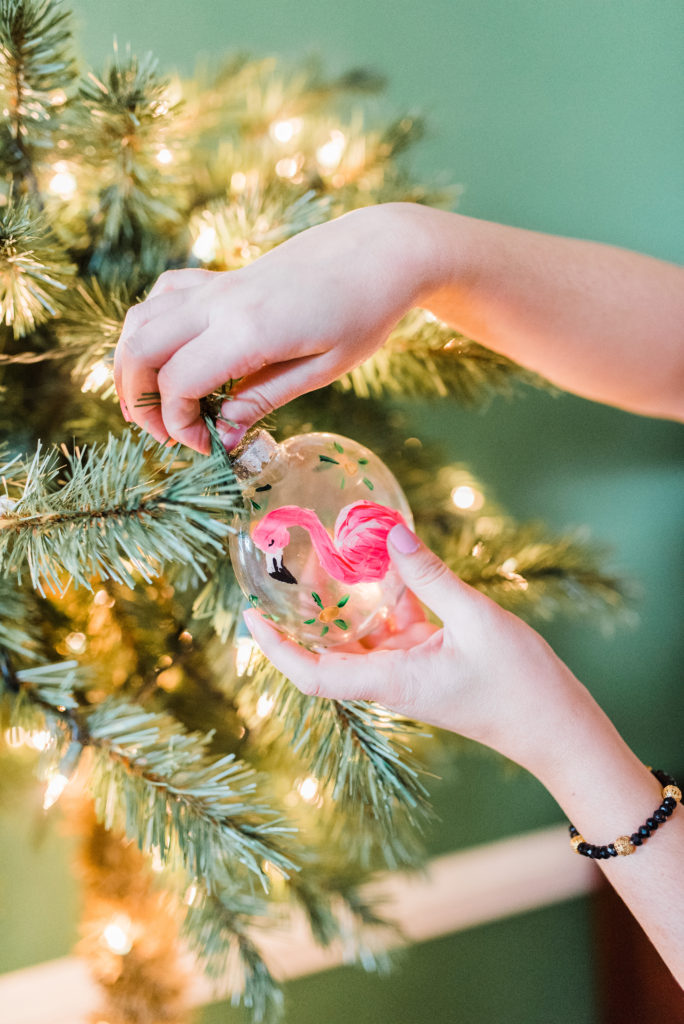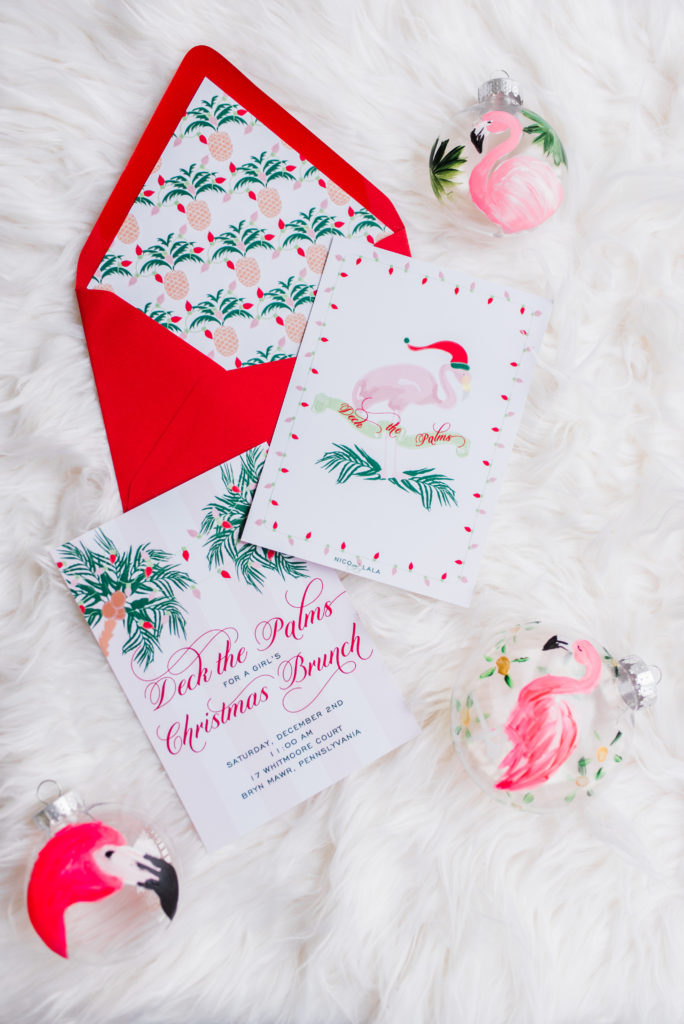 Photography by Minh of Du Soleil Photographie
Invitations and Place Cards by Nico & LaLa, Flowers by Event Loft PA, Cookies from CupKate's Cake Bakery, Clothing from Sail to Sable, Jewelry by Lisi Lerch and Brynn Hudson, Drinks from Sipp, Ornaments by Megan Carn, Napkin Rings, Trays & Clutches from Marley Lilly, Cocktail Napkins from August Morgan, Cookie Plate from AnnieGlass, Napkins from House of Brooke,
A few weeks ago I hosted three of my favorite blogger friends; Rhiana of Wear Bows and Smiles and Alex and Kim of The Style Chronicles for a girl's Christmas brunch that I decided to call "Deck the Palms".
I'm going to keep this post super short because I want you to pop over to Pizzazzerie who is featuring the full post. I was so happy Courtney of Pizzazzerie loved the shoot and was willing to feature it on her site. I absolutely adore her style and she is one of my hostess idols. The second her book came out I bought it (and I suggest you do too). Anyways, head on over to Pizzazzerie to learn more about this get together and stay tuned at 9pm EST tonight for a fun giveaway via Instagram.