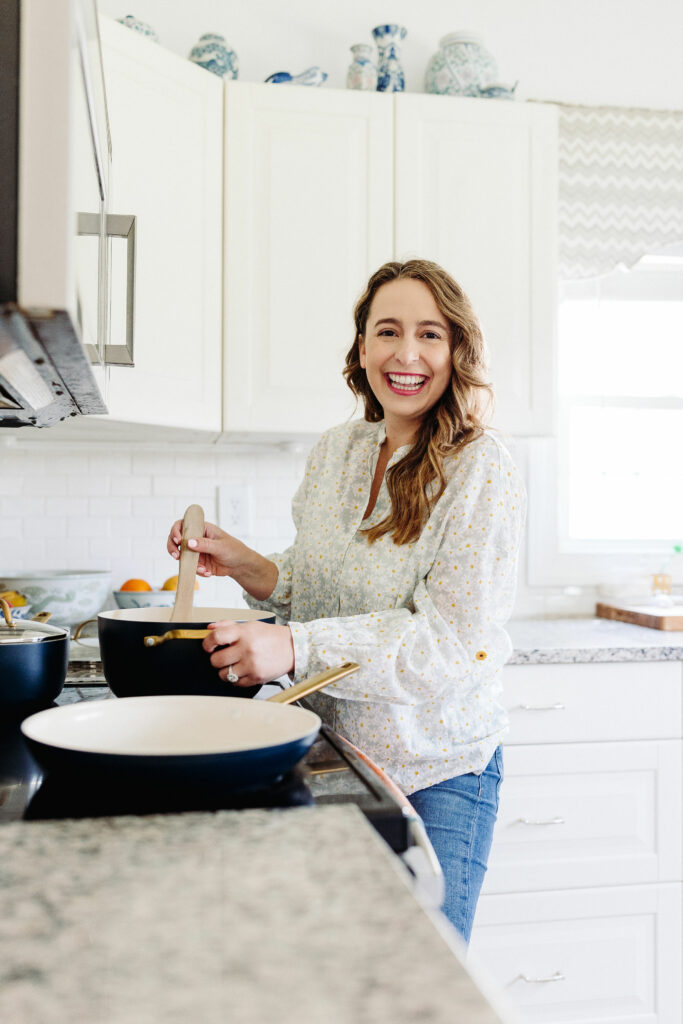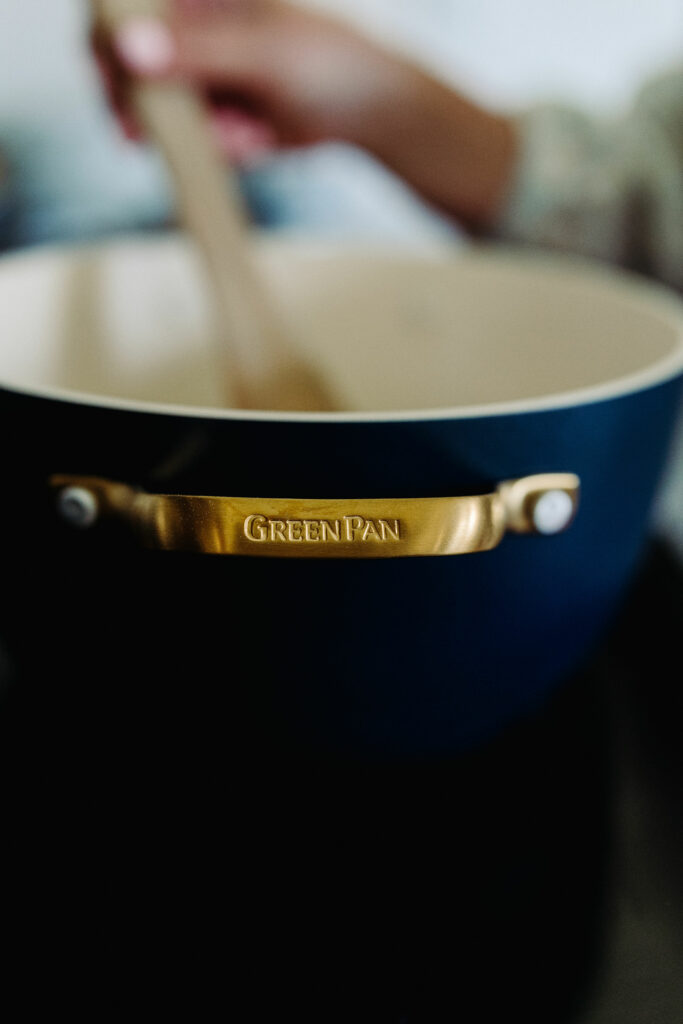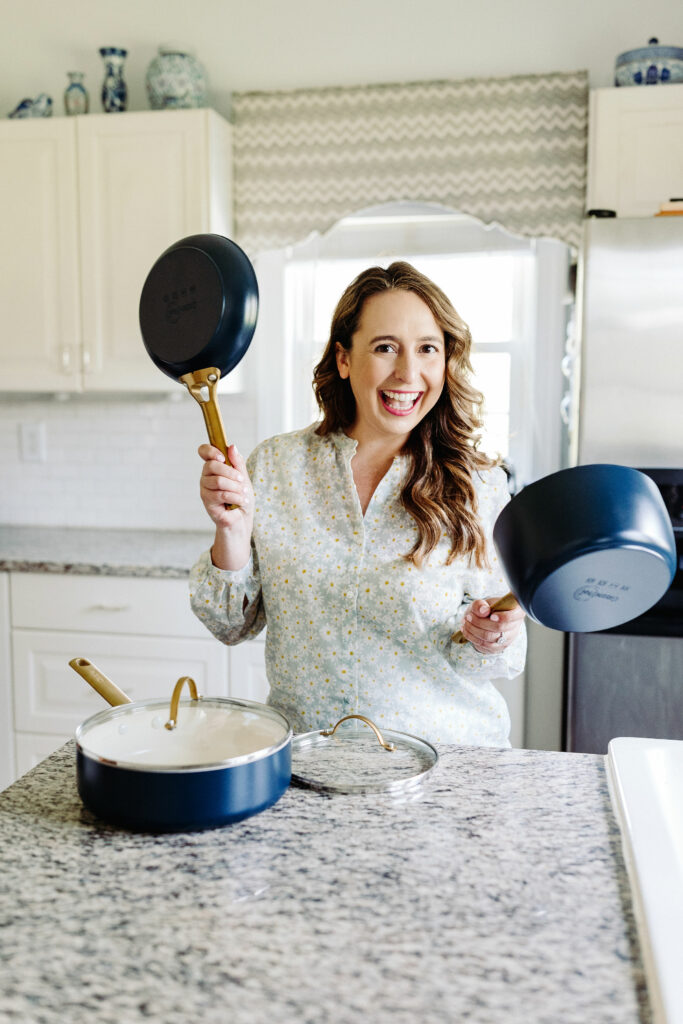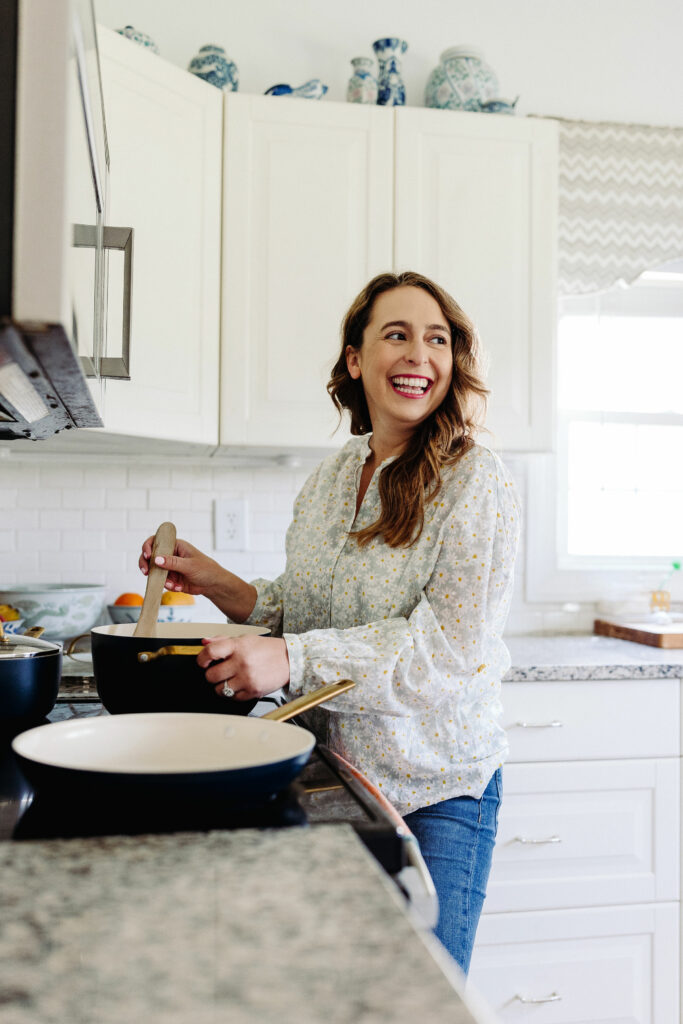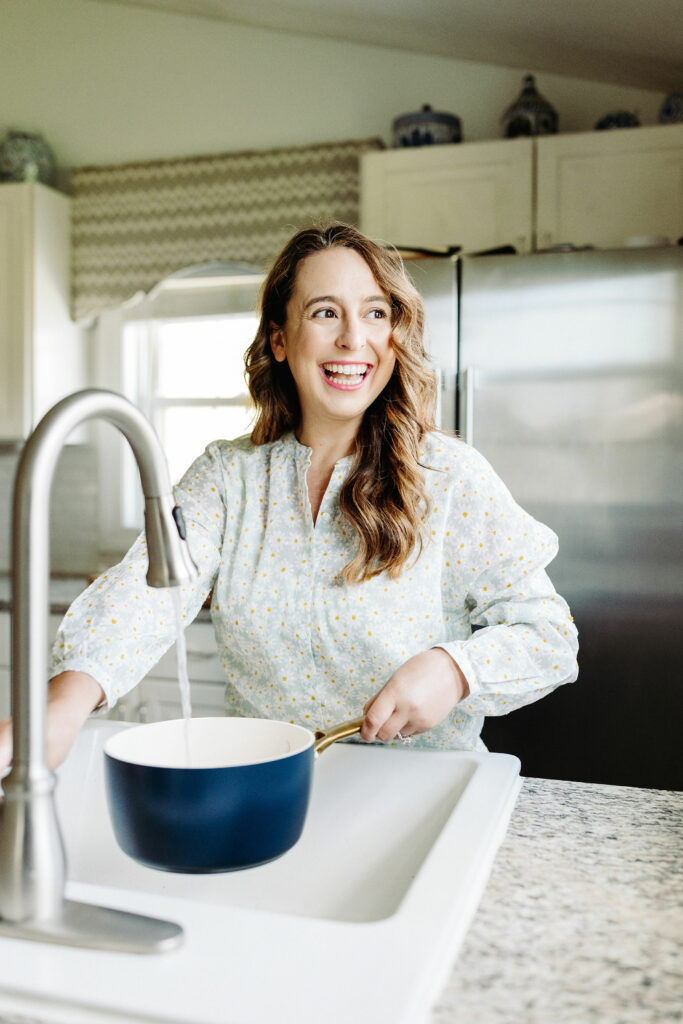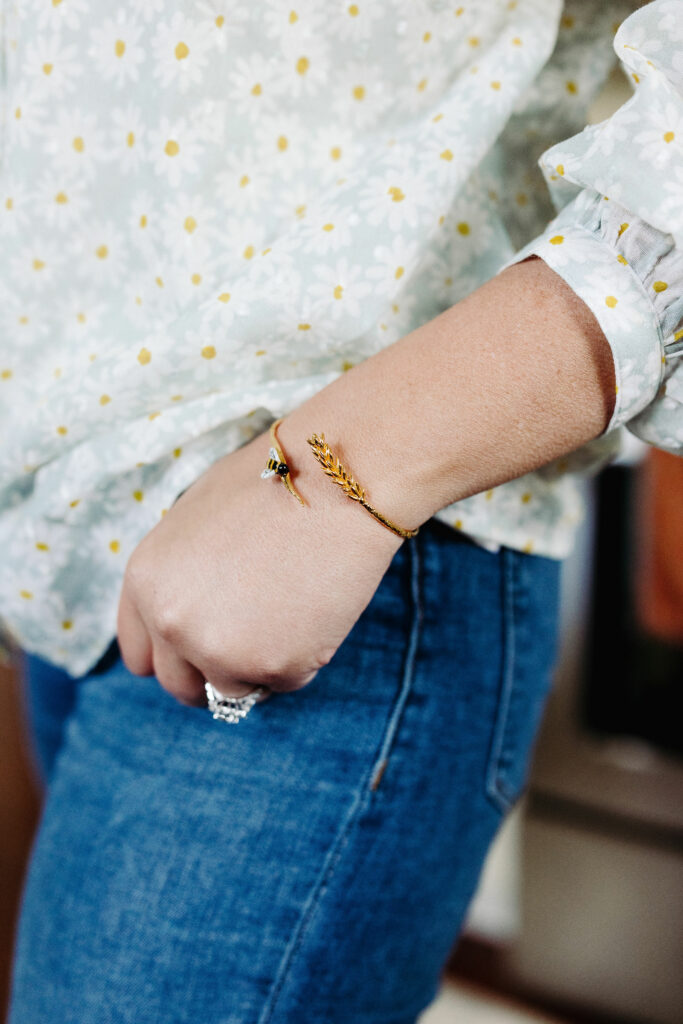 First of all, have you EVER seen more chic pots and pans than these from Green Pan?! I have not, I mean the classic navy with the gold accents… it doesn't get any better!
If you know me, you know I'm not the best cook. However, my fiancé Will is a great cook and now that we're getting married one of my goals is to learn to cook better and take some classes again. Our third date actually was a cooking class!
These from Green Pan are reason enough to make anyone want to step up their cooking game. Plus, they would be a great gift for any couple getting married. They also come in 5 other amazing colors (if I was still living alone I totally would do the baby pink!). Check them out here and let me know your favorite color way!
Shop the Post
Pots & Pans Set, Top, Bracelet
Photography by To Love & Dancing