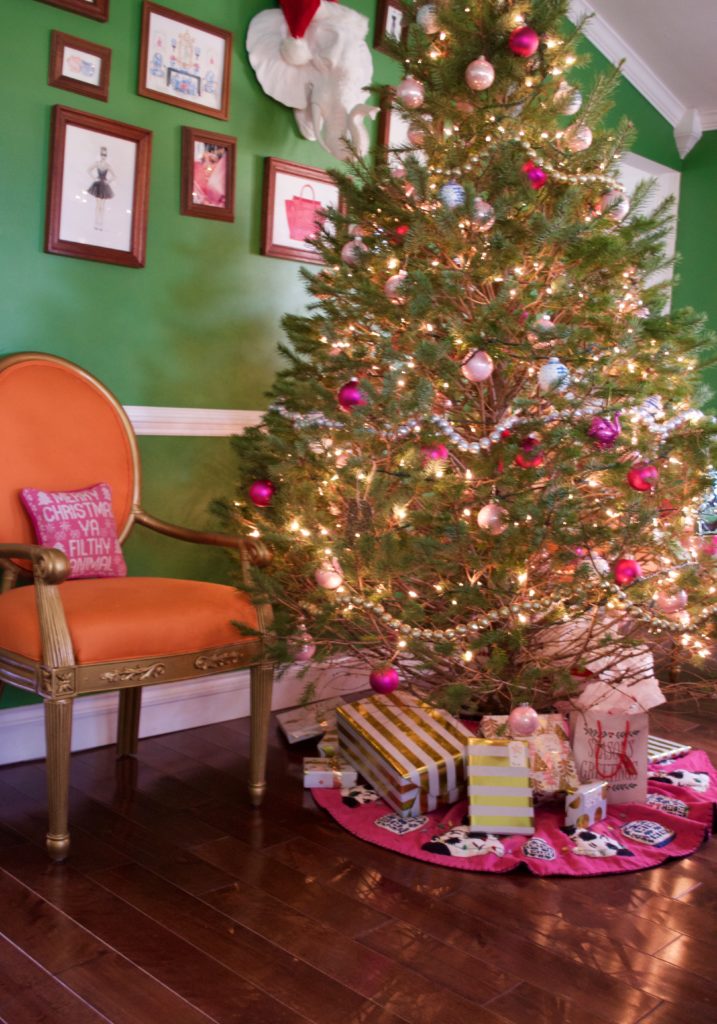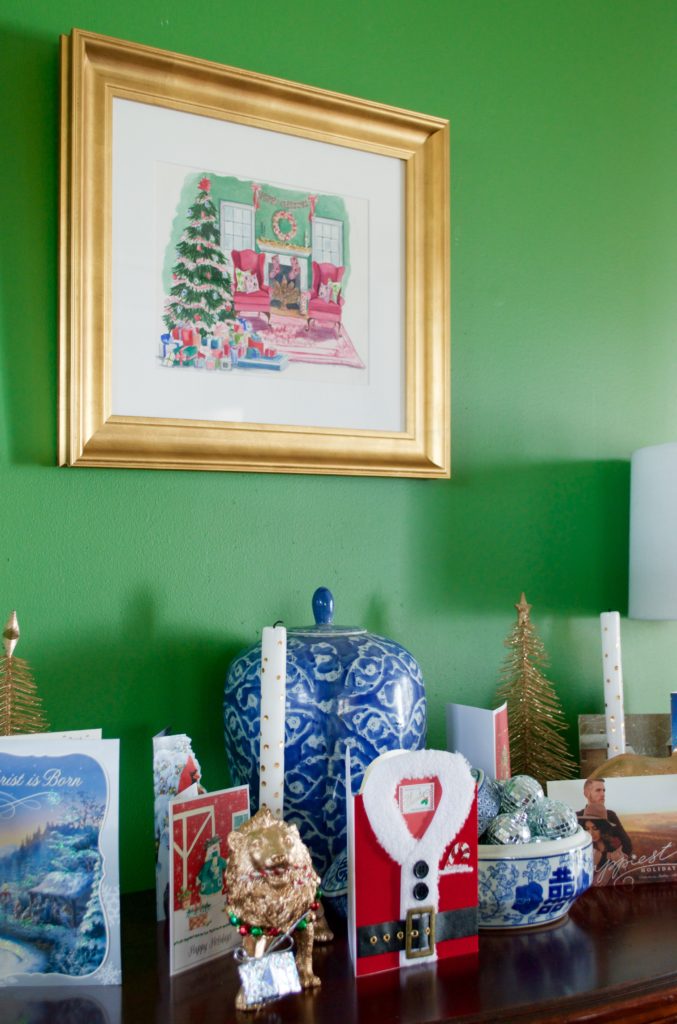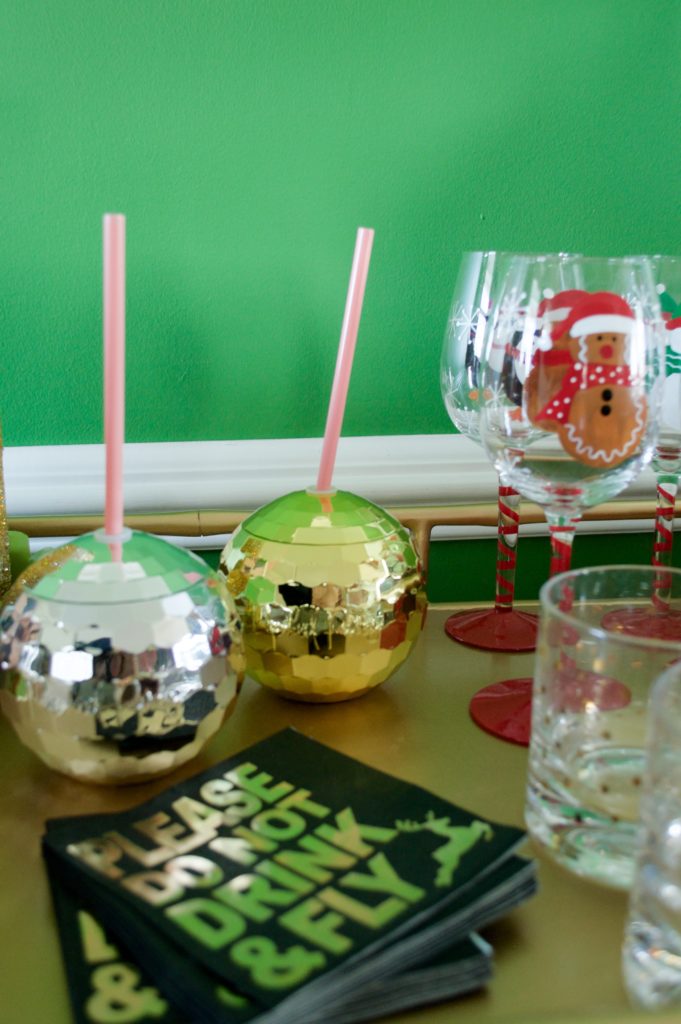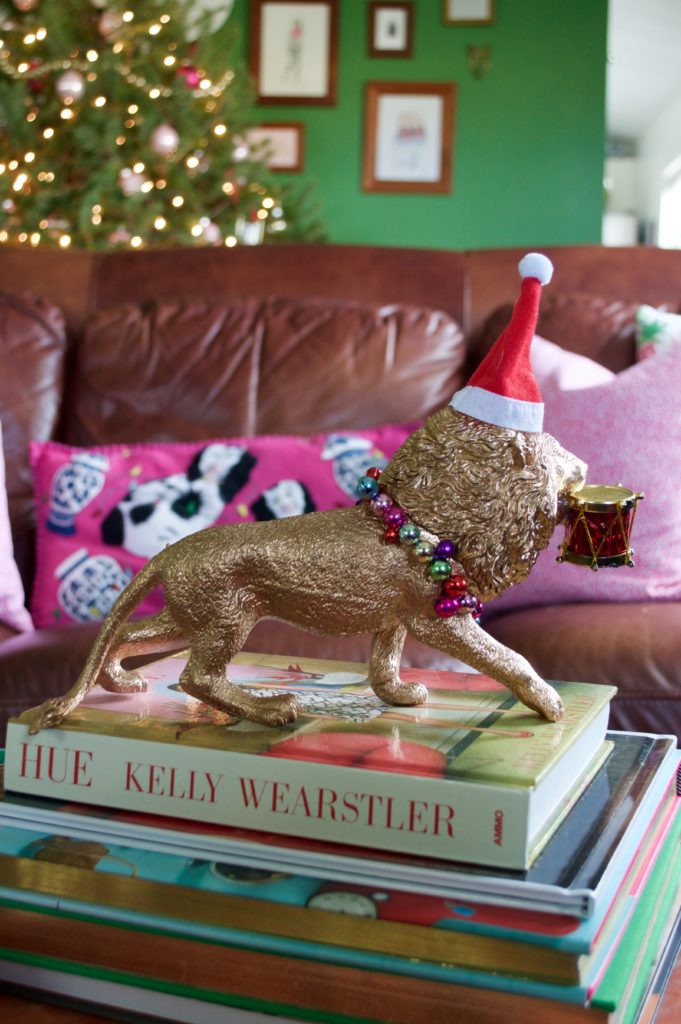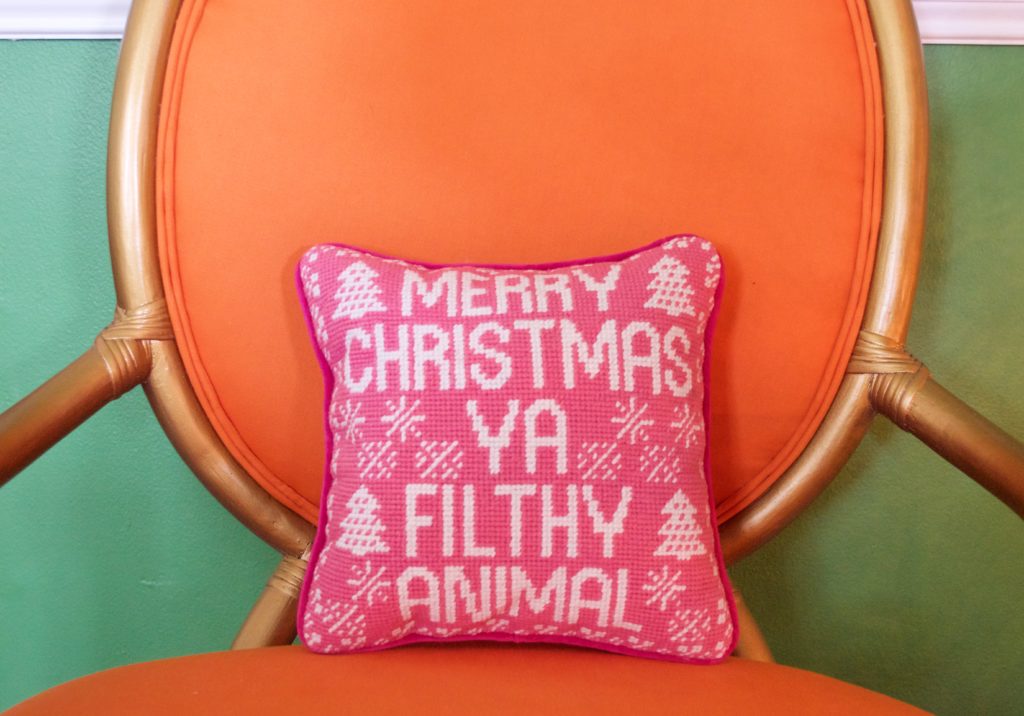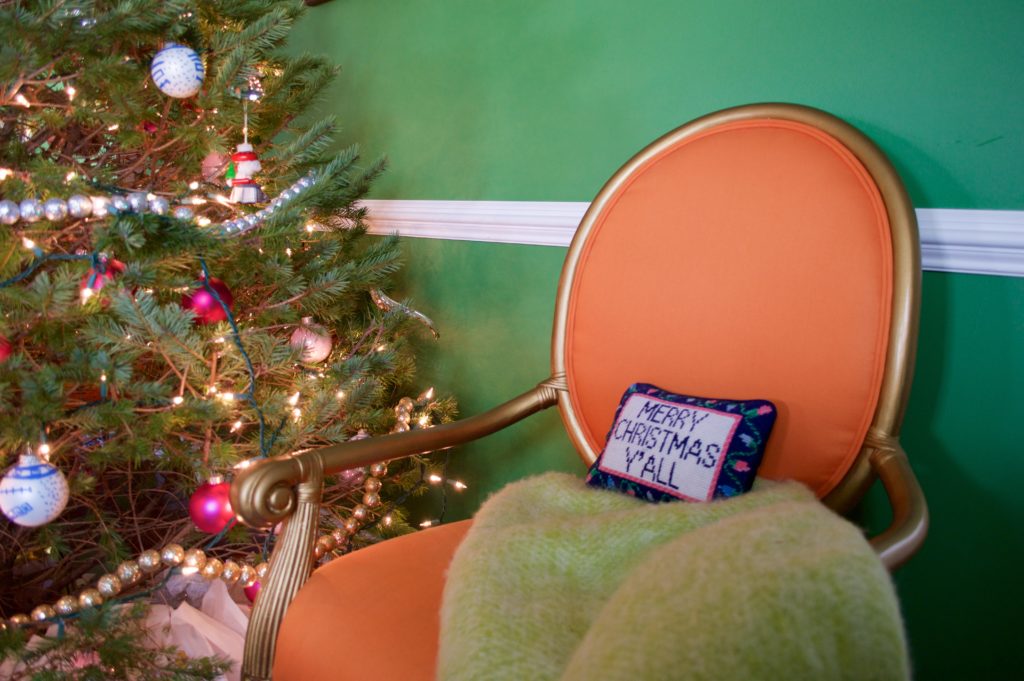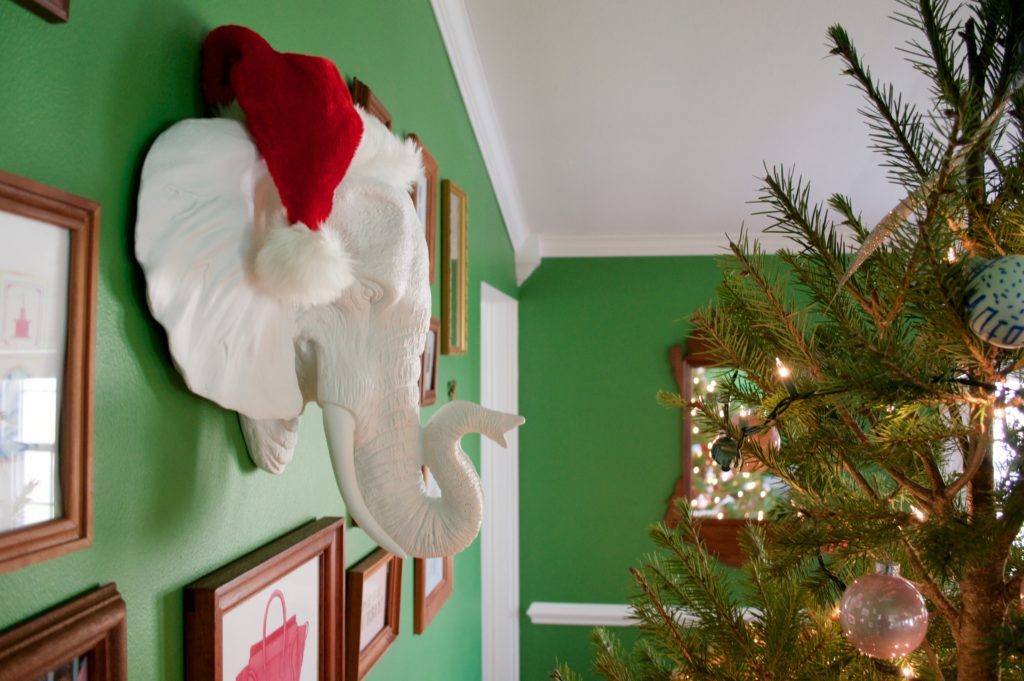 Needlepoint Pillows, Disco Drinks, Elephant Head
Christmas is my favorite time of year! I love the traditions, the joyfulness and all the pretty decorations. I thought I'd share a peek into my home for the holidays to show you how I usually decorate for the festivities.
Green and pink, not red is the holiday color of choice at my little palace. I know I won't be able to decorate like this forever (ie. living without males) so for the past few years I've taken full advantage of this. Funny story… when Will and I were setting up the tree this year I finally had all the lights and ornaments on, finished vacuuming the needles and while I went downstairs to put the vacuum away I heard a loud thud. The tree had fallen over! In its tumble it broke half of the ornaments too… hence why it's looking a little bare. I secretly think Will pushed it over to get rid of the pink ornaments 😉 hehe
Anyways… most of my decor I've DIYd in fact to make it my own. Take the blue and white, ginger jar inspired ornaments. Those I used a blue paint marker to draw on white glass ornaments. Or the gilded lions? Those are from the Target toy section, I spray painted them gold and then bought mini Santa hats and candy canes from the Dollar Store to accessorize them. They're unique and fit my personal decorating taste.
How do you decorate for the holidays?