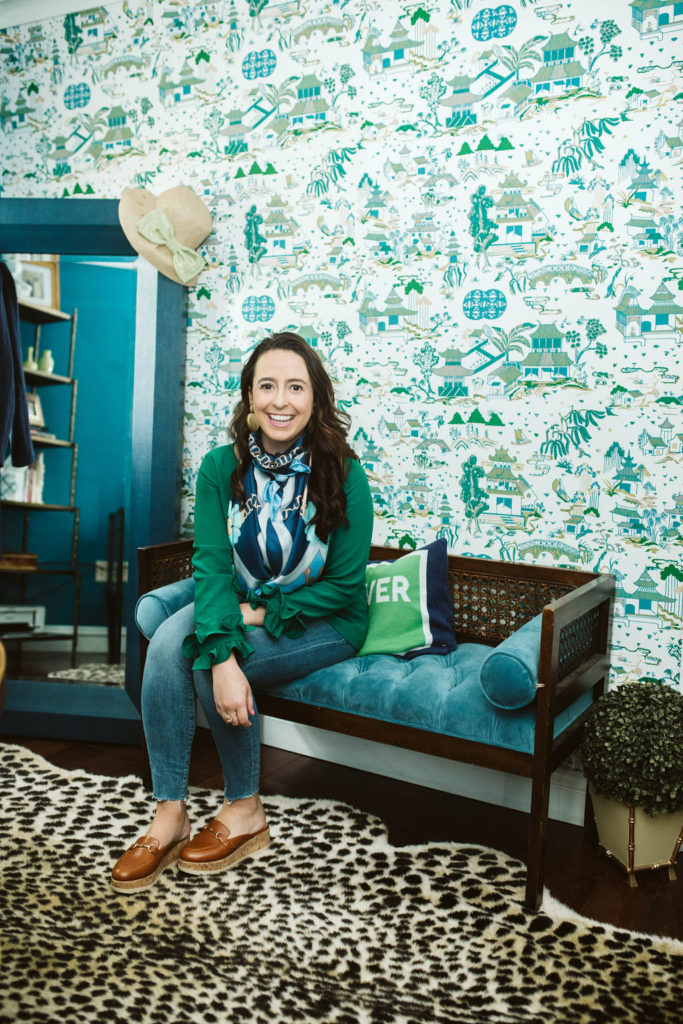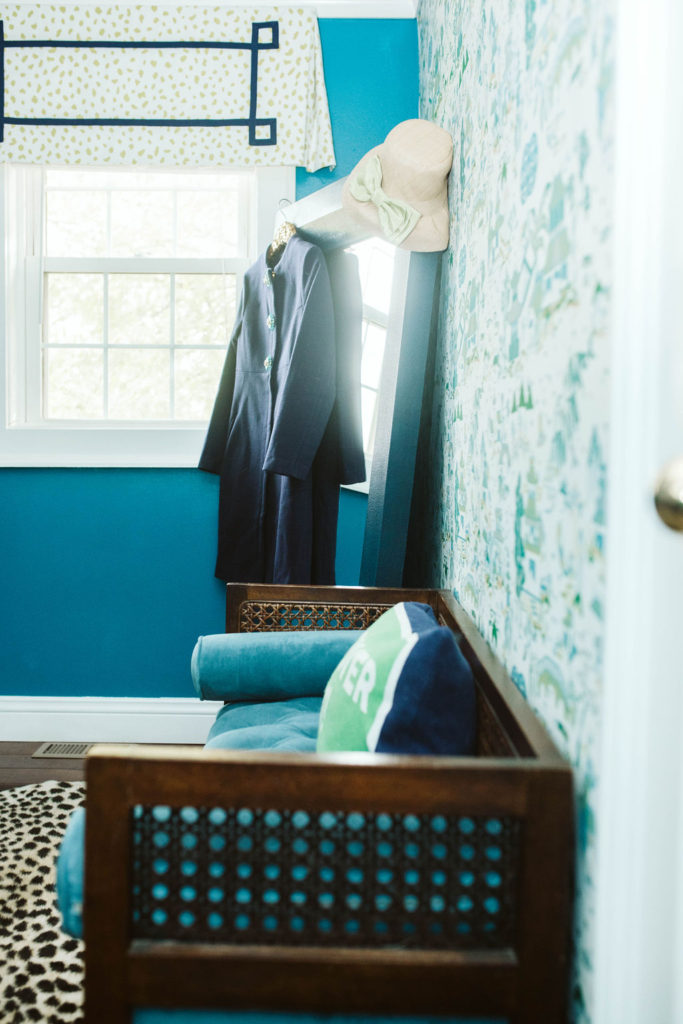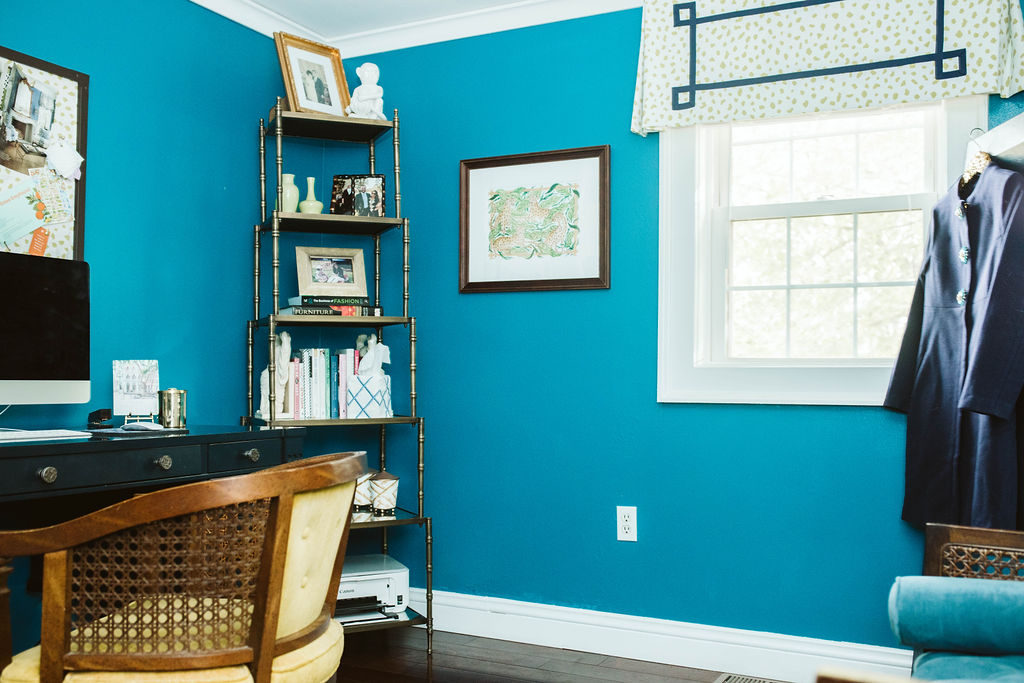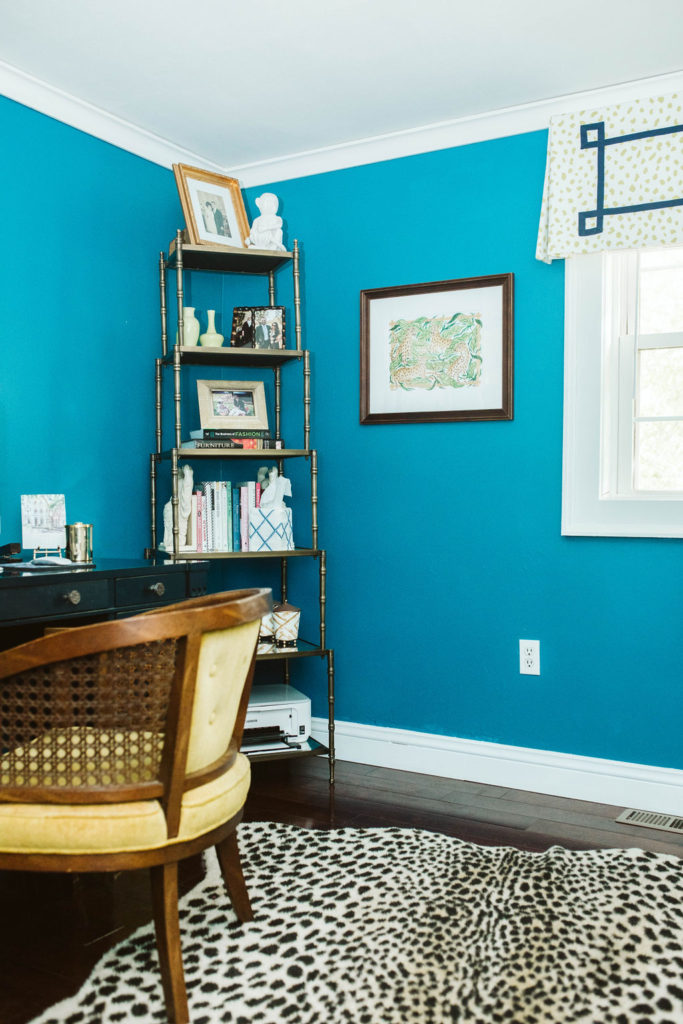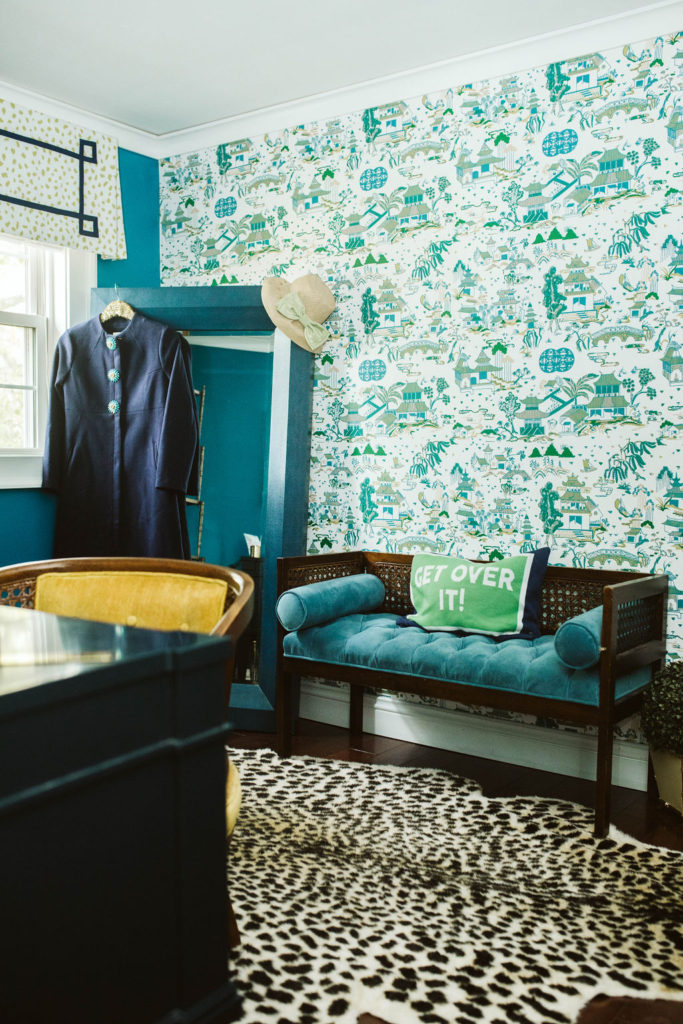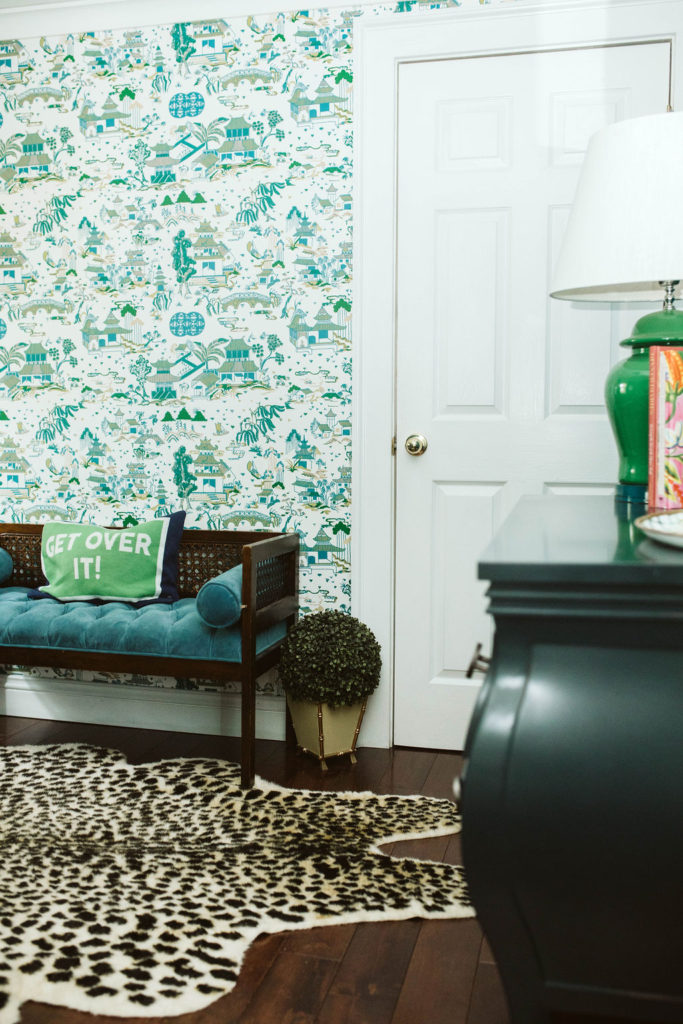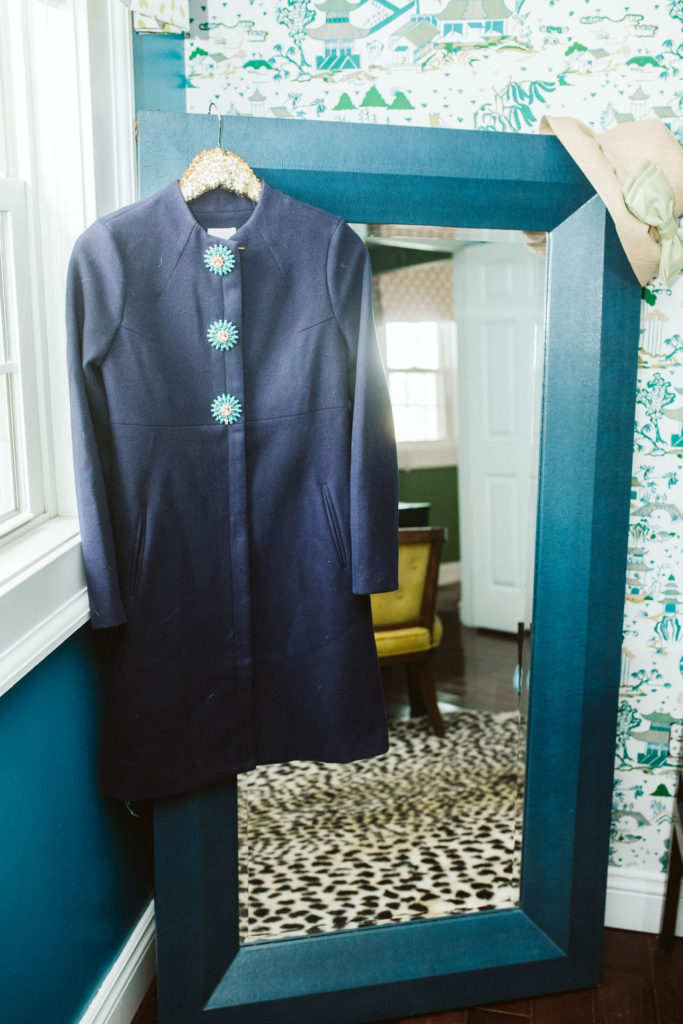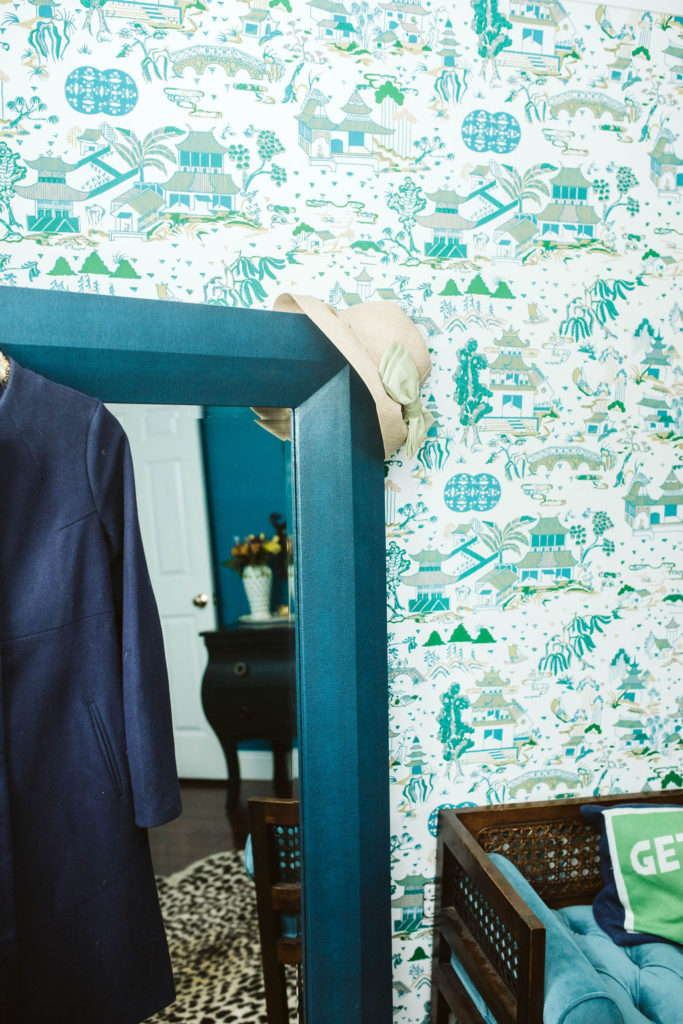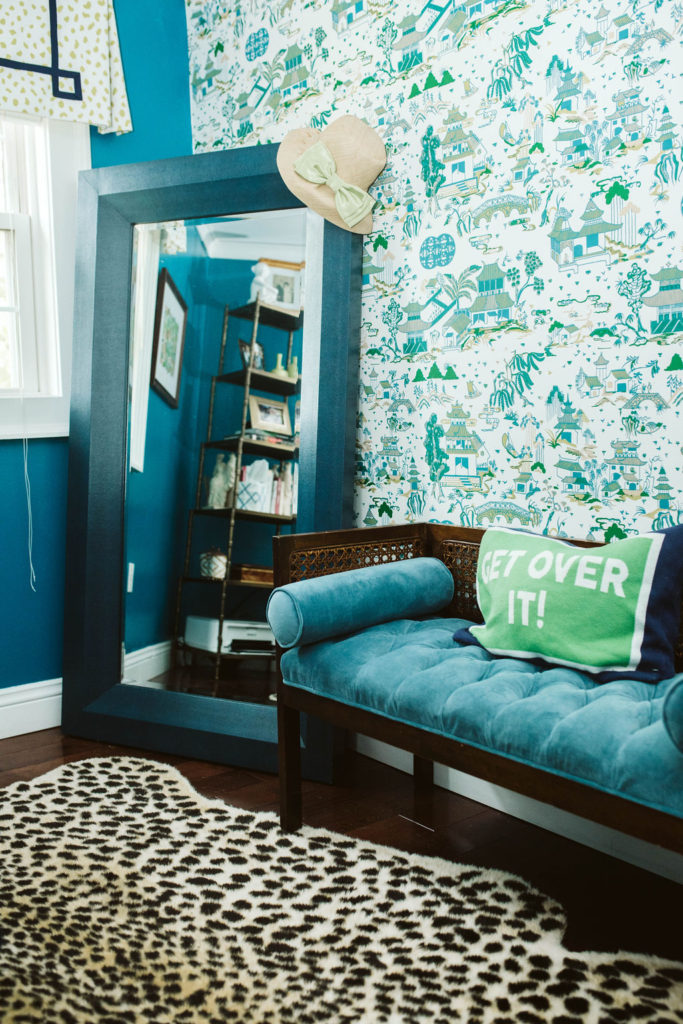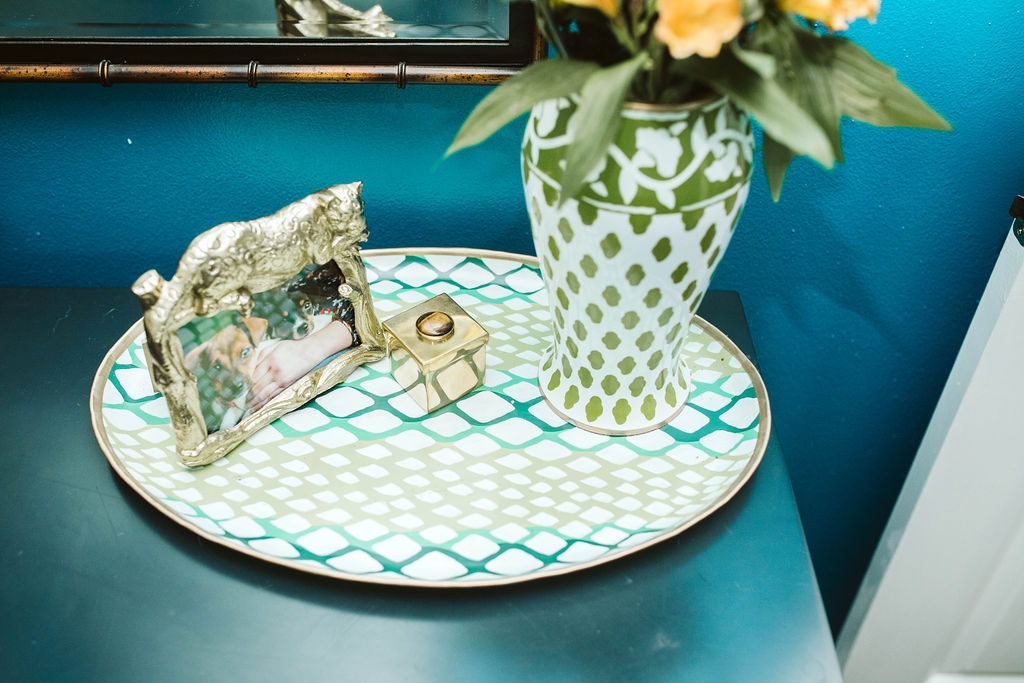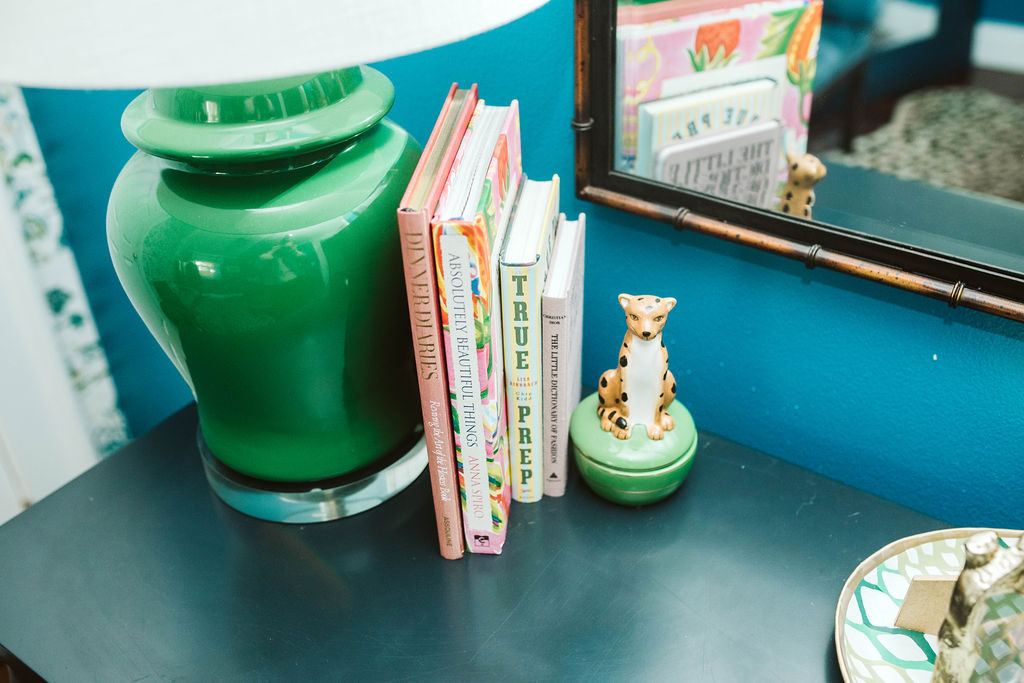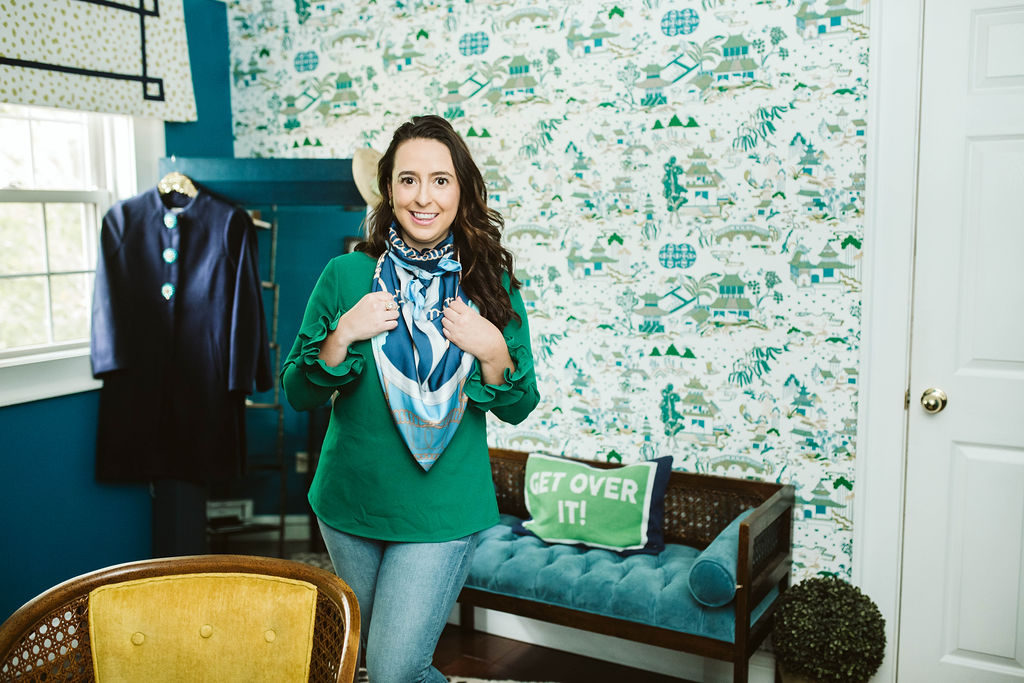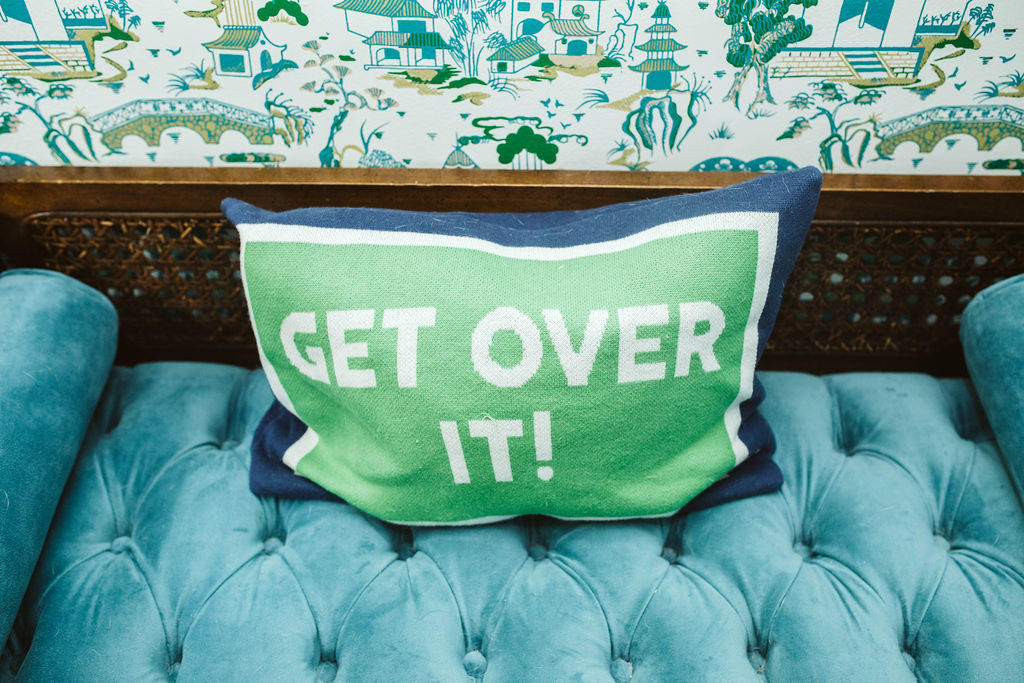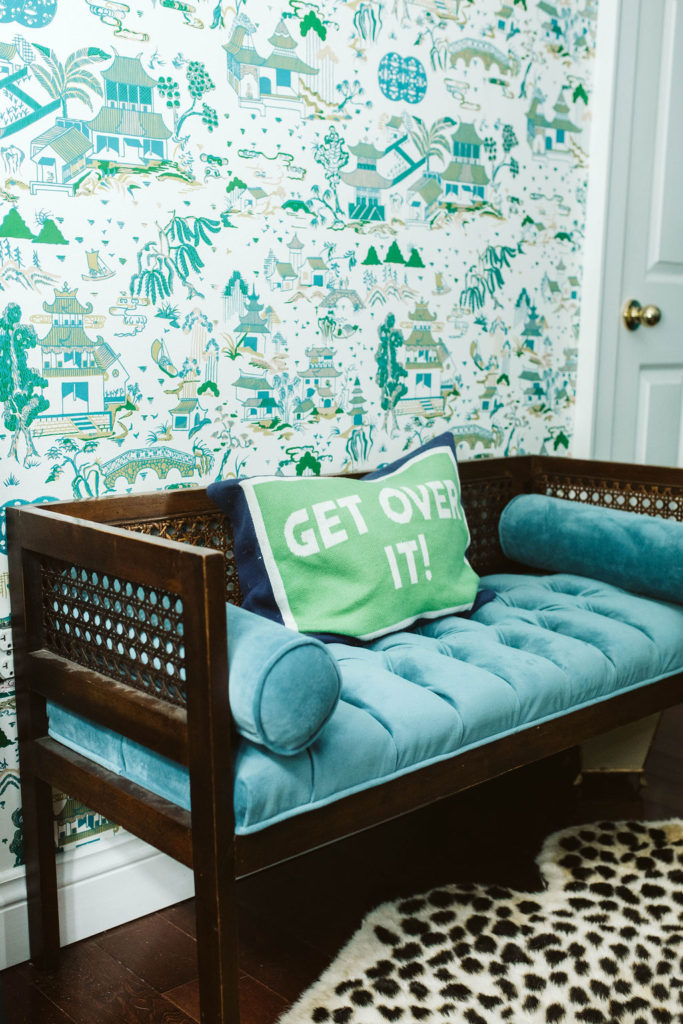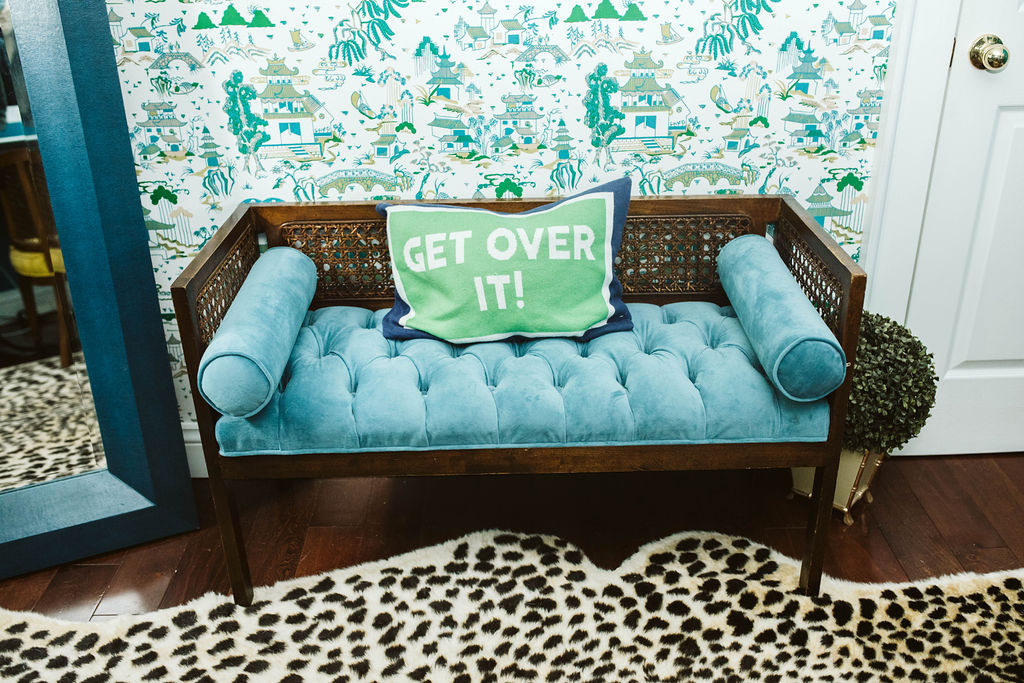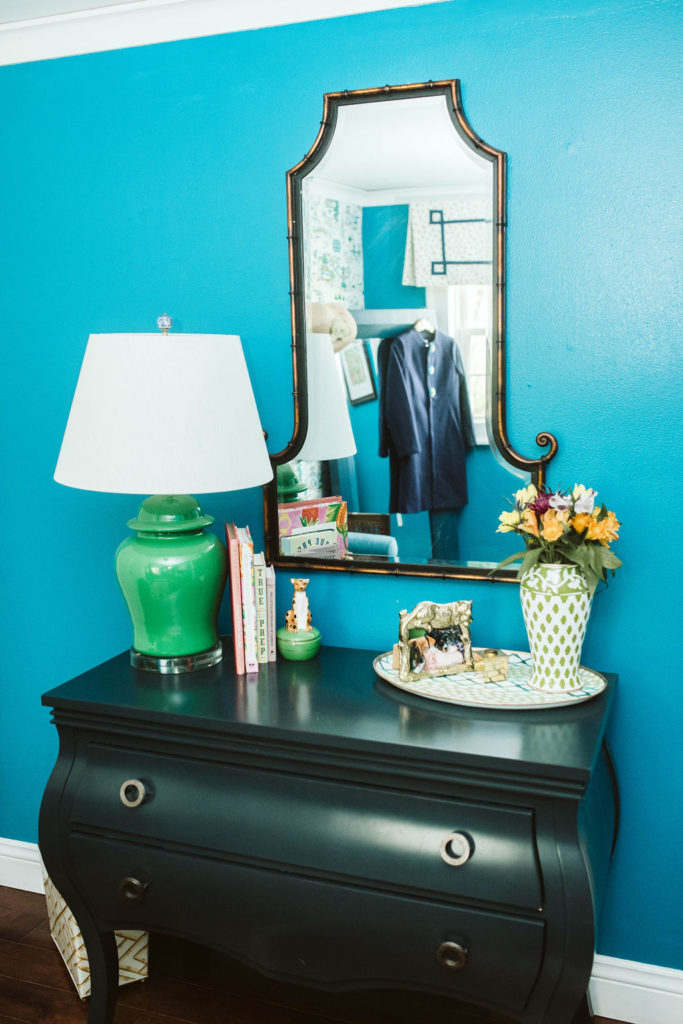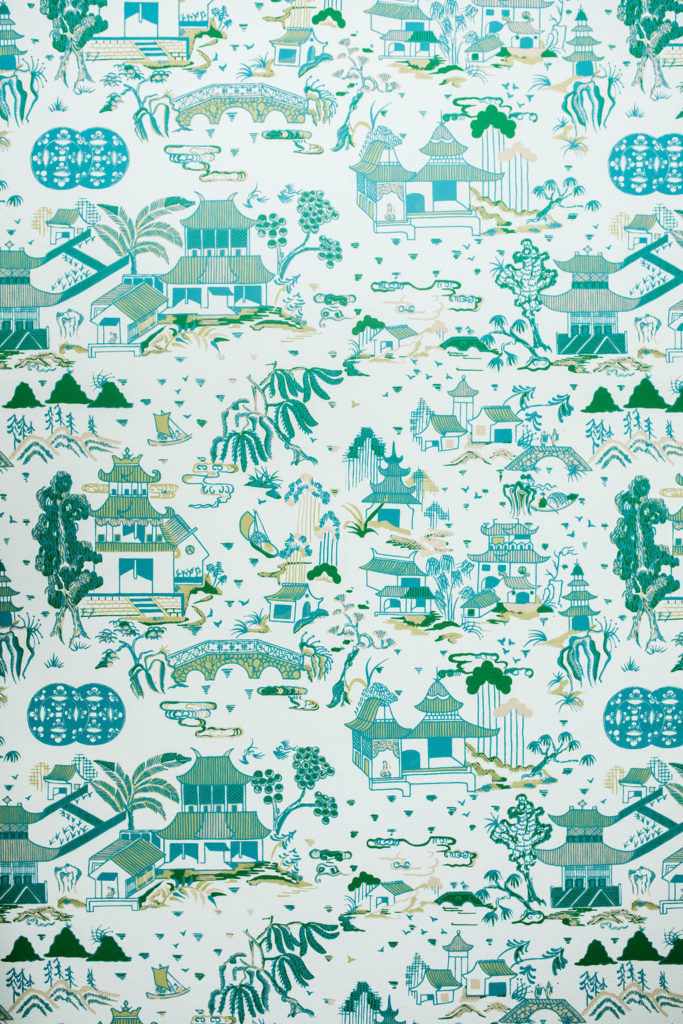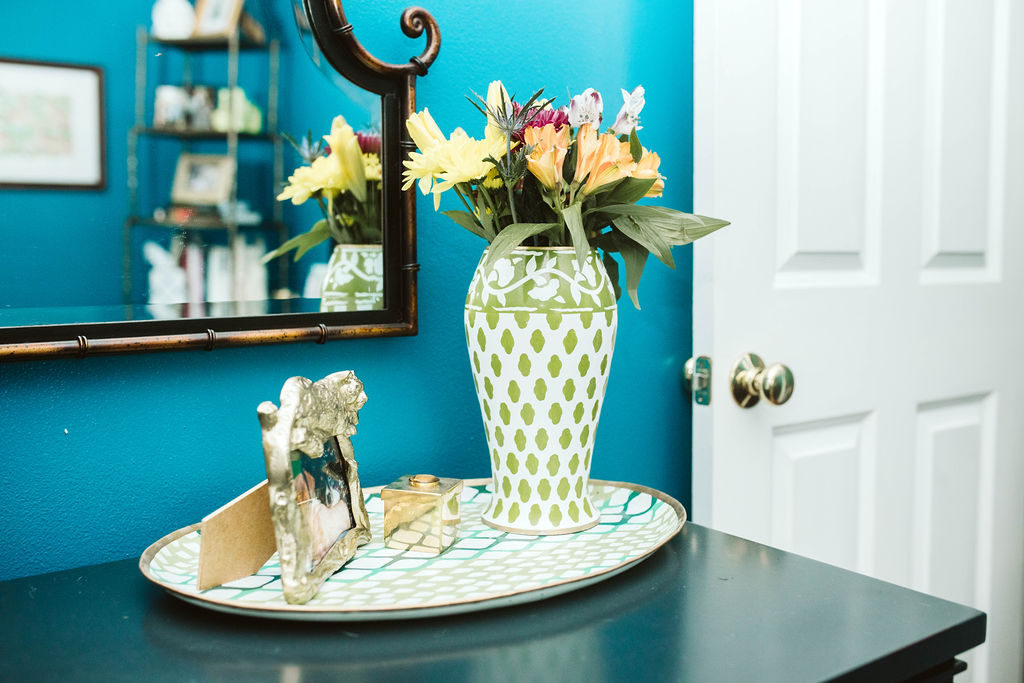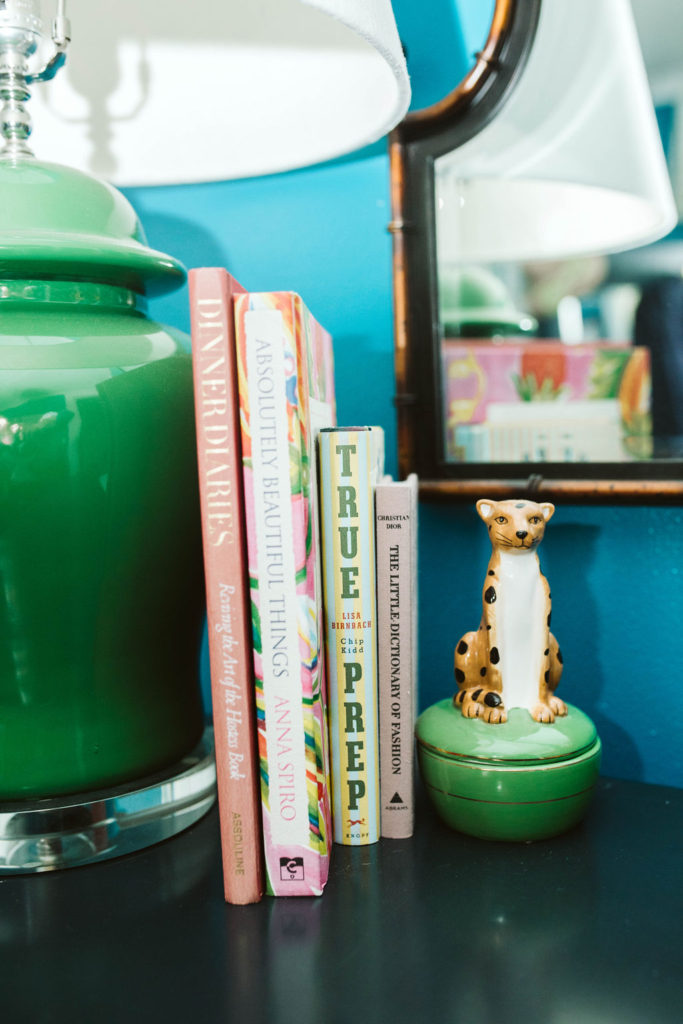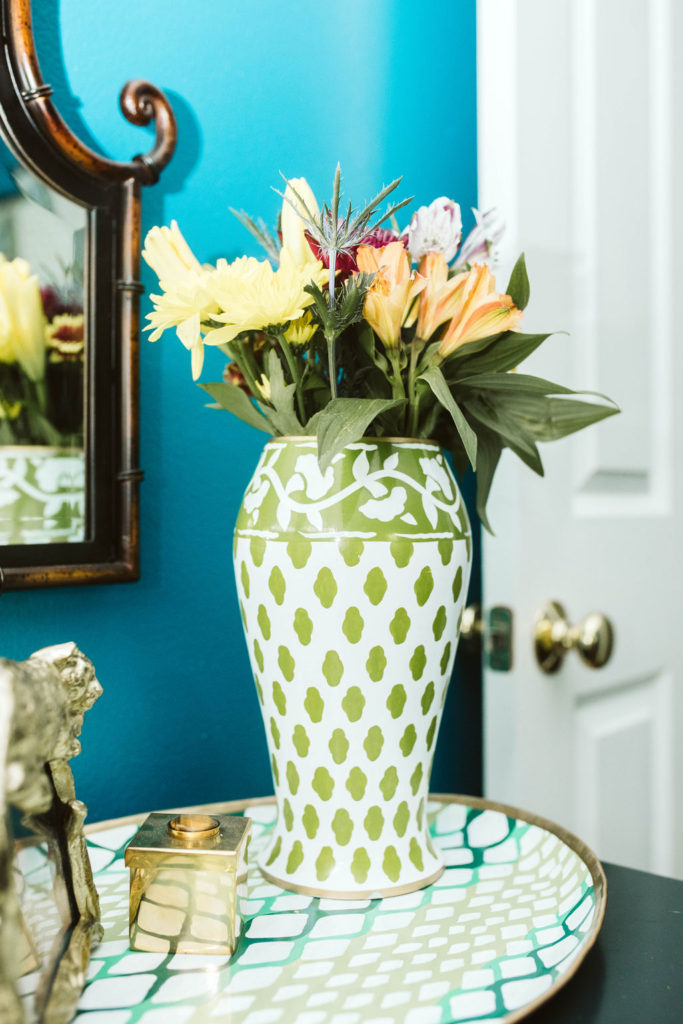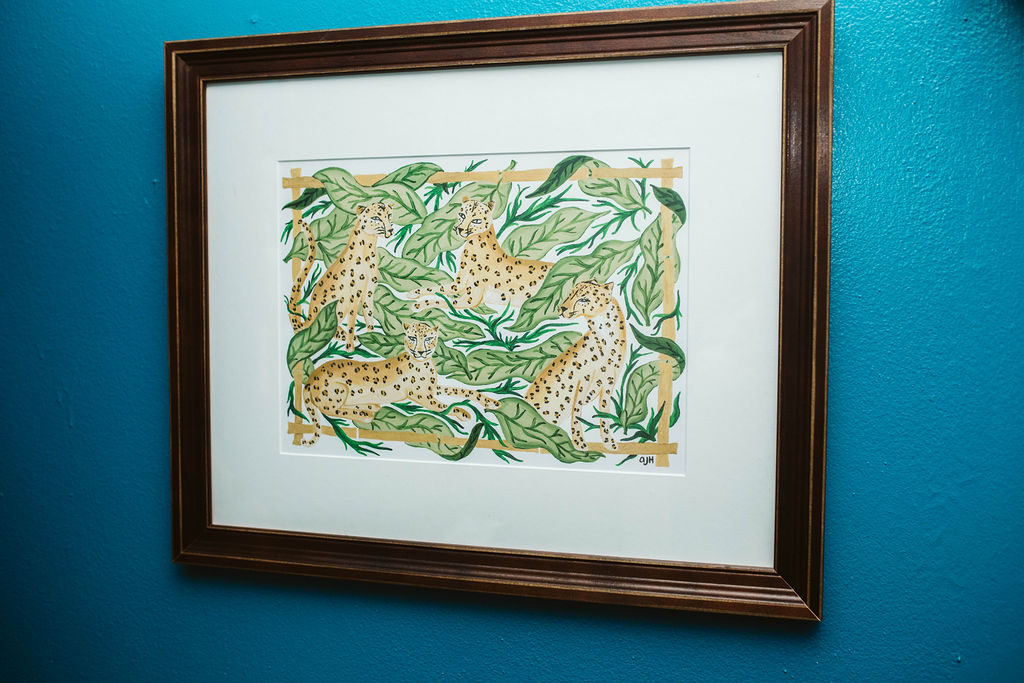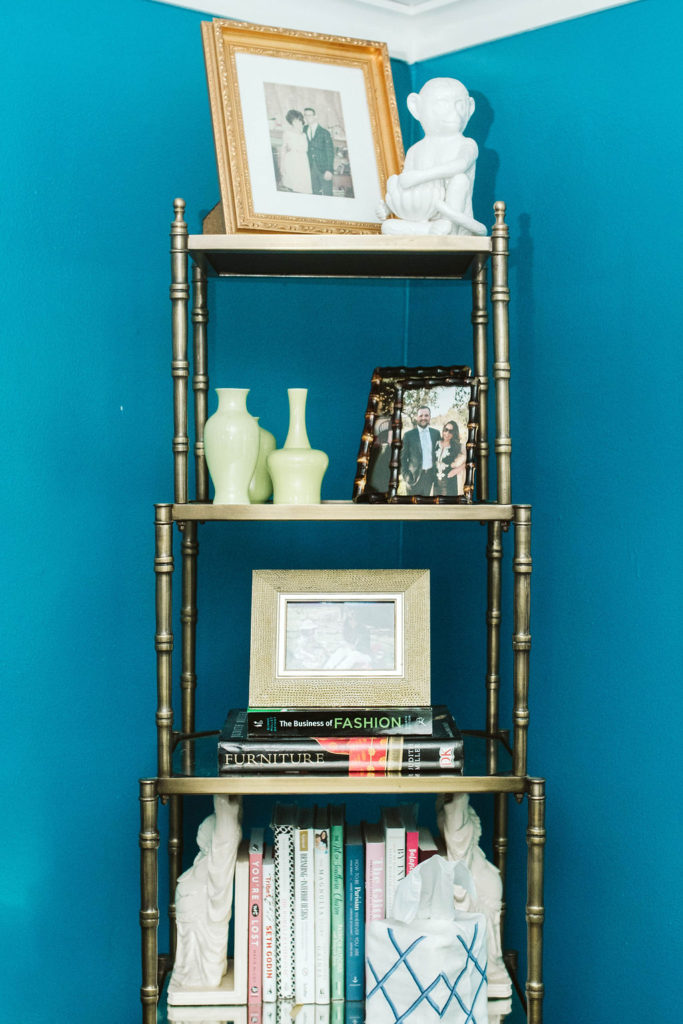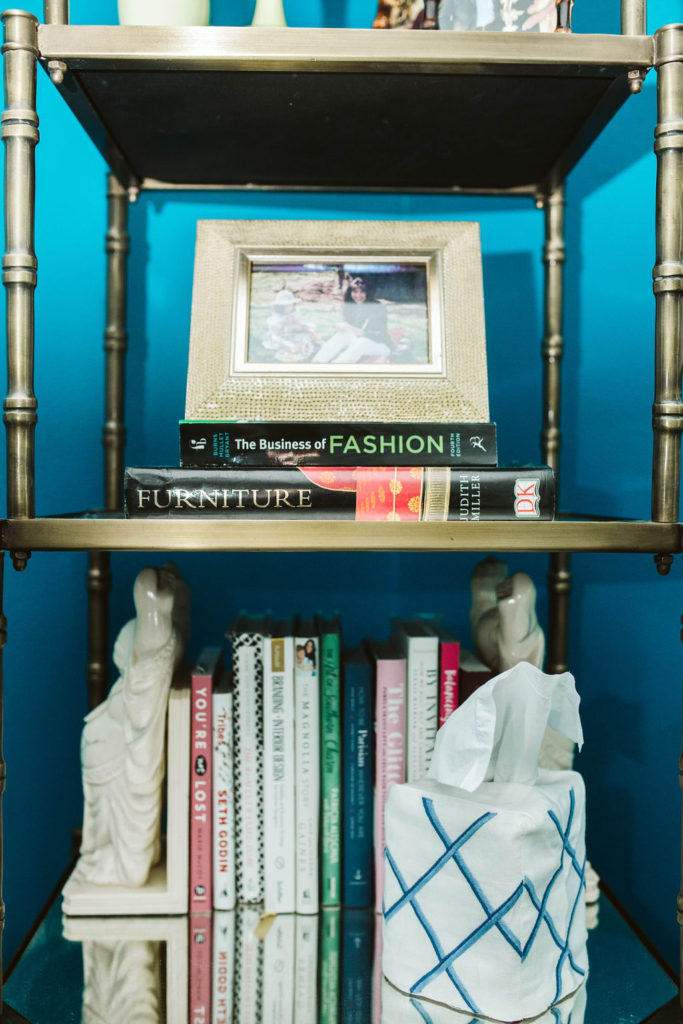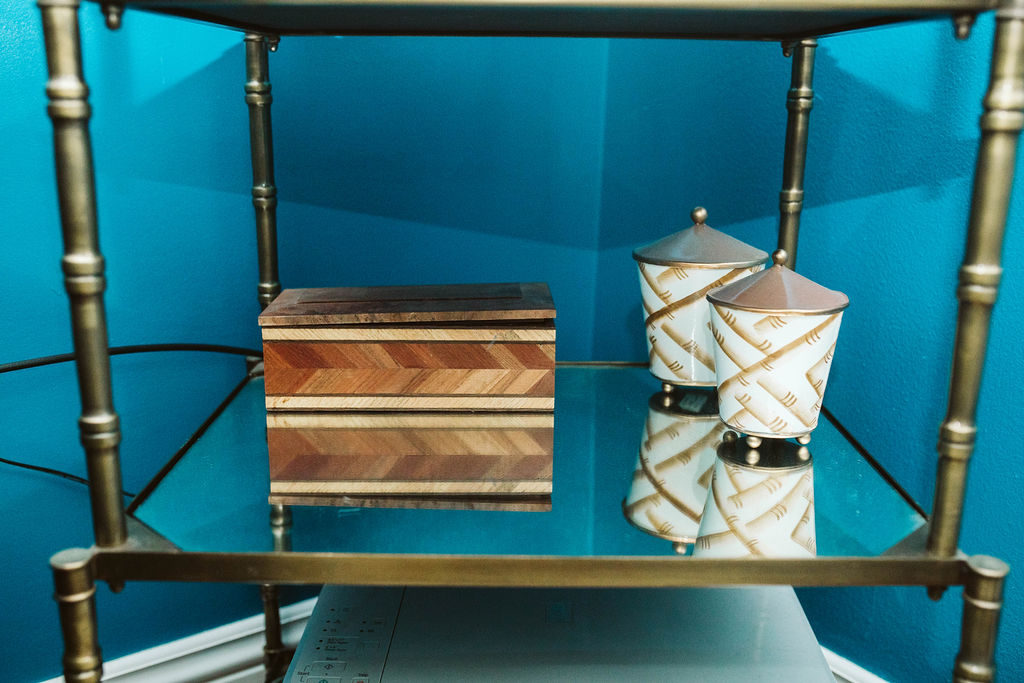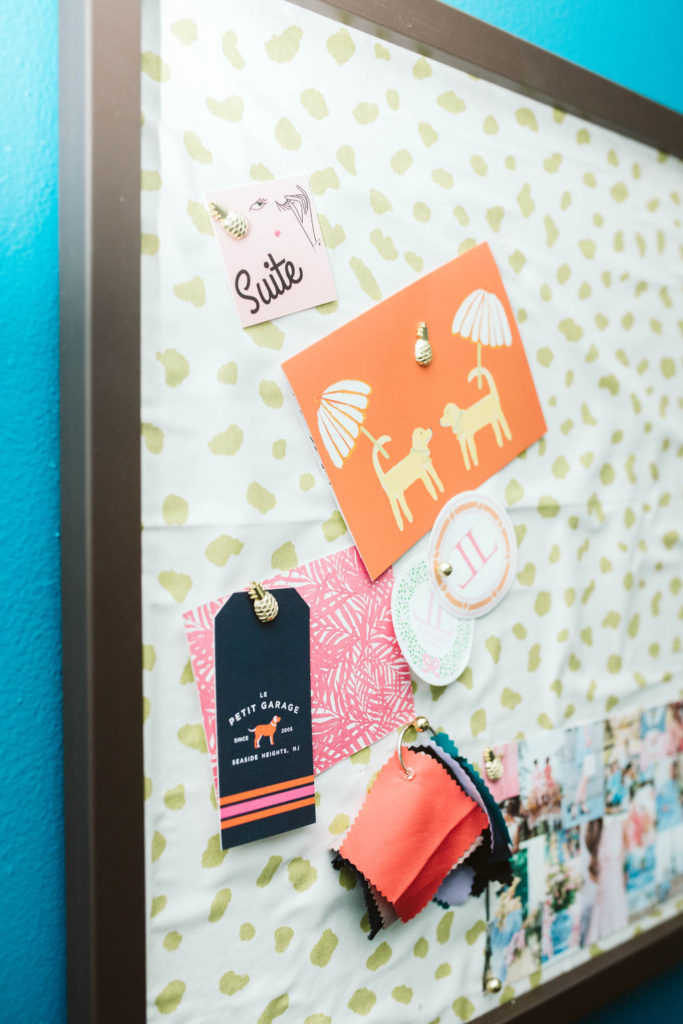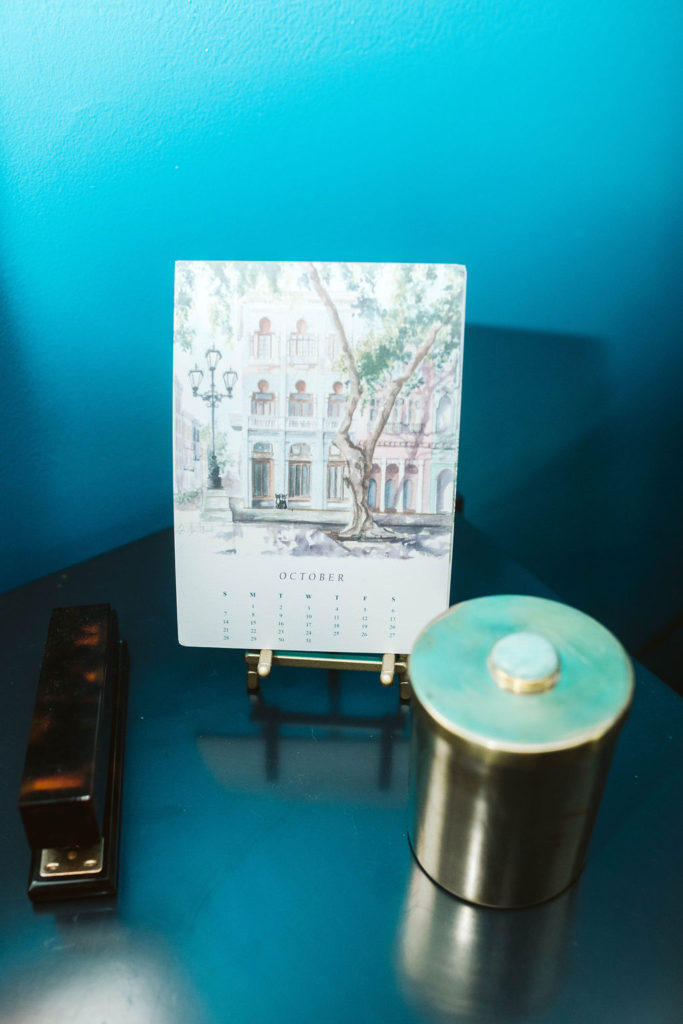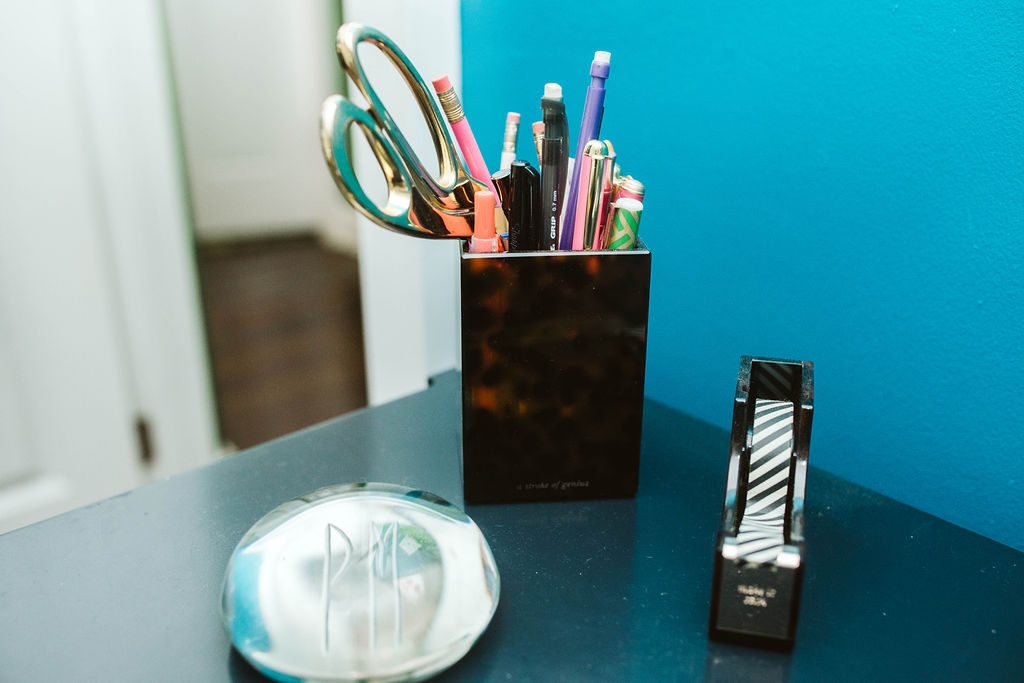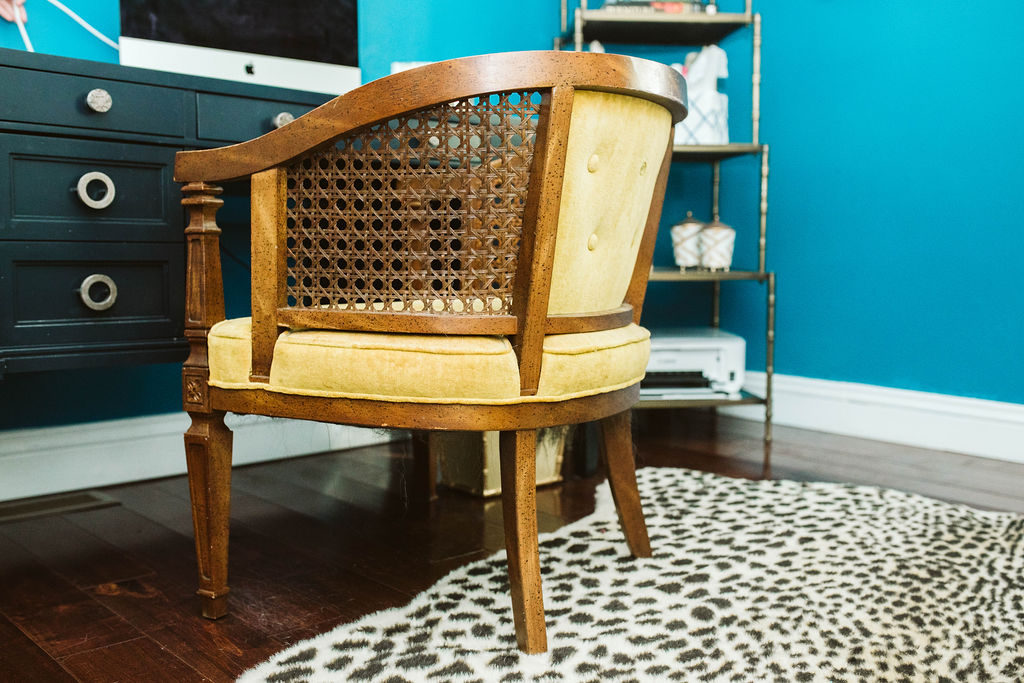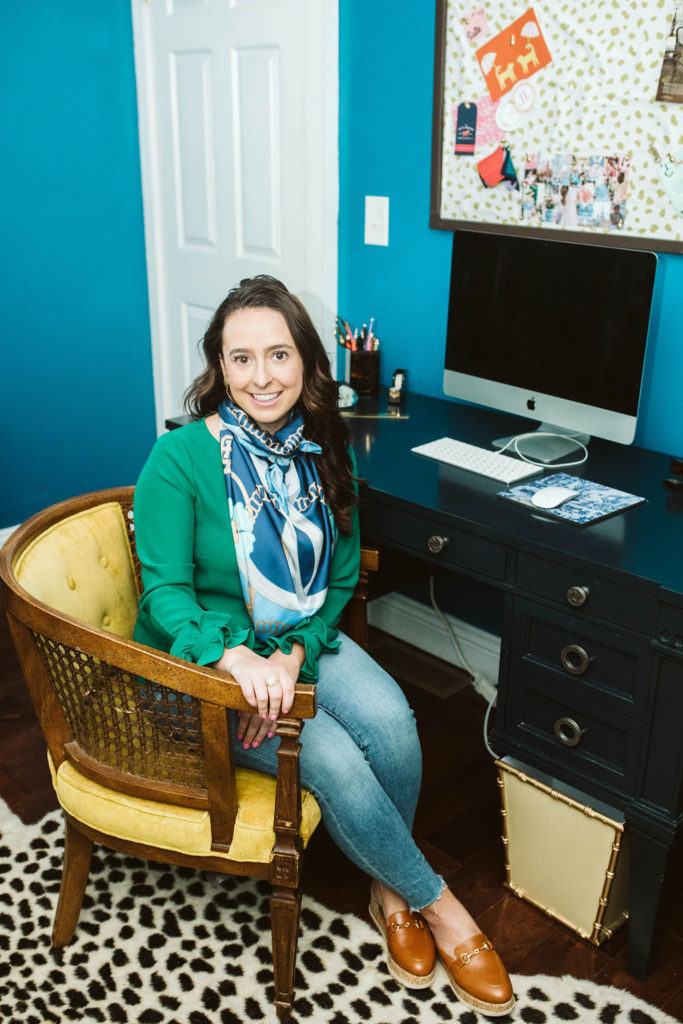 Wallpaper, Rug, Magazine Holder, Canister Sets, Lamp (similar), Wastebasket, Tray, Vase, Pencil Holder, Stapler, Calendar, Gemstone Box, Art, Mirror, Pillow, Top, Scarf, Shoes
Photography by Carly Landolt Photo
Welcome to my home office, Piqued PR HQ! Truthfully I started redesigning this room at the end of last winter. It's a room I spend most of my time in but I just felt it didn't feel like me and needed to up the design factor a bit to re-inspire me and energize me daily. It all started with this Meg Braff wallpaper, I fell in love after seeing it on a site. From there I painted the room on a random and very cold day… try painting with the windows up in PA in February.
I've always loved the Thibaut Tanzania pattern and thought it be fun for my window treatments and the bright green plays nicely with the wallpaper. I've been dreaming of a bulletin board to post inspiration, reminders, projects, etc. but couldn't find the right one. So what's a girl to do? Ask her super talented to Dad to make one with the same fabric of you window treatments, of course!
The desk, chest and shelf I bought when I got my home years ago thanks to my grandparents and I still like the size and shape so designed with them. For my chair, I scored it for $60 at a second hand store after hunting for months for something to match the wood caning on my bench that my grandparents gave me when they moved. I plan to eventually recover the chair but for now it works just fine.
No that its all pretty I don't mind the late nights spent here working on project! After all, the space you spend most of your time should make you happy!